5 Tips to stay young, happy and financially free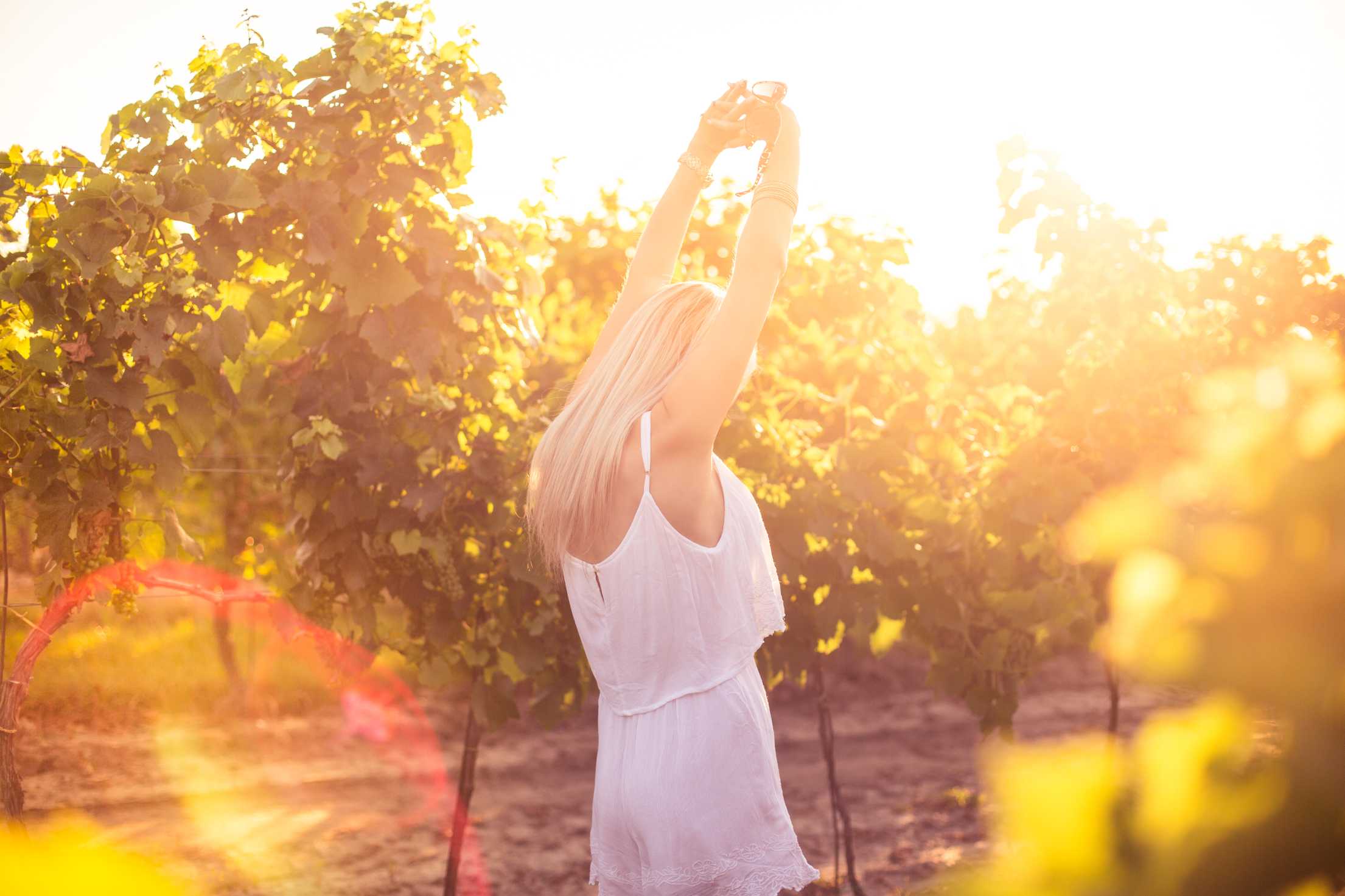 Are you a young, twenty-something individual, relatively fresh out of high school, college or university kick-starting your career? This new chapter in your life goes hand in hand with also getting your finances going. You don't want bad habits or debt to steal your youth, happiness and freedom.
You are indeed capable of becoming a good and happy financial steward, especially if you are still in the bloom of youth. According to Matthys Potgieter, spokesperson and debt expert at DebtSafe, these following five tips will help you to get your financially-free future:
Save sooner rather than later
"Prepare your financial position now and you will reap the rewards later," says Potgieter.
There are various short (holidays or birthdays), medium (car and medical insurance) and long-term (retirement or buying property) savings and investing options available. So why don't you make use of what works for you? The sooner the better.
Live according to your means
Don't blast away your 'start-off paychecks' in one go. If you spend 'too much too soon', you can sit with devastating consequences, like excessive and unwanted debt for years to come.
"Rather prevent this type of 'financial suffering' by keeping your monthly budget under control," says Potgieter.
The non-negotiable emergency buffer
An emergency fund is always a good way to go when it comes to savings. Try high and low to put any amount of money in a savings account. Preparing for those unexpected emergencies can ease your mind and can really help you when you need it.
"An ideal emergency fund consists of two to three months' salary," says Potgieter.
Keep your happiness intact
So you are constantly trying to keep up with the Joneses? And you don't want to show socio-economic or cultural inferiority? It may not be the best idea when you are gathering every penny, juggling to save and barely making ends meet. The way neighbours, friends, family and your fellow colleagues live, has got nothing to do with your lifestyle. And it is best to keep your own happiness in tack.
"Remember: if you splurge and spend on things you want but don't need, you are slowly making your way to becoming miserable," mentions Potgieter.
Don't suffer in silence
Don't be ashamed if you feel a bit inexperienced when it comes to managing your finances. Professional help is around every corner, so voice your concerns, goals and listen to advice.
You can make use of financial planners, a banker and friends or family in the financial field.
"Be prepared to find the most suitable financial assistance for your financial queries, needs or situation," advises Potgieter.
Don't let your finances snip your happiness and allow you to become old before your time. Take the above tips into account and enjoy your journey to financial independence.
Release Date in South Africa Theatres –  25 August  2017
---
Storyline
---
A clever, roller-coaster thriller that centers on Dylan an air traffic controller who is given a jolt when he narrowly escapes being responsible for a mid air collision between two passenger planes. Caused by a mysterious blinding light that happened at 2:22, these strange occurrences continue and lead Dylan to meet Sarah, with whom he feels inexplicably linked. Together the two discover uncanny similarities with their current predicament and a double murder committed a generation ago. With a grim fate looming, Dylan must solve the mystery of 2:22 to preserve a love whose second chance has finally come.
---
#MM RECOMMENDATION
---
A very well made, well put together movie. It was beautifully filmed and competently acted. The character development was a little light, but no more so than in most ninety-odd-minute offerings. The plot itself was an interesting take on the time loop, Groundhog Day story.
The film progressed nicely, although it was extremely light on action, with only one short scene. There were some gaps, rather than plot holes, in the story, but nothing noteworthy. It was a slick-looking, stylish movie. So, why only four stars? Well, something was missing. we do not know what it was, but it was absent. A full thirty minutes passed before anything really happened, and then the conclusion became obvious at about the seventy-minute mark. The entire movie itself felt a little too long, and had the pace been a little faster, but it became a random mixture of links which in a bizarre way link to a star going supernova.
If you like suspense and scifi/fantasy type movies you should like 2:22. Actors were pretty damn good and did not feel like a low budget movie. We assume they had a decent budget. Good soundtrack, a very similar feel to the movie Limitless. Give it a try. It's a very decent watch for friends and families.
Septuplets Action
Storyline -

20%

Cast -

50%

Production -

60%

Effects (Video/Sound) -

60%

Ending -

50%
Summary
It was extremely light on action, with only one short scene. There were some gaps, rather than plot holes, in the story, but nothing noteworthy. It was a slick-looking, stylish movie. So, why only four stars? Well, something was missing. We do not know what it was, but it was absent. A full thirty minutes passed before anything really happened, and then the conclusion became obvious at about the seventy-minute mark.
Rooibos could be the antidote to SA's poor sleep hygiene
According to research, South Africans don't sleep enough, which is considered a major public health concern as it not only costs the economy billions as a result of lost productivity and motor vehicle accidents, it could also lead to a variety of health complications such as type 2 diabetes and heart disease.
On average South Africans sleep around six hours a night, based on data collected by a sleep app, called Sleep Cycle. Most cited 6.24am as their rising time but said they found it difficult to go to bed before midnight. The majority only crawled under the covers again at 12.20am.
While 6 hours of sleep might sound adequate, it's the sleep you clock before midnight that really counts.
According to sleep experts, the time you go to sleep makes a significant difference in terms of the structure and quality of your sleep. Your sleep cycle comprises of a series of 90 minute cycles during which your brain moves from deep, non-rapid eye movement (non-REM) sleep to REM sleep. As the night progresses, the ratio changes. Non-REM sleep tends to dominate sleep in the early part of the night, but wanes as the new day dawns.
Whether it's mounting work stress, the Gupta leaks saga, social media or general insomnia – which affects as many as 40% of adults at some stage in their lives – that's keeping you awake, home-grown rooibos could just be the natural antidote to cure our nation's sleep crisis.
Ernest du Toit, spokesperson for the SA Rooibos Council says research done by several academic institutions proves rooibos' calming effects on the body.
"A study by Stellenbosch University showed that rooibos tea could alleviate stress and anxiety levels, and as a result, aid in a good night's rest. There are two critical compounds found in rooibos which interfere with the production of the stress hormone, cortisol. These are aspalathin and nothofagin – both potent antioxidants. The lower the levels of cortisol in the body, the higher the likelihood of uninterrupted sleep.
"Rooibos also contains magnesium and calcium – both minerals which play a role in a good night's sleep. Studies published in the European Neurology Journal confirm that calcium levels spike during deep sleep. The brain uses calcium to manufacture the sleeping hormone, melatonin, which enhances the quality of your sleep. Other research has shown that magnesium deficiency can also lead to chronic insomnia (inability to sleep). Magnesium is also known as nature's tranquiliser and has a calming effect on your nervous system which promotes deep sleep.
"If your children have trouble sleeping, give them a cup of rooibos too about an hour or two before bedtime to ensure you all get some needed zzz's," recommends du Toit.
Another potential factor hampering our sleep, could be our nation's addiction to coffee.
Du Toit notes that unlike rooibos, coffee and most other teas contain caffeine – a stimulant that keeps you awake, so rather limit these beverages to the morning. With rooibos, the opposite is true. The more you drink, the better you will sleep.
"Drinking rooibos tea supplies your body with all the nutrients it needs for a peaceful night's rest," concludes du Toit.
Celebs that rely on a cup or rooibos just before bedtime include rugby player, Courtnall Skosan, actresses, Katlego Danke and Carine Rous, along with Black Like Me mogul, Herman Mashaba.
To spice things up, try mixing rooibos tea with cinnamon and honey – also known for their sleep-inducing qualities.
What Happened to Monday – Septuplets action
Release Date in South Africa Theatres – 18 October 2017  |  On Netflix – 18 August 2017
---
Storyline
---
In a not so distant future, where overpopulation and famine have forced governments to undertake a drastic One-Child Policy, seven identical sisters (all of them portrayed by Noomi Rapace) live a hide-and-seek existence pursued by the Child Allocation Bureau. The Bureau, directed by the fierce Nicolette Cayman (Glenn Close), enforces a strict family-planning agenda that the sisters outwit by taking turns assuming the identity of one person: Karen Settman. Taught by their grandfather (Willem Dafoe) who raised and named them – Monday, Tuesday, Wednesday, Thursday, Friday, Saturday and Sunday – each can go outside once a week as their common identity, but are only free to be themselves in the prison of their own apartment. That is until, one day, Monday does not come home.
---
#MM RECOMMENDATION
---
We've come a long way since Multiplicity and other twin-style movies. The split screen and computer aided work are very convincing. Noomi plays off of her duplicates very well and gives each her own personality and style.
Beyond that, Noomi really shows her ability to rise to the level of a true action star. (As if I had any doubts about the star of The Girl with the Dragon Tattoo)
In the world of the future, a one child only policy is made and all siblings after the first child are sentenced to be frozen in cryostasis in the hopes they can be thawed out in the future that has been made less overpopulated. It's thought that the children might have horrible nightmares that last hundreds of years in their cryonic state.
Because of certain biological contaminations, it's become more common for people to have more than one child at a time, so when seven girls are born — all identical, instead of subjecting six to cryo-freeze, a man sets out a plan for each to take on the identity of one person — to share a life between the seven.
There are hardships endured in only being able to leave the home one day per week — and even then, only to play a role of a person that must be consistent from one day to the next as siblings switch out the responsibility of work, shopping, and possibly having a love life. They can not trust anyone to know their secret, so no one can get too close.
One day, things go very bad when one goes missing… and then secrets starts to unfold under a dictatorship government that would do anything to prove it's superiority above every citizen.
We enjoyed Noomi Repace's every character role and an all time star feature despite the limitation in the script. It has a beautiful cast , awesome CGI and all balanced action scenes. It really would not win an Academy award but will win more fans for Noomi and would be a good watch for friends and families, definitely, a must watch.
Septuplets Action
Storyline -

55%

Cast -

80%

Production -

80%

Effects (Video/Sound) -

50%

Ending -

50%
Summary
It is easy to point out that Max Botkin and Kerry Williamson have an obsession for Septuplets, considering how the movie is totally written around them. One can clearly see how much of work was done to bring a story out of this piece but thanks to the right cast (Noomi Rapace) who did justice to the movie. The Movie lacks a clear direction despite Noomi displaying herself as a masterpiece, it is nothing too far from something we have seen before. To rate this movie as a Sci-fiction action would be wrong, so we rated it as a Thriller.