Arduino Education Kit for young students aids technology learning
Johannesburg, South Africa – RS Components (RS), the trading brand of Electrocomponents plc (LSE:ECM), the global distributor for engineers, has announced the availability of the Arduino CTC 101 Education Kit, which is a complete e-learning platform enabling young students to learn the fundamentals of electronics, programming and mechatronics. The CTC 101 kit has been designed for teachers and other instructors working in education and is specially tailored for the 13 to 17 age group at secondary schools. Each kit includes enough electronic components for a class of 24 students and a teacher.
Today, Arduino is one of the most popular open-source electronics platforms. Initiated in 2005, the Arduino project targeted the development of low-cost and easy-to-use hardware and software that could be used by non-engineers or simply anyone new to electronics that was interested in creating digital electronic projects.
Building upon this foundation, the Arduino Education programme was set up to empower educators with the necessary hardware and software tools to create a more hands-on and innovative learning experience. As a major element of the initiative, the CTC, or Creative Technologies in the Classroom, is Arduino's one-of-a-kind STEAM (Science, Technology, Engineering, Arts and Mathematics) programme for upper secondary education.
The CTC enables the introduction of students to the fundamentals of programming, electronics and mechatronics through a series of well-documented projects and easy-to-assemble experiments. Training for the programme is available online and through a combination of recorded lectures, support materials and Q&A forums, via Arduino.
Specifically, the CTC 101 kit supports programming and mechatronics with five themed modules and offers more than 25 hands-on experiments. All the parts in the kit are completely reusable, thereby enabling experiments to be reconfigured in endless combinations and further developed for more advanced students and projects.
Each CTC 101 kit includes enough electronic components for a class of 24 students and a teacher. It includes: six Genuino 101 programmable microcontroller boards; six Arduino Education Shields; a set of sensors and actuators; component modules; breadboards; a wide selection of electronic components, connectors and wires; plus other elements such as servo motors, USB cable, wheels and bearings, batteries and power modules.
Veolia signs landmark B-BBEE deal with Ceracue
"Veolia was looking for a local development partner with strong project experience in the water treatment markets," explains Gunter Rencken, Managing Director, Veolia Water Technologies South Africa. "In Ceracure, with whom we've had a less formalised working partnership for about four years, Veolia has a hands-on, active B-BBEE partner with a thorough understanding of our core business and the water treatment market."
This close alignment in corporate vision lays the basis for a synergistic approach to increased business development in both South Africa and Africa. "With this partnership in place, Veolia can confidently amplify business development avenues and enhance our project reach in the municipal and industrial markets," Rencken continues.
"In addition to demonstrating Veolia's seriousness to transformation and social development, it also means we'll be able to supply water treatment solutions encompassing a broader scope of works," explains Langa Nxumalo, Managing Director, Ceracure. "Together, we can advance our technical and business capabilities, offering a superior and integrated solution for water treatment projects. This 'one plus one is equal to three' strategy will allow better project execution in line with clients requirements, all thanks to a good balance sheet and technical experience by Veolia."
The partnership will also see Veolia South Africa taking an active approach to expanding Ceracure's business capabilities. "We are assisting Ceracure with achieving a higher CIDB grading, and have planned for a structured transfer of technology and skills of Veolia's water treatment expertise to Ceracure," Rencken explains.
Veolia's shareholding arrangement with Ceracure represents an important pillar of the company's new vision that is enhancing the water solutions specialist's delivery of highly efficient, low-footprint water treatment technologies in South Africa and Africa. Alongside the B-BBEE deal are a range of recent organisational and technological innovations that have streamlined the company's manufacturing, distribution and service networks across the region. Veolia South Africa is now positioned as a key technology and manufacturing hub for Veolia's new range of standard engineered products and systems as well the company's range of Hydrex™ speciality chemicals.
"We are excited to welcome Ceracure on board, and look forward to a fruitful synergy with them as we continue to tackle Africa's water treatment challenges," Rencken concludes.
Veolia group is the global leader in optimized resource management. With over 163 000 employees worldwide, the Group designs and provides water, waste and energy management solutions that contribute to the sustainable development of communities and industries. Through its three complementary business activities, Veolia helps to develop access to resources, preserve available resources, and to replenish them.In 2016, the Veolia group supplied 100 million people with drinking water and 61 million people with wastewater service, produced 54 million megawatt hours of energy and converted 31 million metric tons of waste into new materials and energy. Veolia Environnement (listed on Paris Euronext: VIE) recorded consolidated revenue of €24.39 billion in 2016.
Vodacom Group appoints Jabu Moleketi as Chairman & Saki Macozoma to Board
On Thursday, Vodacom Group announced the appointment of Jabu Moleketi (60) as Non-Executive Chairman and Saki Macozoma (60) as a lead Independent Director with effect from 19 July 2017. Jabu Moleketi will succeed Peter Moyo (54), who will have served as Chairman for eight years when he retires and steps down from the Vodacom Board on 18 July 2017. At the same time, Saki Macozoma will fill the role effectively vacated by Jabu Moleketi.
Shameel Joosub, Vodacom Group Chief Executive, says: "I would like to thank Peter for his leadership and dedicated service to the Vodacom Group over the last eight years. I wish him much success in his future endeavours. The appointment of Jabu and Saki is the outcome of an intensive search process coordinated by an external search firm and the Nomination Committee. I look forward to working with Jabu in his new role and welcome Saki to the Vodacom fold. Jabu has deep knowledge of the company and the industry whilst Saki brings with him in-depth financial services experience and corporate governance expertise."
Jabu Moleketi joined the Vodacom Board in November 2009. Outside of his Vodacom tenure, he has extensive financial services and corporate finance expertise as a director on company boards with interests across multiple industries in the private sector including Remgro, MMI Holdings and Brait. Jabu Moleketi also served as South Africa's Deputy Minister of Finance between 2004 and 2008. He will assume the role of Chairman of Vodacom's Nomination Committee while stepping down from the Audit, Risk and Compliance Committee.
Saki Macozoma is a prominent businessman in South Africa and is currently the Chairman of Safika Holdings, Tshipi e Ntle and Ntsimbintle Mining in addition to holding a directorship in Volkswagen South Africa. Saki Macozoma was formerly Chairman of Liberty Holdings, Chairman of Standard Bank and President of Business Leadership South Africa. In 2012 he was recognised for his work in civil society where the University of South Africa (Unisa) bestowed on him one of its highest honours – the Calabash Award – for his fight against oppression during the apartheid regime. He will be appointed to Vodacom's Audit, Risk and Compliance Committee.
Incoming Vodacom Chairman, Jabu Moleketi, says: "I look forward to taking up the position as Chairman of the Vodacom Group at such an exciting time in the company's journey. The business is poised to conclude its biggest acquisition in its history, the R35 billion Safaricom transaction, which will make Vodacom a serious financial services player on the continent. It is therefore fitting that Saki Macozoma joins our Board at this time, given the pivotal roles that he played at Liberty Holdings and its parent company Standard Bank. I am confident that we have the right strategy and leadership team in place to deliver on our vision of becoming a leading digital company, empowering a connected society."
Small Medium Enterprises must diversify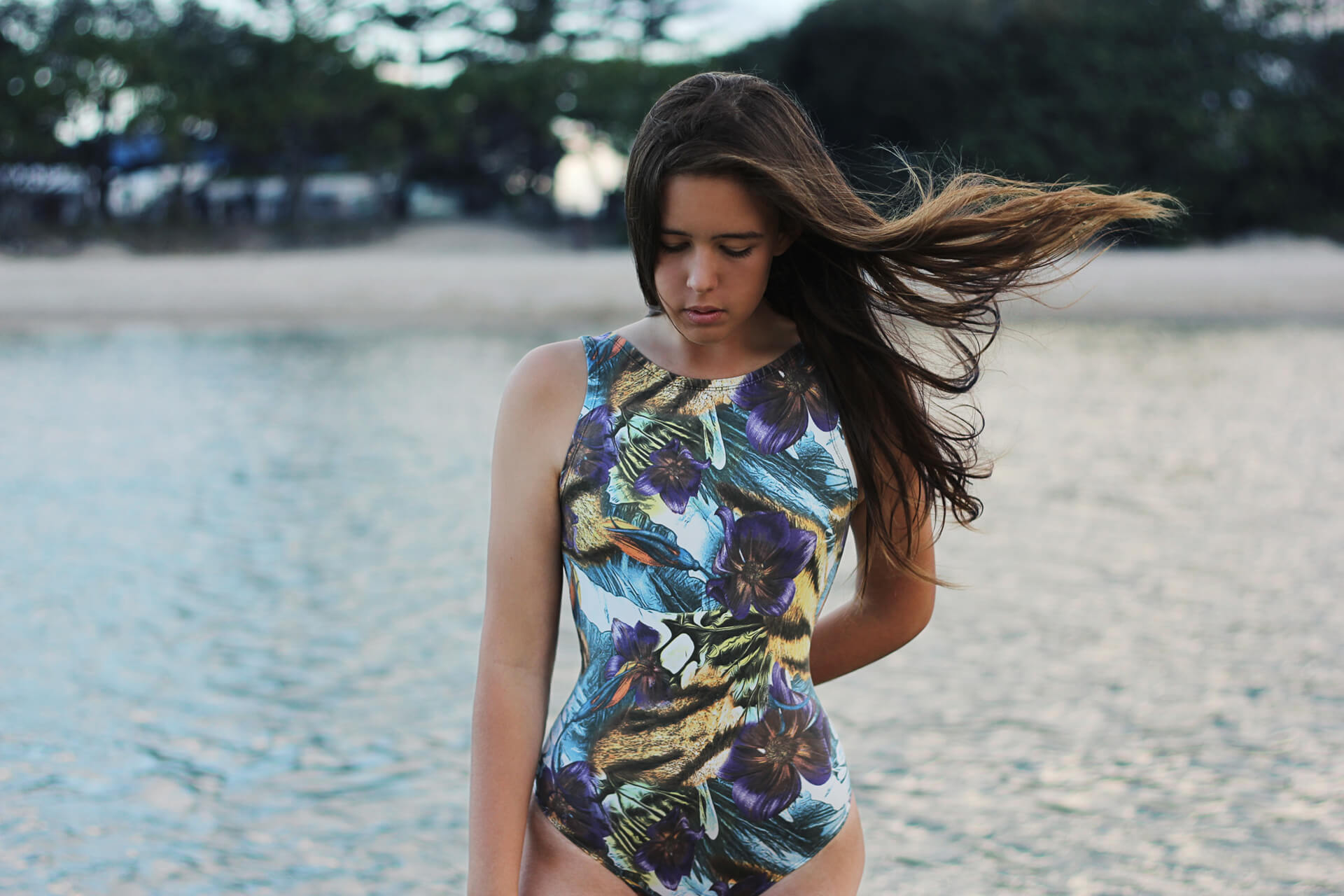 The SA economy is proving resilient in the wake of the recent downgrades, the rand is slowly recovering and business seems to be weathering the storm, however, this should not stop businesses from diversifying both their business and investment portfolios.
"Adopting the ostrich mentality will not work for SME's in a shrinking economy. The idiom "make hay whilst the sun shines" is the most relevant in this current economy. The reality is there is less money in the economy and debt is becoming more expensive to hold so most customers are decreasing their spend and credit exposure. If SME's want to win they need to be far more diversified" says Mags Ponnan, Head of Customer Value Propositions at FNB Business.
Diversifying your business simply defined means growing a company's service/ product offering range to providing more variation or options to the market. Through this process a company gains new customers, increasing its market base and also drives expansion success. A bigger customer base means an increased pool of business income, which in trying times is a saving grace because the business in effect has more than one stream of income.
Ponnan takes us through a few ways in which businesses can diversify:
Increase channels to reach consumer – A good approach would be to open an online store where you can sell directly to consumers. This means that you have a direct channel to the consumer that costs less and provide the business with a new set of customers who are increasingly turning towards digital platforms for ordering products and services in SA.
Increase geographical reach – The SME can look into signing deals with retailers that are available in other provinces, cities and even countries outside of where the business is geographically based. Increasing the geographical reach increases the number of customers that can be reached.
Develop new product/ service – Another effective  way to diversify is to create new products, by increasing the product range, creating versions of the product that differ from an entry level version to a high end version of the product. Creating variations increases the number of customers that your product can reach because price variation means a lot additional people can afford the product.
Invest into an aligned business – One of the more aggressive ways of diversifying is a business buying into or buying out a related business either in the same market or related markets. For example a vertical integration will enable the business to control his product lifecycle where he will now be able to impact the raw materials being used or even the distribution channels used by his customers.
Save for a rainy day: Investing a portion of your profits on a monthly basis will allow you to build a nest egg that you can fall back on in the future in case of an unforeseen expenses  or when you need funding for expansion of your business' geographical footprint or for the build of a new product.
"In tough times, only those willing to go beyond the norm are bound to win, SME's need to think about their business far more creatively, the approach should be to spread your reach and not have all your eggs in one basket" concludes Ponnan.