Dealing With Gambling Addiction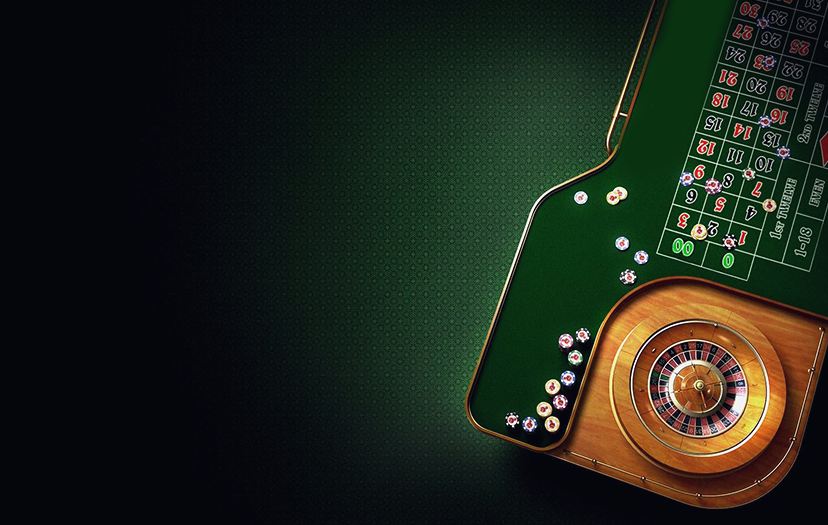 I was there in 2011, and witnessed a colleague of mine evicted from his home, lost custody of his children and had to deal with the pain of divorce. It was not ill luck, it was the result of bad choices and wrong association. I still see many who think they know how to change the tides and make a big catch over night. I have not said, taking planned risks occasionally is bad, but unplanned and unconstructed investment is as bad as addictive gambling. It might be online, at a casino, a national lottery campaign or just a sports stake.
---
I have watched a relative, play lotto since 2011 and till date has not won more than R300 , so i sat him down and we did some maths, here is the maths : He plays with R20 , twice a week,
[Year 2011] There were 52 wednesdays  / 53 Saturdays –  R2100 Total spent
[Year 2012] There were 52 wednesdays / 52 Saturdays – R2080 Total spent
[Year 2013] There were 52 wednesdays  / 52 Saturdays –  R2080 Total spent
[Year 2012] There were 53 wednesdays  / 52 Saturdays – R2100 Total spent
Total spent on lotto from 2011 – 2014 –  R8360 [ equivalent investment and interest bearing accounts could have yielded some profit or accrual interest]
---
In order to curb this habit, I have touched on some points, However, you need to Recognize the signs of your addiction and learn to modify your behavior – few addictions are as destructive, over the long term as gambling. The financial chaos that you create now, can and will follow you for many years unless you get a handle on it.
1. Recognize your behavior as what it is. An Addiction.
Do you lose time from work to gamble? Do you extend yourself beyond your means by gambling away money that you have set aside to pay your rent, mortgage, or other bills? Do you use credit cards to gamble? Are you secretive about where the money's gone to after you've gambled? Can a loss trigger a period of depression that leads to another gambling session, thinking that you can recoup the money you've lost and, therefore, get happy again? Admitting the problem is the first major step in dealing with it.
2. Don't put yourself in a position to gamble, even if it's only "for the fun of it".
If friends suggest a trip to the casino, be honest with yourself and with others about the fact that, for you, gambling has gone beyond being recreational. Suggest another activity or opt out of this particular one. A gambling addict can not gamble sensibly because the addict is hooked on the adrenaline rush associated with "the chase". You cannot be in control if you're more concerned with the feeling you get from an activity than the activity itself.
3. Don't be secretive about your finances. Pay bills immediately, when you have funds set aside to pay them.
You may see using this money as less destructive than charging your gambling debts but if you then have to borrow money to pay your bills, isn't it the same in the long run? Be honest with yourself about money spent gambling. Add up losses and keep a running tally. When you've added up losses from a gambling session, list the things that you might have purchased with that money, or other debts you could have paid down.
– few Inserts from ehow
World's No.1 Thinker in Human Capital To Visit South Africa in October
Professor Dave Ulrich, the world's pioneering and most sought after researcher, academic and business advisor in the field of human resources, human capital and leadership, will be back in South Africa in October 2016.
Nearly 20 years after he wrote his seminal book, Human Resource Champions, and on the back of his latest global research on HR Capability, Prof. Ulrich will present live in South Africa, giving event participants a unique opportunity to stay ahead of the HR game, and bring HR professionals, generalists and practitioners up to speed with the latest trends and insights impacting business. He will share his latest research on Building HR Capability, the Real Cost of Human Capital and his HR Outside-In model that has been tested and used successfully by organisations around the globe.
"Dave Ulrich is arguably the global guru of HR, commanding audiences around the world", says Nicola Tyler, CEO of Business Results Group and co-host of Ulrich's visit, together with the Gordon Institute of Business Science (GIBS). "If the cost of human capital is on your strategic agenda, then this one-day event – presented in both Johannesburg and Cape Town – is a superb opportunity to expose your Business Executives, Leadership Teams, HR Professionals and Strategists to the latest trends, models and insights impacting people performance."
Commenting on his previous visit, Cathy Albertyn, Group HR Director, Coca Cola Sabco says "Personally, it has been the most beneficial one-day seminar that I have ever attended. We all have the workbook permanently on our desk as a reference manual".
Positive sentiments are echoed by Charmaine Boshoff, OD & Talent Manager, TSB Sugar who says "Excellent, wonderfully insightful and worth every cent spent. Pragmatic, business focussed HR Solutions".
Dates and venues 18 October 2016 | 8.30am – 5.00pm | Table Bay Hotel, V&A Waterfront, Cape Town 19 October 2016 | 8.30am – 5.00pm | Gallagher Estate, Midrand, Johannesburg
For More Information http://www.brg.co.za/dave-ulrich-live-in-sa/ marysia@brg.co.za 0861 247328
Prof Ulrich's visit is hosted by Business Results Group & the Gordon Institute of Business Science and in collaboration with HR Future.
About Prof Dave Ulrich
Prof Dave Ulrich is Rensis Likert Professor of Business University of Michigan. He is an author, speaker, management coach and management consultant. Ranked as the #1 management guru by Business Week, profiled by Fast Company as one of the world's top 10 creative people in business, a top 5 coach in Forbes, and recognized on Thinkers50 as one of the world's leading business thinkers, Ulrich has a passion for ideas with impact. In his writing, teaching, and consulting, he continually seeks new ideas that tackle some of the world's thorniest and longest standing challenges. His bestselling books and popular speeches shape the corporate agenda. Ulrich has written 30 books and over 200 articles
#EmpowermentSession – with Amanda Kandawire
Metros Magazine Empowerment week has been such a phenomenonal one as emails keep rolling in of nominations of Mzansi trendsetters who are making an impact in their different spaces.
As we celebrate youth month, the country celebrates the born free and the youths who have made a noticeable impact in their different sphere, evolving leaders and pioneers from all metropolis in the country.
On the first ever #EmpowermentWeek we meet the gorgeous, ever happy and great achiever, who loves baking and still get the wings off fine.
Meet Amanda Nyamkunka Kandawire
AGE – 25 YEARS OLD
INDUSTRY : AVIATION
PROFESSION : CRJ FIRST OFFICER (PILOT)
HOBBY : BAKING, PHOTOGRAPHY
RECOGNITION : MOST INFLUENTIAL WOMEN IN AVIATION
METRO : GAUTENG
[ult_ihover thumb_shape="square" responsive_size="off" align="center" res_thumb_height_width="366″][ult_ihover_item thumb_img="5837|http://metrosmag.co.za/live/wp-content/uploads/2015/06/amandakandawire.png" hover_effect="effect1″ effect_direction="right_to_left" effect_scale="scale_up" effect_top_bottom="top_to_bottom" effect_left_right="left_to_right" title_font_color="#ffffff" thumbnail_border_styling="solid" spacer_border="solid" spacer_border_color="rgba(255,255,255,0.75)" title_responsive_font_size="desktop:22px;" title_responsive_line_height="desktop:28px;" desc_responsive_font_size="desktop:12px;" desc_responsive_line_height="desktop:18px;"]Happiness is a conscious choice we all need to make everyday – Amanda Kandawire[/ult_ihover_item][/ult_ihover]
In the interview slot with Amanda, it was easy to understand why many people from her metropolis believe she is a rising star, her attitude to life, simplicity and a very detailed overview of life and profession makes it really obvious.
Amanda is a 25 year old female pilot that is exceptional in her field, a very influential member of her metropolis and an extra ordinare. She was also recognised by CO Magazine as * MOST INFLUENTIAL WOMEN IN AVIATION* for her involvement with South African Women in Aviation as a Volunteer.
One common factor that made Amanda stand out, is her passion for her profession * we can easily say she makes flying fun and easy*. It's a common topic amongst most young professional who struggle to enjoy their profession and stay motivated at work, but Amanda is a different story, she loves her job and not only that, her profession has motivated several young females to look into the aviation industry.
Just like Asnath Mahape who was SAA's first black female pilot trainee in South Africa's aviation history, been a female has been less associated with some profession, and such is also common in the Aviation Industry.  Amanda is no different, but with the growing number of female pilot, it has become easy to accept that females are as equally capable to fly a plane as a male.
Her love for her profession was ignited after her first trip to the eastern cape in an airplane when she was young and ever since then she has never stopped loving to fly.
Amanda is surely an iconic metropolitan and with all her love for her job, she still finds time to bake at Sugar and Wings with proceeds donated to poor uneducated children in poor metropolis.
Financial wellness, early in the year
The battle is fought throughout the whole year and won in December. Most of you will agree with me that those who have failed to plan their finances thoroughly during the festive season are exposed in January, when the costs of starting the year are most looming.
Yes, you have heard about drawing up a budget and living within your means. The real question is do you actually stick to your prepared budget?
Most people prepare budgets as a comfort to cushion their Conscience and never really stay committed to the document stating how their expenditures are to be executed. Many fall into the trap of festive season sales and are lured into offers such as "buy now and pay later".
Here is how you can influence your pocket to triumph on the twelfth month.
You do not need to be wealthy to start planning, work with what you have now. You should try to keep all your fixed costs as low as possible by educating yourself about these traps. Make sure your regular bills are always paid in advance. Another way to a smooth January is to buy all your Christmas gifts early in the year and just keep them safe somewhere till the festive season. You can structure your budget in such a way that you buy one or two gifts per month if you are a sharing person. Allow discipline to take its cause each time you get a bonus, make it a point that you save at least 60% of it if you are not paying your rent or bond in advance.
Get over the unnecessary purchases and the pressure of living beyond your means.
According to Richard Templar on his best seller "The rules of wealth" most people are lazy to be wealthy, they may say they want to be but they do not act. So they end up being pressured to live beyond their means, committing themselves to debt and a life of living from pay cheque to pay cheque. This is normally caused by the pressures of wanting to fit in to other people's standards of living. Yes, not everyone wants to be the next Bill Gates, but everyone can live comfortably by outlaying their finances wisely in December. New cars are not only bought in December, they can be planned for and bought at a time when your budget has extra room to accommodate such an expense. I am not against new purchases in December; I'm just pointing out that spending should be planned for. Spending should always be for a purpose, and that purpose should not be to respond to the demands of your desire to shop none-stop.
The winning starts in the head
You need to decide to be disciplined, truth is you have probably heard all the thoughts I have discussed in this article. Think positively and remember that you are meant to manage money; money can only start to manage you when you are not taking up responsibility to manage it. Deliberate on future investments that will help you enjoy a better January, do your research on the internet and see which investment option will work for you, opt for ones that will allow you to access the dividends in January just to help you take care of all beginning of the year hassles. Watch the impulsive spending thoughts walk away, and decide to take charge of your financial wellness. Planning should not end in the head, put it down on paper, and meditate on it until you act on it. Your decision and state of mind is the first step to make budgeting a way of life.
Just about  a week ago I was listening to a conversation between two economists, and I couldn't help but pick up that their conversation was only centred around the need for South Africans to start understanding the value of saving.
Financial wellness, early in the year is possible, if you have messed up this year, there is hope for you next year. Pick up that writing pad and do the number crunching and get ready to experience better days…Because financial wellness can be a way of life.