Golf AdsTM congratulates SA born Olympic golfer Justin Rose on gold medal
Golf AdsTM congratulates South African-born Justin Rose who became golf's first Olympic champion in over 100 years, as the Brit outlasted British Open champion Henrik Stenson at the 2016 Summer Olympics in Rio de Janeiro. Rose shot a final round 67, while Stenson's 68 saw him hold on for second place and a silver medal, two shots adrift.
This win reaffirms the fact that golf is a well-established and growing sport in the country and that advertising within in clubhouses and greens is well poised to target the highly sought-after affluent golfing audience.
Simon Turck, Managing Director of Golf AdsTM, a division of Provantage Media Group which specialises in Out of Home marketing in South Africa's niche golfing environment, commends Rose, championing him as, "A brilliant advert for the game."
"The fact that South Africa also competed and had the full onsite support of Gary Player was tremendous. The Olympics will no doubt have a positive impact on golf around the globe and interest in the great game. Considering Rio only had two 18-hole courses before the Olympics, it distinguishes the South African golf industry as very well poised in terms of growth opportunities. We have an abundance of courses in South Africa and Golf AdsTM has access to over 175 of the top courses here." says Turck.
Turck also congratulates top ranked South African in the Olympic field Jaco Van Zyl who not only carded the second ace in Olympic golf history, but also the second in just three rounds of competition. Van Zyl, born in Pretoria, reached the top 50 in the Official World Golf Ranking in February this year for the first time. Van Zyl's ace occurred at the 8th hole of the Olympic course, a 172-yard par-3.
Olympic star wants to unlock his potential
Despite an injury setback at the Olympic Games in Rio this year, University of Johannesburg long jumper Ruswahl Samaai is facing the future confident he can unlock his potential.
The 24-year-old was recognised for his efforts during 2016 by being named UJ's Sportsman of the Year at their annual awards function last month.
Reflecting on his year, the Johannesburg-based double national champion said it had "been an amazing season".
"There were some lows, but I've learnt from this season and for me it is just a matter of keeping my head up and to keep aiming for my goals," he said.
Although hampered by a hamstring tear at the Olympics, Samaai still managed to qualify for the final, jumping to ninth place with a best leap of 7.97m.
The transportation management student, who grew up in the Boland where he attended Paarl Gymnasium, said he wanted to jump farther next year than he had before and felt confident he could achieve that.
"My targets this year were not met due to the injury at the Olympics, but when I looked back on what I achieved, I realised the potential is there to improve.
"I'm working my way through that whole process and I know it will come."
Samaai said he was strongly motivated to further prove his worth in the World Championships in London next year.
"My main goal is to qualify for that, which I know I can achieve. I also want to retain my national title to make it three years in a row and to improve my overall skills."
The UJ student-athlete said he would strive to move to the next level by improving small aspects in his discipline.
"For me it's all about finding the little things I can do to improve my technique, my run-up and my jumping.
"I know it's hard to keep improving all the time but I always want to find a way to do that. I also want to add greater consistency to my jumping during meetings."
Asked what message he had for aspiring athletes aiming for success, Samaai said it was all down to "hard work, dedication and faith".
"If you put in the necessary work, success will come," he said. "The most important thing is if you work hard now, keep your faith and stay dedicated, you will reap the rewards."
Being named UJ Sportsman of the Year meant Samaai was able to tick a box in his goals for the year.
"This is one of the goals I wanted to achieve and to get this was such a blessing and an honour because you are judged not only against fellow athletes but all the sporting codes in the varsity."
He said he was working with strength and conditioning coach Morne Nagel, who had taken his physical state "to a whole new level this year".
"He has played a huge role in my performances as have the biokineticists and physiotherapists I have worked with.
"Although you are on your own when you compete there's a big team at UJ who have invested their time in me and that has been very important for my career."
Madibaz's Vorstman in the fast lane to success
Beset by injury problems as a junior, Mecer NMMU-Madibaz fast bowler Henco Vorstman came of age this season by playing a leading role in the team's triumphant run in the Nelson Mandela Bay Cricket Board Premier League.
The 20-year-old paceman reaped the dividends of the many hours of work he has put into his bowling to claim 23 wickets during the season – an important factor in the Madibaz's success.
In paying tribute to his coaches and teammates, Vorstman described the summer as one of his best seasons and was delighted to make a significant contribution to the team.
"Working hard has never been a problem for me, and seeing my hard work pay off was just delightful," he said.
"Taking three five-wicket hauls has made this my best season so far and I couldn't have done it without the help of my coaches and God.
"Contributing to the team in the way that I did was one of the best feelings that a person can get. I'm just glad that I could help the Madibaz Cricket Club over the line."
Having grown up in Pretoria, where he attended Elarduspark Primary School and Waterkloof High, Vorstman said he had been involved in cricket ever since he could remember, first playing the game as a four-year-old.
After matriculating in 2014, he moved to Port Elizabeth where he lives in a flat in Humewood and is studying a BComm Business Management degree at NMMU.
Following his successful season, Vorstman is looking forward to making his mark in the game to realise the potential he showed as a junior.
"I played in the Northerns provincial teams from U11 up to U19. I haven't made any major teams yet as I had problems with injuries in the past which kept me from realising my full potential.
"But being selected for the U19 (Northerns) Coke Week team and then the Titans Cubs have been among the highlights, and then obviously playing for NMMU's first team straight out of school.
"My future is in my hands and I'm a long way away from giving up."
While cricket clearly plays a big role in his life, the quicky is equally determined to make his mark off the field.
"I chose this degree because I want to start my own business after I hang up my cricketing boots. It has been a passion of mine, and the drive behind creating something of my own also influenced my decision.
"I've managed to make small breakthroughs in my entrepreneurial ventures and I try to fill myself with as much business-orientated knowledge as possible.
"I like to have some sort of structure to my life. It really isn't easy to try and accomplish two life objectives at the same time, but at the moment I'm just happy to be here.
"Knowing when to concentrate on which aspect is vital, but making time for some fun activities is just as important."
Having achieved their objective of winning the league, Vorstman said they would now focus on competing in the national club championship in Pretoria at the end of April.
"Training hard and making sacrifices that other people wouldn't were just a small indication of the hunger we had as a team.
"But our eyes are set on the next objective, and we will take this victory as a solid base going forward as a club.
"I just want to add that even though I received acknowledgment for my performance, it was the whole team that made winning this league possible.
"The coaching staff are world-class and, as a group of cricketers, we cannot ask for more."
Cape Town preparing to host Barclays Premier League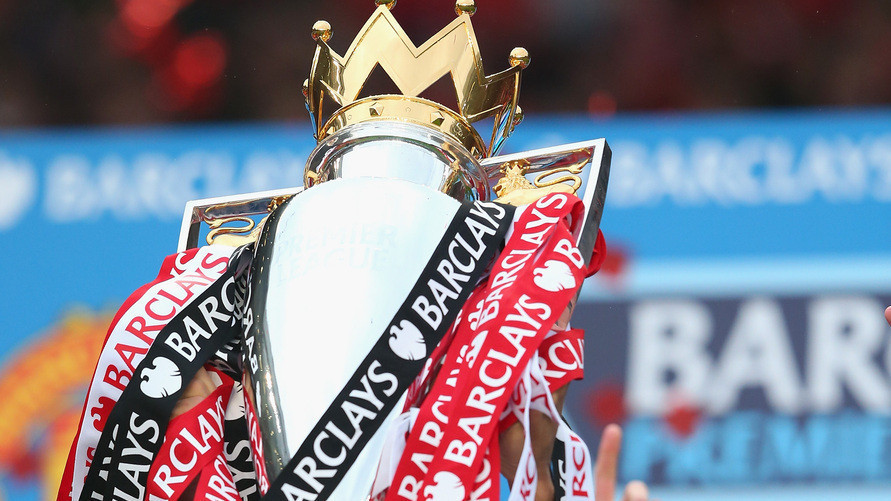 British Premier League fans are in for a treat as the tournament organisers on Wednesday confirmed that Cape Town host the official Barclays Premier League Live fan park on March 19 and 20 at Camps Bay high School.
Through this initiative fans will get the chance to get up close and personal with the Barclays Premier League Trophy, meet former players, visit team tents and watch matches live on a 100-metre screen.
It will be free, interactive experience designed for the entire family to enjoy.
Hosted by the Premier League and their title sponsor, Barclays, the park will be open from 12noon each day and will close shortly after the matches finish.
Two of South Africa's greatest Premier League players, Quinton Fortune and Lucas Radebe, will join other Premier League legends like Peter Schmeichel, Robbie Fowler and Shaun Goater in giving fans the opportunity to rub shoulders with some of their heroes.
#BPLLIVE is back! Find out how to get involved when the #BPL rolls into Cape Town in March: https://t.co/dNckmdPHi0 pic.twitter.com/g3yCe4DLPF

— Premier League (@premierleague) February 10, 2016
All of the action will be overseen by John Dykes, the lead presenter for Super Sports' coverage of the Premier League, who will be on stage, providing insight into all of the weekend's exciting match-ups including Everton v Arsenal on Saturday 2.45pm and Sunday's grand finale, the Manchester derby at 6pm.
Fans interested in attending should register at http://www.bpllive.com/ or by dialling *134*275#. Entry will be granted on a first come, first served basis, but all fans must register before entering.
To help get fans to the free event, a free park and ride facility will run from the Grand Parade, Mitchells Plain and Khayelitsha on a loop system to Camps Bay High School.
"BPL Live is all about bringing the electrifying atmosphere of a Premier League match to our international fans," said Premier League presenter John Dykes.
"The first ever BPL Live in Johannesburg reminded us just how passionate South African fans are about the Premier League.
The ultimate fan park experience #BPLLIVE is coming to Cape Town on 19 & 20 March: https://t.co/dNckmdy5Tq pic.twitter.com/3nY3sewJlk

— Premier League (@premierleague) February 10, 2016
"I can't wait to see that the enthusiasm the Cape Town fans will bring to the park now that they're getting their chance."
As part of the Premier League's commitment to inspiring sport participation in communities around the world, there will be a Premier Skills community coaching course run the week leading up to BPL Live at Grootbos Football Foundation.
Premier Skills has already trained nearly 200 football coaches and referees in South Africa who have in turn engaged over 12,000 young people.
Match schedule:
Saturday, March 19:
Everton v Arsenal 2.45pm
Chelsea v West Ham 5pm
Crystal Palace v Leicester City 5pm
Southampton v Liverpool 5pm
Tottenham Hotspur v AFC Bournemouth (tbc)
Watford v Stoke City (tbc)
West Bromwich Albion v Norwich City (tbc)
Swansea City v Aston Villa 7.45pm
Sunday March 20:
Newcastle United v Sunderland 3.30pm
Manchester City v Manchester United 6pm