Here's Why It Pays to Track Every Tiny Business Expense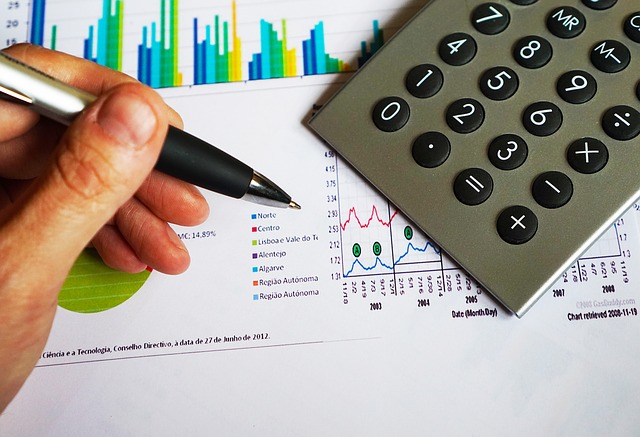 Is it important to track each and every one of your business expenses? Ask that question to any financial expert, and I'm sure that across the board they'll answer with a resounding "Yes!I get it.
You already have enough on your plate. And, it may seem like a lot of work to get started and organized. However, tracking all of your expenses gives you a better understanding of how you're managing your money and could help you get some cash back. But, that's just the tip of the iceberg.
Regardless if you're handing your an accountant a box full of receipts, creating a spreadsheet, or using an app, there are three main reasons why you need to keep tabs on your small business expenses.
1. You need this level of financial awareness.
Do you know where your money goes each month? Is your business as financially healthy as you think? Tracking your expenses, even those small daily expenses like coffee and postage, warns you if there are any serious spending issues before you blow your budget. If you want to put more money into your bank account, you need to find out where your business is wasting money.
Tracking your expenses also ensures that you can reach your financial goals. By understanding your spending habits, you can make the appropriate changes so that you can ultimately achieve these aims.
2. You won't pay taxes that your don't owe.
Tracking your expenses can also benefit your during your least favorite time of year: tax season. If you have kept track of your expenses, you'll be prepared to get the most deductions possible. The more deductions you're eligible for, the lower your taxable income will be.
Since the IRS doesn't work on the trust system, you need receipts and documentation to prove what you spent was "ordinary and necessary." Be aware of the tax deductions you can claim, including overlooked expenses like travel, vehicle, education, inventory, meals and entertainment, home office, advertising and bad debts.
3. Get every available credit card reward.
Use a credit card that has a sweet rewards program when making purchases for your business. For example, the Chase Freedom credit card allows you to earn up to five percent cash back on a variety of purchases. Additionally, look for cards that let you earn and redeem points for free flights and hotel stays. This will also be less work for your accountant and is easy for you to stay organized.
Tracking your expenses permits you to provide employees with prompt expense reimbursements when they have to pay for gas, airline tickets or meals out of their pocket. If you are always organized, you can pay them back quickly. This keeps them happy and fits into that full financial awareness I mentioned earlier.
Now that you know the value of tracking every small business expense, here's how you can easily monitor, track, and organize all of such expenditures.
Don't mingle funds: Keep your business and personal finances separate. Open a business bank account and dedicate one credit/debit card to business related expenses. This makes organizing your expenses easier and keeps you out of trouble from the IRS.
Know what you can deduct: This was touched upon earlier, but it deserves mention again. Know what you can deduct so that you lower your taxable income and stay in the good graces of the IRS.
Stay on top of your receipts: Whenever you have a receipt for an expense, make sure that you store them in an envelope or shoebox and the file them accordingly by month. It takes a couple of extra minutes, but it's better than organizing all of your receipts at the end of the month. Thanks to technology, there are now apps like Shoeboxed that allow you to capture receipts and file them on your mobile device.
Use an online calendar to track recurring expenses. You can use Google Calendar to receive a notification to remind you of upcoming expenses or when recurring payments, like your utilities, are posted. This way these costs are easy to locate and print when needed.
Use accounting software and apps: Most online banks and budgeting software, give you the option to generate expense categories and link them to line items on your tax forms, which makes your tax preparation less hectic. It can also be used to create profit-and-loss statements. Download apps that are designed specifically designed for expenses, such as Concur, Expensify, BizXpenseTracker and, of course, Due.
Use a top app. Here is a few top time tracking apps to help you along your journey.
Finally, if you're too busy to track your expenses, consider outsourcing this task to a bookkeeper. If you have any serious concerns or questions, don't hesitate to talk to your accountant or financial expert.
Sim Tshabalala becomes first Standard Bank black CEO
Sim Tshabalala has become the first black person to lead Africa's largest bank by assets without sharing power, after his co-CEO stood down, South Africa's Standard Bank said on Tuesday.
Tshabalala, a 49-year old company veteran who describes himself as "a Zulu boy from Soweto", joins only a handful of black executives at the helm of one of the country's top-40 blue-chip companies.
He is the second black person to run one of the top five South African banks after Sizwe Nxasana took the reins for five years in 2009 at rival FirstRand in a sector often criticised by politicians for a lack of diversity more than two decades after the end of apartheid.
In an unusual statement from the government on company executive appointments, Finance Minister Malusi Gigaba called the appointment an affirmation of the capacity of black professionals.
"Along with the work that is currently ongoing in parliament to address the slow pace of transformation in the financial sector, Mr Tshabalala's appointment comes as a step in the right direction," Gigaba said.
Tshabalala, a lawyer, was appointed alongside Ben Kruger in 2013 to sharpen the company's Africa focus and clean up a costly blunder by then chief executive Jacko Maree to try to turn Standard Bank into a major emerging markets lender.
"The board is satisfied that the structure, which was necessary in 2013, has met and in many respects exceeded expectations," Standard Bank Chairman Thulani Gcabashe said in a statement.
"Good momentum has been achieved in the implementation of the group's refreshed strategy."
In their joint 4 1/2-year tenure, Standard Bank has added branches across Africa while selling assets in Russia, Turkey, the United Kingdom and Argentina under a revamped strategy that scaled back its ambitions outside the continent.
Kruger will stay on as an executive director, and will report to Tshabalala, Standard Bank said.
Black executives' lobby group, Black Management Forum (BMF), welcomed Tshabalala's appointment, saying it showed Standard Bank had respect for black talent.
"The BMF trusts that this announcement will mark an end to the joint CEO appointments phenomena that we have come to see," the group said.
BMF generally criticises the appointment of two bosses, saying it is often done when "the most deserving candidate is a black person." It also says it stifles accountability and adds costs to a company payroll.
Synthetics fuels giant Sasol is another high profile company with two bosses. The company is led by Bongani Nqwababa and Stephen Cornell.
Direct selling providing more opportunities for more women
Johannesburg, 16 August 2017 – Figures just released indicate that unlike many other sectors in the economy direct selling is growing, providing more micro-entrepreneurial and income generating opportunities for women.
Currently some 1 333 223 South Africans benefit from direct selling and have the opportunity to build their own small business, of which 72% are women.
Despite the flagging economy, direct sales in 2016 were 18 percent up on 2015, totalling nearly R12.9 billion
According to Cornelle van Graan, chairperson of South Africa's Direct Selling Association (DSASA), direct selling attracts female entrepreneurs because it offers opportunity, flexible working hours, training and the ability to work from home.
The number of women who make a full-time living from direct selling has grown by almost 30% with the majority operating in the health and wellness, personal care or household good sectors.
Van Graan says that the sector also provides opportunities for women who have an existing full-time job, but want to supplement their income.
"Direct selling is also a good way for stay-at-home mothers to make a living, while being actively involved in the lives of their children. Getting started is generally easy, low cost and low risk."
"Mothers usually have an existing network of other moms, giving them excellent access to a market with similar needs and interests. Their personal relationships and endorsement gives buyers confidence, so these women can be very effective sales people."
About three-quarters of all direct sales people in South Africa are involved part-time.
Besides flexibility and access, part of the appeal of direct selling may be that money can be earned immediately the sale is made. There's no waiting until the end of the month or the next payment cycle.
Van Graan says while motivation can vary from paying for a child's education to saving for a dream holiday, most women get involved in direct sales to provide for their families.
There are 34 direct selling companies who are members of the DSASA. There are more than a million independent business owners associated with DSASA member companies. They make sales totalling nearly R13 billion a year. Everything from financial services to beauty products and skin care, from fragrances and fashion accessories to nutrition and health supplements, from dinner services and a host of other tableware and kitchenware to household cleaning supplies are sold.
What you need to know about direct selling:
If you are thinking of becoming a direct seller here's what you need to consider to help decide what direction you want to pursue.
1. Product selection
The direct selling industry offers a range of products within sectors such as health, beauty, homeware, financial and investment products, nutritional supplements and weight-loss management. Although it is preferable to choose products which you are familiar with or interested in, you will receive training on all products being offered by the DSA member company that you choose to join. Believing in your product is vital to effectively market and sell your product, as well as personal fulfilment.
2. Choosing which company
Visit www.dsasa.co.za for a full list of member companies and scroll down and identify the companies offering the type of product or service of interest to you or the business opportunity that appeals to you. Attend a demonstration or visit the website of the company to help decide which company you feel best suits your needs and ideals.
3. Research appealing companies
Read through all their marketing collateral and agreements to get a good understanding of the stability and history of business and of your responsibilities.
4. Investigate the start-up costs
All DSASA member companies are obliged to keep start-up costs low. Your initial investment will typically cover a sales kit with all company information, product samples and training materials. Avoid companies expecting a large investment or who push overzealous inventories, you should be allowed to grow at your own pace and affordability.
5. Study the return policy
All DSASA member companies are obligated to buy back any unsold, re-saleable product inventory, promotional materials, sales aids and kits purchased within the previous 12 months at the selling price less an administration fee of up to 10% of the selling price.
6. Fully understand the compensation
Check the member companies' compensation plans as they all differ. Make sure you understand details of earnings and the overall business model.
Ends.
Veolia signs landmark B-BBEE deal with Ceracue
"Veolia was looking for a local development partner with strong project experience in the water treatment markets," explains Gunter Rencken, Managing Director, Veolia Water Technologies South Africa. "In Ceracure, with whom we've had a less formalised working partnership for about four years, Veolia has a hands-on, active B-BBEE partner with a thorough understanding of our core business and the water treatment market."
This close alignment in corporate vision lays the basis for a synergistic approach to increased business development in both South Africa and Africa. "With this partnership in place, Veolia can confidently amplify business development avenues and enhance our project reach in the municipal and industrial markets," Rencken continues.
"In addition to demonstrating Veolia's seriousness to transformation and social development, it also means we'll be able to supply water treatment solutions encompassing a broader scope of works," explains Langa Nxumalo, Managing Director, Ceracure. "Together, we can advance our technical and business capabilities, offering a superior and integrated solution for water treatment projects. This 'one plus one is equal to three' strategy will allow better project execution in line with clients requirements, all thanks to a good balance sheet and technical experience by Veolia."
The partnership will also see Veolia South Africa taking an active approach to expanding Ceracure's business capabilities. "We are assisting Ceracure with achieving a higher CIDB grading, and have planned for a structured transfer of technology and skills of Veolia's water treatment expertise to Ceracure," Rencken explains.
Veolia's shareholding arrangement with Ceracure represents an important pillar of the company's new vision that is enhancing the water solutions specialist's delivery of highly efficient, low-footprint water treatment technologies in South Africa and Africa. Alongside the B-BBEE deal are a range of recent organisational and technological innovations that have streamlined the company's manufacturing, distribution and service networks across the region. Veolia South Africa is now positioned as a key technology and manufacturing hub for Veolia's new range of standard engineered products and systems as well the company's range of Hydrex™ speciality chemicals.
"We are excited to welcome Ceracure on board, and look forward to a fruitful synergy with them as we continue to tackle Africa's water treatment challenges," Rencken concludes.
Veolia group is the global leader in optimized resource management. With over 163 000 employees worldwide, the Group designs and provides water, waste and energy management solutions that contribute to the sustainable development of communities and industries. Through its three complementary business activities, Veolia helps to develop access to resources, preserve available resources, and to replenish them.In 2016, the Veolia group supplied 100 million people with drinking water and 61 million people with wastewater service, produced 54 million megawatt hours of energy and converted 31 million metric tons of waste into new materials and energy. Veolia Environnement (listed on Paris Euronext: VIE) recorded consolidated revenue of €24.39 billion in 2016.