MINISTER LINDIWE ZULU : LEVEL THE PLAYING FIELDS FOR SMALL BUSINESSES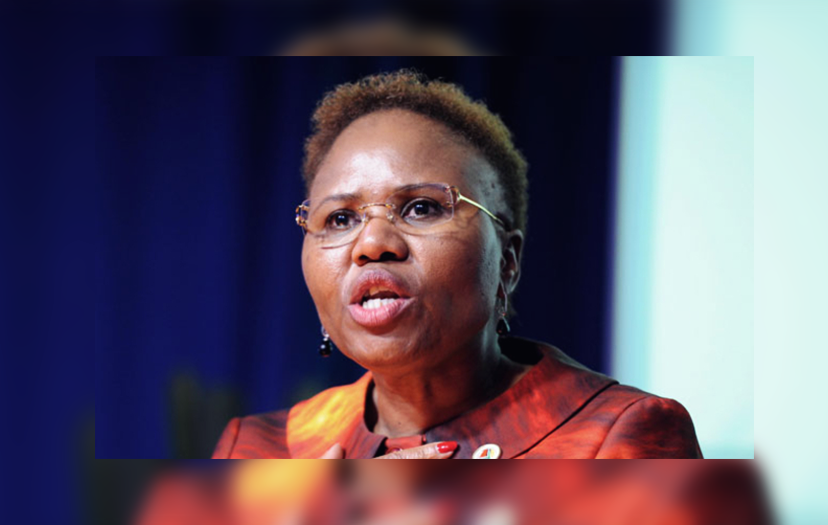 Small businesses have been historically shut out as a result of bureaucratic and costly procurement practices which favoured big suppliers. By failing to create a level playing field, smaller suppliers are excluded from procurement opportunities. This was said today by Small Business Development Minister, Lindiwe Zulu, at the Procurement Indaba held in Durban.
"Big companies have for a long time managed to crowd out small businesses through their financial muscle, cash reserves and economies of scale", said Minister Zulu.
She said that it was much easier for big companies to sell products at lower prices and in the process squeeze out small businesses when competing for government procurement opportunities, because of the tendency to look at the lowest price over development considerations when procuring goods.
Minister Zulu said corruption in procurement was killing small businesse. "Among the many reasons for the collapse of small businesses is corruption. Small businesses are the hardest hit by procurement corruption. Their bids or quotations get overlooked by procurement officials because they cannot afford the bribe price".

"Some of the small suppliers who get opportunities, it is largely on condition that they have to pay a bribe. This is unsustainable for small businesses because, in essence, they are made to pay tax twice – an official tax to SARS and plastic bag tax".
Minister Zulu added:
"One of the key things we must address if we want to build thriving and sustainable businesses is to confront the issue of procurement corruption head-on. Having said that, however, we must caution against painting the public service as inherently corrupt. Indeed the are a few bad apples, but the vast majority of our public servants are people of integrity".
She said that government, the private sector and other relevant stakeholders carry a responsibility to stimulate and support the growth and sustainability of the co-operative and small business sector.
"Together, we must address lack of business opportunities in both the public and private sectors. We must proceed from the premise that supporting small businesses and co-operatives is not a philanthropic gesture on the part of either government or big business. In fact, it is in our collective interest to help grow and sustain small businesses".
The growth and sustainability of big business, she said, depended on a strong small business sector, both as consumers and suppliers. An inclusive economy that benefits all is also a guarantee for the social stability that is required for business to flourish.
"With, at least 42% of South Africa's national budget spent on the acquisition of goods and services, South Africa cannot afford to squander the opportunity this investment affords to support economic recovery, and to ensure that all SMMEs benefits in the growing of the country's economy", she said.
The Department of Small Business Development has identified procurement opportunities for co-operatives and small enterprises that should be unlocked throughout government spheres. All economic-cluster Departments (both national, provincial and local), government agencies and state-owned enterprises will negotiate and sign transversal agreements with the department to ensure SMMEs have access to these opportunities.
Minister Zulu encouraged local municipalities to ensure that their procurement strategies explicitly recognise the significant benefits of procuring from local small businesses when tendering for goods and services without compromising their legal stipulations and quality of the products and services procured.
"Public sector procurement at Provincial and Local government should have local economic development strategies that take into account the needs of the existing local economy and inform procurement strategy based on a comprehensive analysis of spend".
Direct selling providing more opportunities for more women
Johannesburg, 16 August 2017 – Figures just released indicate that unlike many other sectors in the economy direct selling is growing, providing more micro-entrepreneurial and income generating opportunities for women.
Currently some 1 333 223 South Africans benefit from direct selling and have the opportunity to build their own small business, of which 72% are women.
Despite the flagging economy, direct sales in 2016 were 18 percent up on 2015, totalling nearly R12.9 billion
According to Cornelle van Graan, chairperson of South Africa's Direct Selling Association (DSASA), direct selling attracts female entrepreneurs because it offers opportunity, flexible working hours, training and the ability to work from home.
The number of women who make a full-time living from direct selling has grown by almost 30% with the majority operating in the health and wellness, personal care or household good sectors.
Van Graan says that the sector also provides opportunities for women who have an existing full-time job, but want to supplement their income.
"Direct selling is also a good way for stay-at-home mothers to make a living, while being actively involved in the lives of their children. Getting started is generally easy, low cost and low risk."
"Mothers usually have an existing network of other moms, giving them excellent access to a market with similar needs and interests. Their personal relationships and endorsement gives buyers confidence, so these women can be very effective sales people."
About three-quarters of all direct sales people in South Africa are involved part-time.
Besides flexibility and access, part of the appeal of direct selling may be that money can be earned immediately the sale is made. There's no waiting until the end of the month or the next payment cycle.
Van Graan says while motivation can vary from paying for a child's education to saving for a dream holiday, most women get involved in direct sales to provide for their families.
There are 34 direct selling companies who are members of the DSASA. There are more than a million independent business owners associated with DSASA member companies. They make sales totalling nearly R13 billion a year. Everything from financial services to beauty products and skin care, from fragrances and fashion accessories to nutrition and health supplements, from dinner services and a host of other tableware and kitchenware to household cleaning supplies are sold.
What you need to know about direct selling:
If you are thinking of becoming a direct seller here's what you need to consider to help decide what direction you want to pursue.
1. Product selection
The direct selling industry offers a range of products within sectors such as health, beauty, homeware, financial and investment products, nutritional supplements and weight-loss management. Although it is preferable to choose products which you are familiar with or interested in, you will receive training on all products being offered by the DSA member company that you choose to join. Believing in your product is vital to effectively market and sell your product, as well as personal fulfilment.
2. Choosing which company
Visit www.dsasa.co.za for a full list of member companies and scroll down and identify the companies offering the type of product or service of interest to you or the business opportunity that appeals to you. Attend a demonstration or visit the website of the company to help decide which company you feel best suits your needs and ideals.
3. Research appealing companies
Read through all their marketing collateral and agreements to get a good understanding of the stability and history of business and of your responsibilities.
4. Investigate the start-up costs
All DSASA member companies are obliged to keep start-up costs low. Your initial investment will typically cover a sales kit with all company information, product samples and training materials. Avoid companies expecting a large investment or who push overzealous inventories, you should be allowed to grow at your own pace and affordability.
5. Study the return policy
All DSASA member companies are obligated to buy back any unsold, re-saleable product inventory, promotional materials, sales aids and kits purchased within the previous 12 months at the selling price less an administration fee of up to 10% of the selling price.
6. Fully understand the compensation
Check the member companies' compensation plans as they all differ. Make sure you understand details of earnings and the overall business model.
Ends.
Veolia signs landmark B-BBEE deal with Ceracue
"Veolia was looking for a local development partner with strong project experience in the water treatment markets," explains Gunter Rencken, Managing Director, Veolia Water Technologies South Africa. "In Ceracure, with whom we've had a less formalised working partnership for about four years, Veolia has a hands-on, active B-BBEE partner with a thorough understanding of our core business and the water treatment market."
This close alignment in corporate vision lays the basis for a synergistic approach to increased business development in both South Africa and Africa. "With this partnership in place, Veolia can confidently amplify business development avenues and enhance our project reach in the municipal and industrial markets," Rencken continues.
"In addition to demonstrating Veolia's seriousness to transformation and social development, it also means we'll be able to supply water treatment solutions encompassing a broader scope of works," explains Langa Nxumalo, Managing Director, Ceracure. "Together, we can advance our technical and business capabilities, offering a superior and integrated solution for water treatment projects. This 'one plus one is equal to three' strategy will allow better project execution in line with clients requirements, all thanks to a good balance sheet and technical experience by Veolia."
The partnership will also see Veolia South Africa taking an active approach to expanding Ceracure's business capabilities. "We are assisting Ceracure with achieving a higher CIDB grading, and have planned for a structured transfer of technology and skills of Veolia's water treatment expertise to Ceracure," Rencken explains.
Veolia's shareholding arrangement with Ceracure represents an important pillar of the company's new vision that is enhancing the water solutions specialist's delivery of highly efficient, low-footprint water treatment technologies in South Africa and Africa. Alongside the B-BBEE deal are a range of recent organisational and technological innovations that have streamlined the company's manufacturing, distribution and service networks across the region. Veolia South Africa is now positioned as a key technology and manufacturing hub for Veolia's new range of standard engineered products and systems as well the company's range of Hydrex™ speciality chemicals.
"We are excited to welcome Ceracure on board, and look forward to a fruitful synergy with them as we continue to tackle Africa's water treatment challenges," Rencken concludes.
Veolia group is the global leader in optimized resource management. With over 163 000 employees worldwide, the Group designs and provides water, waste and energy management solutions that contribute to the sustainable development of communities and industries. Through its three complementary business activities, Veolia helps to develop access to resources, preserve available resources, and to replenish them.In 2016, the Veolia group supplied 100 million people with drinking water and 61 million people with wastewater service, produced 54 million megawatt hours of energy and converted 31 million metric tons of waste into new materials and energy. Veolia Environnement (listed on Paris Euronext: VIE) recorded consolidated revenue of €24.39 billion in 2016.
Arduino Education Kit for young students aids technology learning
Johannesburg, South Africa – RS Components (RS), the trading brand of Electrocomponents plc (LSE:ECM), the global distributor for engineers, has announced the availability of the Arduino CTC 101 Education Kit, which is a complete e-learning platform enabling young students to learn the fundamentals of electronics, programming and mechatronics. The CTC 101 kit has been designed for teachers and other instructors working in education and is specially tailored for the 13 to 17 age group at secondary schools. Each kit includes enough electronic components for a class of 24 students and a teacher.
Today, Arduino is one of the most popular open-source electronics platforms. Initiated in 2005, the Arduino project targeted the development of low-cost and easy-to-use hardware and software that could be used by non-engineers or simply anyone new to electronics that was interested in creating digital electronic projects.
Building upon this foundation, the Arduino Education programme was set up to empower educators with the necessary hardware and software tools to create a more hands-on and innovative learning experience. As a major element of the initiative, the CTC, or Creative Technologies in the Classroom, is Arduino's one-of-a-kind STEAM (Science, Technology, Engineering, Arts and Mathematics) programme for upper secondary education.
The CTC enables the introduction of students to the fundamentals of programming, electronics and mechatronics through a series of well-documented projects and easy-to-assemble experiments. Training for the programme is available online and through a combination of recorded lectures, support materials and Q&A forums, via Arduino.
Specifically, the CTC 101 kit supports programming and mechatronics with five themed modules and offers more than 25 hands-on experiments. All the parts in the kit are completely reusable, thereby enabling experiments to be reconfigured in endless combinations and further developed for more advanced students and projects.
Each CTC 101 kit includes enough electronic components for a class of 24 students and a teacher. It includes: six Genuino 101 programmable microcontroller boards; six Arduino Education Shields; a set of sensors and actuators; component modules; breadboards; a wide selection of electronic components, connectors and wires; plus other elements such as servo motors, USB cable, wheels and bearings, batteries and power modules.