"Nocebo Effect" explains side effects when switching medicines
In the last three decades, countless blockbuster prescription medications for a host of chronic ailments have become available as generics. Currently, about 56% of prescriptions in South Africa are now for generics (IMS, March 2017).
This has shaved hundreds of billions of rands from the nation's rising healthcare costs and has undoubtedly saved countless of lives by allowing more people to afford the medication they need.
Still, some people believe that more affordable medication can't be as good as the brand name equivalents and fear that switching to a generic is risky.
Several studies found that generic substitution may be associated with a powerful phenomenon known as the nocebo effect where patients are so convinced that a medication disagrees with them that they start experiencing reduced efficacy and have imagined side effects. This possibly explains why switching from a brand-name medication to a generic version may cause people to report more side effects, even though both medications are chemically identical.
Mariska van Aswegen, spokesperson of leading SA generics firm, Pharma Dynamics says both the nocebo and placebo effects suggest the power of the mind, but should not be confused with one another.
"In placebo, our expectation of feeling better can lead to real physiological changes in our bodies, whilst patients who read about the negative side effects of a certain medication may be primed to notice these symptoms in their own bodies, described as the nocebo effect."
A study conducted by the American Psychosomatic Society examined the effect that an apparent change in medication had on participants. Sixty-two university students participated in the mock study that tested the effectiveness of a supposedly "new" drug used to treat pre-exam anxiety. During the initial test, patients were told that they were being given the "brand name" drug, which was then supposedly switched to the "generic" version during the 2nd round of tests. Incredibly, researchers found that patients who thought they were being given the "generic" treatment reported more side effects along with a reduction in efficacy compared to when they took the "brand name" medication, even though all tablets were placebos.
"Once a brand-name product comes off patent, a generic medicine manufacturer must ensure that the medication they are producing contains the same active ingredient(s) as the brand-name product, in the same dosage form, at the same dose or concentration and for the same route of administration.
"It also has to prove that it is as stable and pure as the original by meeting certain pharmacokinetic parameters in the body, for example, dissolving at the same rate and extent as that of the brand-name medication."
Van Aswegen goes on to explain that patients who are anxious or stressed are more likely to suffer from the nocebo effect, especially when asked about the adverse effects of a medication. "They can even be triggered by the manner and behaviour of the doctor prescribing the treatment," she says.
Generic medication is however just as safe and effective as their brand-name equivalents, and can save you up to 80% on your medication bill. To find out if there is a generic equivalent for the brand-name medication you are taking, ask your doctor or pharmacist for their recommendations
The Real Reason You're Gaining Weight As You Get Older and how to prevent it.
Many of us have experienced it firsthand: As the years go by, the pounds become more difficult to keep off. But have you ever wondered exactly why we experience weight gain as we age? Hint: Your eating habits actually aren't to blame.
There are a variety of reasons, explains Dr. Caroline Apovian, the Director of the Nutrition and Weight Management Center at the Boston Medical Center, professor at the Boston University School of Medicine, and the vice-president of The Obesity Society. A change in hormones, a more sedentary lifestyle, and an increase in stress and decrease in sleep due to added responsibilities are just a few.
"But a major reason for middle aged weight gain is the natural muscle loss we all experience," Dr. Apovian, the author of The Age-Defying Diet and The Overnight Diet: The Proven Plan for Fast, Permanent Weight Loss, says. "The amount of lean muscle mass we have is the primary determinant of metabolic rate. In other words, the more muscle mass we have, the more calories we will burn. Our muscle mass naturally begins to decline around age 30, and that process, called sarcopenia, accelerates around age 40. Unless something is done to actively protect and build up that lean muscle mass, our bodies will require fewer calories, our metabolisms will slow, and the lost muscle will be replaced by fat."
So, what can you do to prevent sarcopenia? Dr. Apovian offers three tips:

"Exercise with weights at least twice per week, building up in both weight and intensity as you progress," she says.
"Eat a diet rich in lean protein sources, including protein smoothies."
"Get plenty of sleep," Dr. Apovian concludes. "Amongst other health benefits, this gives the body time to repair and rebuild the muscles."
Race Recovery Tips with Caroline Wöstmann
Powerade's 'Power to Beat Your Best' aims to provide athletes with the tools to achieve a personal best time and will be working with a number of South Africa's foremost running, cycling and training experts to challenge athletes to beat their best in 2017.
Multiple Two Oceans Marathon and Comrades Marathon champion Caroline Wöstmann shares her tips on race recovery:
Like all things in life, finding the balance between training and recovery is incredibly important for a runner. When you lose that balance, you often end up injured. You will often find yourself looking at your training load and thinking "well, it is the same as it was last year, so I should manage it again". But you do not take into account what is going on in the rest of your life and the effect that has on your body and you forget about rest and recovery. Training is only part of the formula.
If you are having a stressful week, rather back off on training – do less mileage or no high intensity speed work because your body can only deal with so much. Physical training is physical stress – if you have emotional stress as well, your body will not recover properly. If you are struggling to fall asleep at night or are waking up during the night, it is a sign you have too much stress. Listen to your body.
The scope of your recovery depends on how much your training load is. You do not have to do as intensive recovery if you are not training as intensely. Making sure you get enough sleep is important. If you are training 200km a week, you should ideally have a nap during the day, after getting a solid 8 hours at night. I take a 1-hour nap in the day between my morning and evening sessions.
The second most important thing after sleep, is nutrition. If you are expending huge amounts of energy and missing a meal, your body does not have anything to rebuild with. You need to replace what you are expending, being careful not to eat too much, which can mean you put on weight. I find it is important that I eat something immediately after my session – ideally within 15-45 minutes.
In an ideal world, you will be able to take some time off work to focus on training and recovery. If you have big goals, taking a couple of weeks off after your heaviest training load means you will have more time to recover – and the time away should lower all the other stresses in your life, too.
Having an ice bath after a quality session really helps recovery, but I would only recommend doing that after a hard race or a long run, because it is not fun for anyone. It is only for when you are pushing your body to extremes. The optimal time seems to be immersing yourself for 10 minutes, at 8-12 degrees. Sports massage works well too – a 30-60 min massage every week loosens up the muscles.
Tapering is important to the recovery process too. Once you've done all the training, tapering reduces the load and gives the body more time to recover – and recovery makes you stronger.
For more information on 'Power to Beat Your Best' visit www.powerade.co.za , the official hydration partner of the Old Mutual Two Oceans Marathon and the Cape Town Cycle Tour.
Benefits of drinking a glass of water first thing in the morning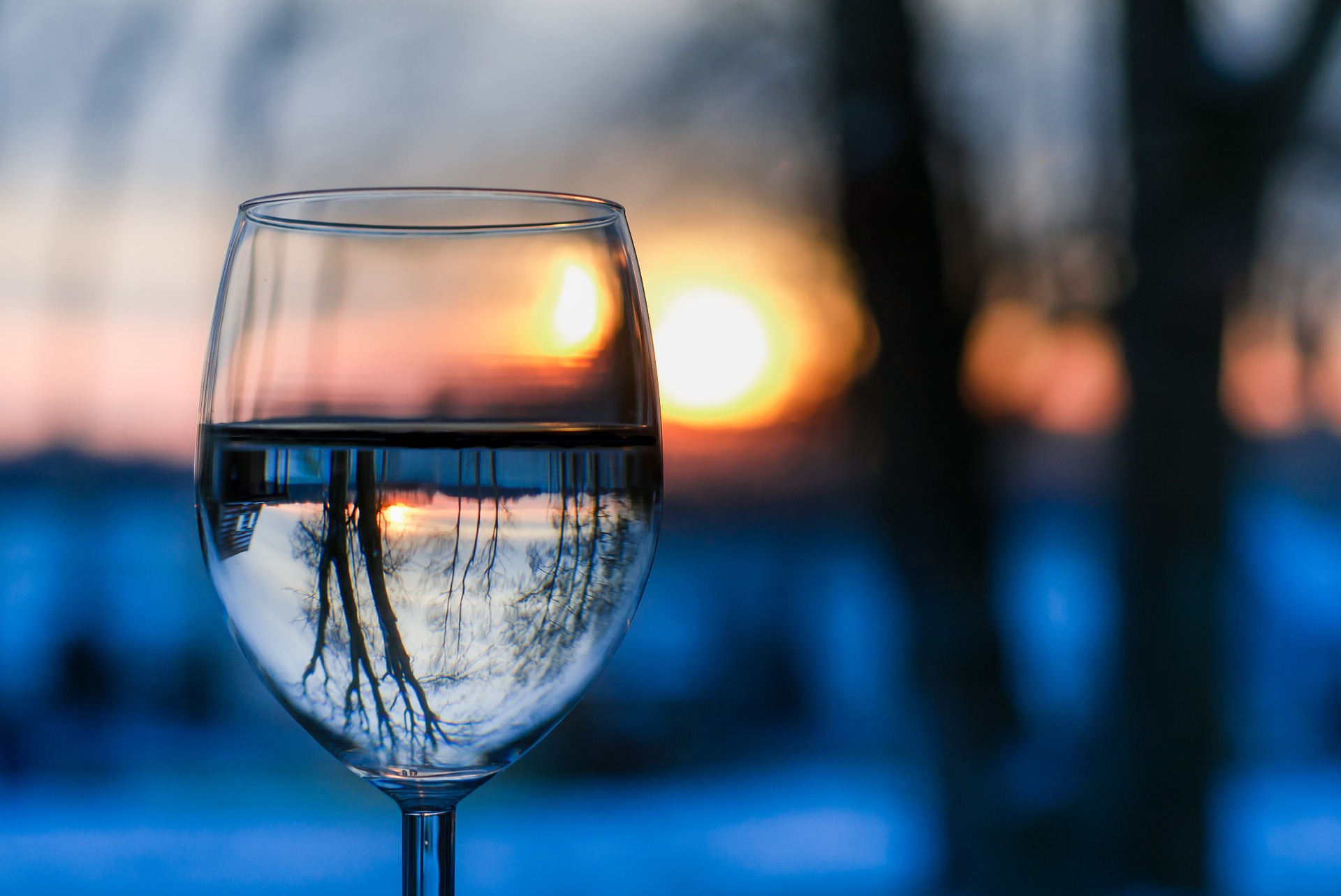 Your normal a.m. routine goes something like this: Wake up, check Instagram, make a beeline to your coffee machine. But starting your day with a glass of water instead actually has tons of good-for-you health benefits. (Don't worry, you can still get your caffeine fix immediately after.)

1. It Can Improve Your Metabolism
Drinking water (approximately 20 ounces) can increase your metabolic rate by 30 percent, according to a study in the Journal of Clinical Endocrinology and Metabolism. Having a glass on an empty stomach helps put your body on a path toward more efficient digestion the moment you start your day.
2. It Can Help Alleviate Heartburn and Indigestion
When you sip a glass first thing in the morning, it cleanses any food acids from your esophagus that worked their way upward while you slept. (It also helps flush acids off your teeth.)
3. It Can Prevent Kidney Stones
Drinking water first thing is key to diluting the substances in your urine that can cause kidney stones to form. But remember: Your water intake should amount to at least a half gallon a day to really ward them off, experts say. (Adding a slice of lemon—rich in citric acid—also helps, FYI.)
4. It Can Stop a Headache in Its Tracks
Dehydration is one of the leading causes of that throbbing pain in your skull. Think of a glass of water first thing in the morning as a measure that helps prevent a headache from developing. (Just be sure you keep sipping throughout the day.)
5. It Helps Flush Toxins from the Body
It's all about keeping your small intestine hydrated and your body's water balance in check. Your gastric emptying rate (i.e., how much you pee) is accelerated by how much water you consume. The more you pee, the more toxins you flush out. Simple as that.
6. It Keeps Things Moving, Too
Yep, a glass of water on an empty stomach also helps regulate your digestion (ahem, your bowel movements) so you get it out of the way first thing.
7. It Can Keep You from Getting Sick
To dodge a cold or the flu, you need to keep your lymphatic system—a vital part of your immune system—hydrated. A glass of water in the morning will help ward off congestion and ensure proper (and efficient) drainage.
---