Reasons to Save or Invest in your Future.
The rand is not doing great, our favourite friend on the rise sin tax is not helping much and of course we need sugar tax to stay healthy and fight obesity in the opulent parts of South Africa before it spreads to the poorer parts of the country.
No matter how you look at it, there's something for everyone to complain about and not that much to be ecstatic about. Pick yours!
The increasing interest rates, price of electricity and food costs are enough to bankrupt a newly graduate with no form of savings to tap in. The sad reality is, that's the majority of this class of person. At the beginning of every year, numerous entry-level jobs are filled with new graduates with little or no backup plan; just a new qualification and a desperate need for employment to kick-start their prosperous futures.
It is not long after starting their first jobs when they realise, that this way of life, might just be harder than they thought. New income earners also have many "social needs" to satisfy, so that they can be or form part of the young, successful and educated generation of the republic. This is their future.
The need for a reliable set of wheels, which is justifiable for many since various occupations require travelling; a convenient and safe place to live; work-appropriate outfits and a social life with like-minded individuals all make up this natural phenomena.
Unfortunately, all the above must-have "social needs" come with very attractive price-tags and soon after accumulating one or all of these, young people enter into the adult world of debt. Simple and easy, or so it seems. This leads to bad credit ratings among the youth when faced with the simplest of financial difficulties and regular payments cannot be made to cover everything they have on credit and soon they are listed on all the credit bureaus. If no financial education is gained at this point, young people will easily find themselves in the dark world of blacklisted adults – and it's tough to get out of this hole.
Once you have more debt than you can afford, you are nearing serious financial trouble. Pay-up whatever you can and close accounts which do not make financial sense and at the same time speak to your creditors and explain what you are doing and enlist their help. If you can afford to buy a new dress monthly using cash, or even every second month, there is no reason to have a clothing account that lures you into taking more clothing on credit each month. More than what you need. As you free up your budget, set aside as much as you can to deposit into a tax free savings accounts. This is where you start.
All the investment returns earned in these accounts are completely tax-free. The National Treasury released draft regulations governing tax free savings account transfers stating that from 1 November 2016, investors will be able to request a transfer of amounts within a tax free savings account without incurring a reduction of their annual and lifetime limits. Investors will also be able to transfer existing savings from one product provider to another during the life of a tax free savings account – maximum R500 000.
Another option to consider is investing your hard earned money into funds known as unit trusts. Unit trusts offer you exposure to a range of assets like shares, bonds and property which are selected and managed by investment professionals. The fund is divided into equal units, hence "unit" trusts and as an investor you own a number of units in each fund. The price of these units depends on the value of all investments within a fund.
Saving for your future should start today. By putting away little at a time, each month you can be one of the happy young adults that banks are more than willing to grant a home loan to albeit stringent requirements need to be met and thereby enabling you to achieve more in your life; when many are faced with difficult financial situations.
Small savings can go a long way this year
You don't have to put away thousands to see the benefit of savings. In fact, starting small will not only give you the confidence that saving is possible, but will also help with your finances in the long run. 
"Starting a new savings habit this year will probably be the best financial decision you can make," says Ryan Prozesky, CEO of Value Banking Solutions at FNB.
Herewith a few tips to get started.
Find a suitable account
Now that you have decided to save, you need an account that is best suited to your new savings habit. This needs to be separate to your bank account so that you aren't tempted to spend your savings.
"The trick is to make the bit of money you are saving work the hardest for you," says Prozesky. "This means it must be easy to manage and earn interest on any amount that you put away."
For example, FNB's Savings Pocket, is automatically linked to FNB's Easy and Gold accounts. Transfers into and out of the Savings Pocket account are free and the account offers an attractive interest rate of 5.5%, which is earned from as little as R1 of your savings. There is no notice period to access the funds and also no monthly fee charged.
"Have a look at what your bank has to offer," says Prozesky. "You shouldn't have the excuse that you 'don't have anywhere to put your money'."
Create a goal
Now that you have an account that will work for you, you need to choose a savings goal.
"If you are a student, starting out in the job market, or have just never put any money away, choose an amount that is manageable," says Prozesky. "This can be R50 a month to a couple of hundred, the important factor is to pick an amount and stick to it."
Setting up a monthly scheduled transfer into this account is a great way to make sure that you "pay yourself first" and ensure that you are sticking to your committed monthly savings amount.
Find ways to save
What is great about saving small is that you don't have to commit to unreasonable lifestyle changes, such as never going out again.
"By choosing to stay in once or twice in the month could save you over R100," says Prozesky. "This means you can still have fun while staying committed saving."
There are plenty of other ways to save, such as catching a lift a few times a month with a friend or car-pool to save on petrol or travel costs; or compare brands of items you use regularly and choose a cheaper one.
FNB offers an innovative way to help customers to save through 'Bank Your Change, which once activated, automatically rounds up small amounts each time a customer swipes his or her card. The change is then transferred and stored in the Savings Pocket.
"The power of small saving is really seen here, where on average  1.4  million customers have managed to save an average of R74 million by rounding up their change," says Prozesky.
This equates to an average of R51 Bank Your Change savings per month per customer transferred into their Linked Savings Pocket.
Create money for savings
"Don't assume that you have to give up something in order to save," says Prozesky. "You can also make additional cash to save, such as going through your old stuff and selling anything you don't need, taking on an odd job a couple times in the month, or even small money makers such as baking goods and selling them at work."
Understanding the bigger picture
Understanding how small savings benefit you in the long term, will keep you motivated.
For example, if you put away R200 a month for 12 months in an FNB Savings Pocket with an interest rate of 5.5% you will have R2471 at the the beginning of 2018.
If you put the full amount above into your credit or store card and where you are paying for example, 20% interest, you will save yourself just under R500 in interest. The trick is to keep on saving and your small savings will reap big rewards.
"Saving small is a great way to create good financial habits and see real benefits," concludes Prozesky.
Will new liquor laws stifle the economy?
31 October 2016 was the deadline for comment submissions on the proposed amendments to the Liquor Act 59 of 2003. The amendments, proposed by the Department of Trade and Industry are well-intentioned, but they need to be more balanced to preserve an industry vital to the economy.
The changes, as depicted in Government Gazette 40319 of 30 September 2016, are designed primarily to bring unregulated liquor trade under control, curb the growing socioeconomic effects of alcohol abuse, uphold empowerment requirements, and build capacity for enforcing compliance.
First, its proposed that excise duties on alcohol be increased. Many consumers are price sensitive so by making liquor more expensive, the government hopes to dissuade excessive consumption.
However, because of their dependency, alcoholics and alcohol abusers are not as price sensitive and will always find a way to obtain liquor. They'll either sacrifice essentials or deal through the black market. It's more likely then that the casual drinker will be the one cutting back and this would result in  losses for the industry. Education and access to intervention is what's needed. In the National Treasury discussion document issued May 2014, it is expressed that "social problems arising from excessive alcohol consumption might be exacerbated if sharp increases in excise duty result in some drinkers turning to unsafe illicit products and potentially harmful home brews". "Alcohol tax increases may also give rise to unintended shifts in consumer behaviour … that could undermine government's health objectives. The effectiveness of alcohol tax policy depends on the extent to which alcohol taxation discourages excessive alcohol consumption and its impact on the economy and illicit trade."
Further, the proposed legislation defines where liquor may be sold. The DTI must be commended for setting the distance of outlets beyond 500 metres from schools, rehab centres and other sensitive locations.
Disallowing distribution at petrol stations, and premises near petrol stations or public transport stops, also limit convenient access.
But one has to question the validity of  prohibiting the sale of wine in grocery stores, as wine sales is unlikely to be a significant contributor to abuse, as beer and spirits is generally the major contributors. It is unlikely that a consumer intending to abuse alcohol will opt for a bottle of wine costing far more than beer or some spirits.. Yes, it does take alcohol away from the public eye and makes it less convenient to obtain. But this is a public that contributes to liquor revenues generally through sensible consumption, not abusers who drink with abandon.
Let's not forget that this bustling industry is a significant player in the country's economy. According to  the National Treasury report, the liquor sector contributed an estimated R73 billion for fiscal year 2009/2010, or 2.9% of South Africa's GDP. The same report indicates that it sustains an estimated 522,000 employment opportunities. These values are even greater today. This equates to massive tax revenues for government and a meaningful contribution towards funding budgetary goals and employment, not to mention the export of our wines and other alcohol products.
It's true that numerous reports have revealed a correlation between drinking and violent crime, traffic accidents, domestic violence and other social problems. But to what degree they are mitigated by reducing alcohol consumption and which communities benefit from across-the-board restrictions varies from study to study.
By no means is the suggestion being made that social instability or the loss of life be ignored in favour of revenues. But is clamping down on an industry that does far more good the best way to address the problem?
Surely a better solution is to bolster programmes that educate the public on good drinking habits and the dangers of abuse, and offer support to those in need of rehabilitation. Such programmes should target the abuser's reasons for drinking excessively rather than the act itself.
Of greater merit are the amendments designed to bring under control the illicit production and distribution of liquor.
Persons from other fields will be designated as inspectors acting on behalf of the National Liquor Regulator. These include police officers, traffic officers, health and safety inspectors, medical inspectors, and others. Although they'll need training as prescribed by the Minister, they're in a prime position to carry out checks during the course of their duties. In this way, the law hopes to build the required capacity for enforcement.
With these resources, unlicensed outlets can be identified and brought to book. Such businesses not only fuel abuse by selling to already drunk or under age customers for the sake of profit, but also contribute nothing in the way of excise.
The liquor they sell often comes from legitimate vendors. Under the proposed amendments, greater requirements on suppliers to ensure they are selling to licensed traders or they will be held equally accountable for claims resulting from liquor-related incidents.
The proposed amendments will also introduce restrictions with regards advertising and promotions.
The proposed amendments also suggest an increase of the legal drinking age from 18 to 21. We regard a person on his 18th birthday as an adult that can drive a vehicle, vote, enter into contracts, get married, and even get a firearm license, but can't purchase or consume alcohol. This proposal is unlikely to succeed, and more likely to force 18 to 21 years olds to seek alcohol in illegal manners.
In conclusion, the intention of the law is good and much of it seems beneficial. But overall, it puts a vital economic contributor in danger as well as the many workers who depend on it for their daily bread.
As lawmakers, the DTI should closely monitor the efficacy of this new legislation, and should adapt their approach to solve these very real problems while considering the knock-on effects to national concerns.
Protecting your finances in a no-growth economy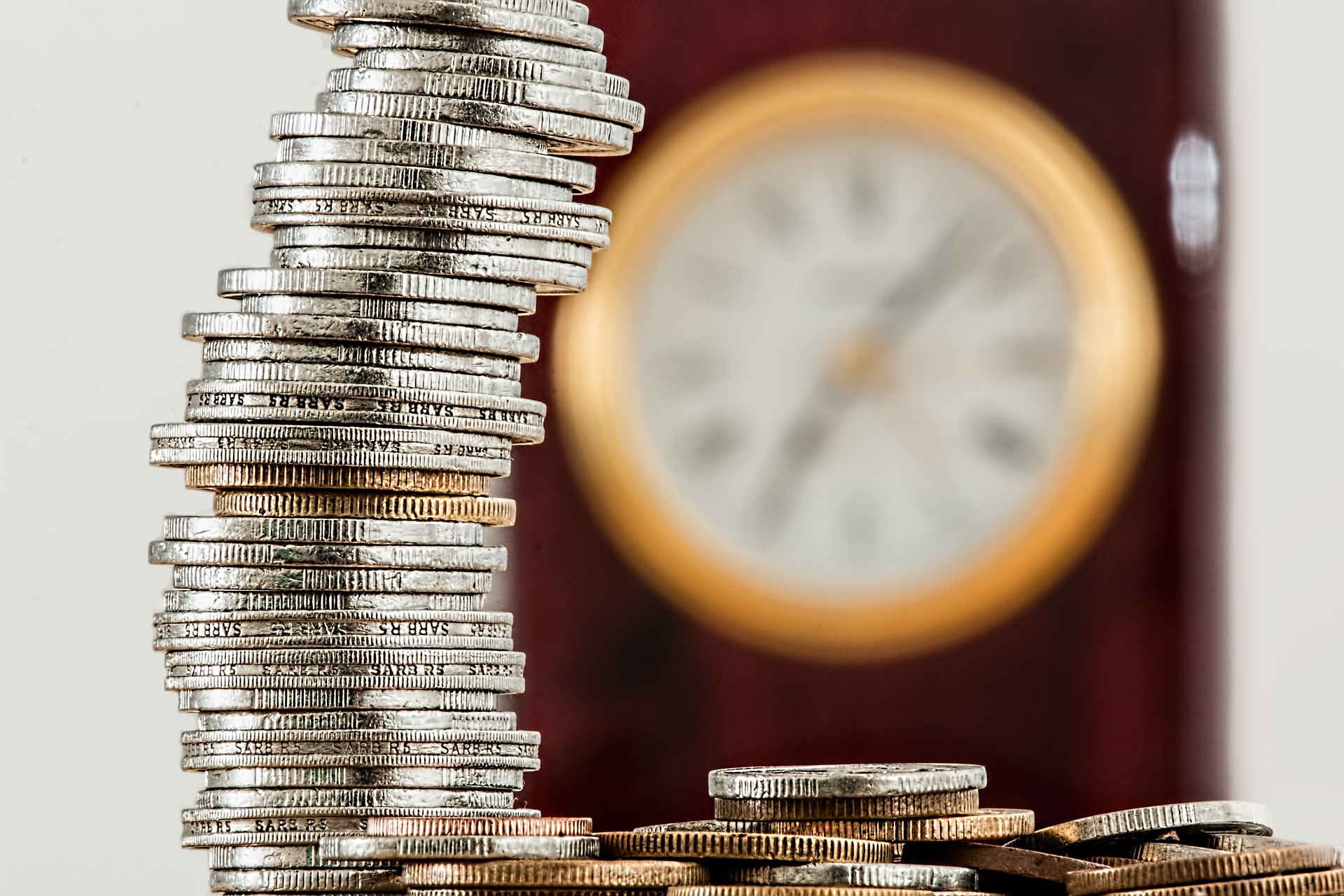 With the economy now expected to show zero growth this year and the threat of a junk status rating on the horizon, times are tough for the average consumer in South Africa and many households are taking strain. 
So what can be done to ensure that you can hang on to your existing home – or perhaps even become a homeowner for the first time? 
"Now is the time to go through all your bank and card statements, monthly bills and payment records to find out exactly where you stand financially and what options you have," says Shaun Rademeyer, CEO of BetterLife Home Loans, SA's largest mortgage originator."
"This is not the time to avoid the issue if you have too much debt and too little income. You need to look at your situation honestly and urgently take whatever action is necessary to improve it."
To get rid of debt, he says, consumers should start by eliminating any further credit card spending and reducing the outstanding balances as fast as possible. "Credit card debt usually carries the highest interest rate and compounds faster than anything else, so our advice is always to use credit cards only for absolute emergencies, to avoid carrying them around so they can't be used for impulse buys, and to use any spare cash you have to first pay off existing credit card debt.
---
---
"Next on your list to pay off should be any personal loans you have, after which you should systematically address any store card balances and any car loans to get rid of them as soon as possible. 
"You might also want to consider whether it is worth switching from high-cost debt to lower-cost debt by consolidating all outstanding amounts into your home loan. But remember, you will then be increasing the risk of losing your home if you can't afford the bigger loan instalment each month, and you will still need the discipline to stop incurring new debt."
Alternatively, says Rademeyer, if you are managing to cope with your debt but are finding it really difficult to save, you should make it a habit to pay cash or by debit card only for regular purchases such as groceries, as this will help you keep more accurate track of what you are actually spending and stick to your budget." 
Other strategies for making sure you have more money than month include using public transport as far as possible or car-pooling to work, moving to cheaper accommodation if you are renting, eating and entertaining at home instead of in restaurants and malls, watching your water, electricity and cellphone usage, and even making a resolution to buy nothing new at all except food and basic necessities until you have reached your savings goal.
And speaking of goals, he says, it is always easier to save if you have a specific purpose for doing so – such as a special holiday at the end of the year, perhaps, or being able to take time off to study, or the deposit on a home of your own.
"Saving for better times, rather than the proverbial 'rainy day', is more likely to give you the incentive to save every day – and the results can be quite dramatic. Just R10 a day, for example and you will have more than R3500 after-tax in your savings jar at the end of the year."