Sevenwholesale: Street Fashion Meets Style
Today, fashion has evolved so much to include a variety of styles that would cater to every single individual—including the most critical and discriminating fashionista. Whether chic, classy or vintage classic, the world of fashion has it all. Recently, however, there has been a surge in the popularity of the urban street fashion which most fashion bloggers and the youth seem to vastly prefer. This would make sense as with the modern millennial leading a hectic lifestyle, fashion is one aspect in their lives they can truly let loose without so much of the fuss in dressing up.
Street fashion, a predominant style found in major urban centers and city hubs, is a manner of dressing that has found its grassroots in grunge fashion and not, as many may have thought, from the studios. Back in the day, it could be rather hard to find an appropriate garb that would exemplify urban street fashion, but with the developments of modern technology today, that has been made much easier. With the convenience of online shopping, individuals with a taste for urban street apparel can satisfy their fashion fancies at Sevenwholesale where there is an array of clothing apparel definitive of street fashion and a multitude of fashion accessories to complement the same.
In Sevenwholesale, making a fashion statement is not all that hard as the website caters to an assorted selection of caps, high-cut sneakers, statement tees and loud accessories that would be suitable for any urban street fashion enthusiast. Their website www.sevenwholesale.com plays hosts to a range of traditional urban lifestyle and for business-minded individuals looking to commence a clothing business venture in reselling clothes, Sevenwholesale offers wholesale options as well. And if you are too busy to make time for shopping, the website makes sure you do not get left out and still have your fair share of urban style. For individuals who are perpetually on the go with hardly any time to shop, Sevenwholesale's website allows busy shoppers to have the convenience of shopping online.
And for fashionistas new to the urban street fashion scene, there is a whole section dedicated to write-ups, articles, and blogs that will not only aid you in the travails of exemplifying an individual with a taste for urban street fashion but assist you with any fashion concern or needs regardless of style and make.
My Little Black Dress (LBD).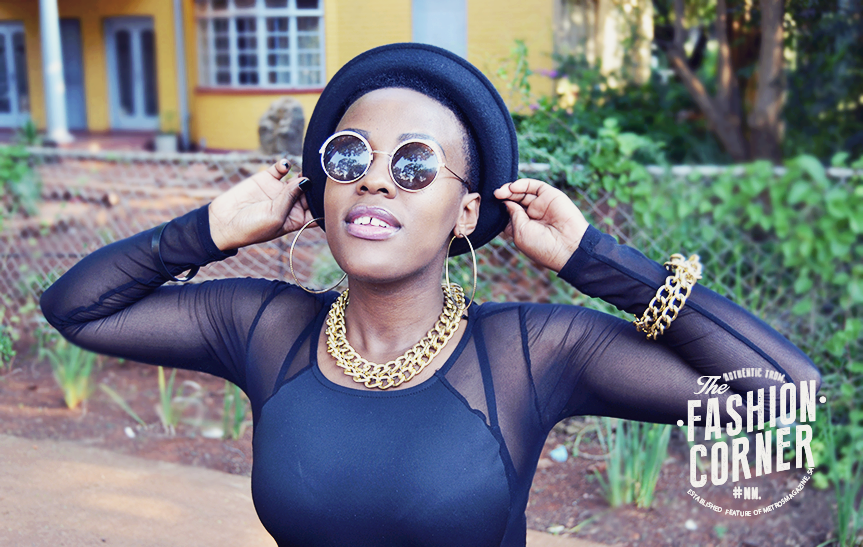 The elegance in every woman's wardrobe is the little black dress. Like diamonds, it's every woman's best friend. The LBD represents power, maturity, elegance, class and a touch of sexiness.
I mean, who said you can't look classy and sexy at the same time??? What I love about this dress is how comfortable it fits me, it doesn't expose too much cleavage, and its not too short nor too long. The hemline hits just below the knee, which I really think is perfect for date nights, business meetings or interviews. The quality and feel of the dress material is amazing, its figure-flattering and figure-hugging, just how I like my dresses.
I'm all about glam so naturally I chose an hourglass shape because that's who I am. You don't wanna look too dark during the day on your way to work, a meeting or to an interview, so to bridge the gap between light and dark, a pairing of bright colors are a go.
A colorful blazer and accessories with bright pops of color will do during the day. And as for date night, you don't wanna pop up too much, so its best if those bright colors are left at home. This dress is elegant on it's own, so a nice pair of heels with silver or gold earings, and a simple necklace will definitely finish off the look.
I call this LBD, the perfect hybrid that every woman should own. Be classy and everything will fall into place… "Simplicity and class is the keynote of all true elegance" – Coco Chanel. Hugs and kisses!
The Classic Black and White.

I love this black and white outfit, it looks classic, modern and yet still upholds the smart casual look. It has the simplictic feel to it. I love the Ying Yang colors, there's no doubt about that and everytime I go shopping it's like all I see is black and white everything, everywhere hahaha 😉 .
This look is so easy to wear anytime of day, that's why it didn't even take me more than 15 minutes to put it together. AW the saying goes "Less is more". I have recently fallen in love with this white shirt and it's basically my favorite item of clothing in my closet right now. I had to pair the shirt with a pair of black jeggings of course. I just love how they fit me and how they make me feel like I can conquer the world just by wearing them and that's how awesomely fabulous they are.
And of course you can never go wrong with nice elegant black ankle boots. But my favorite  part part about this outfit is definitely combining a black KIMONO into the look just to give it a nice enhancement and probably because KIMONOS are trending this season and I believe everybody should own one.This look was the easiest, effortless look I had to put together, what bliss.
"There's no how-to road map to style, its about self-expression and above all ATTITUDE". Remember to be bold and beautiful but sometimes simplicity works like magic… Hugs and kisses.
Love for shorts , there is a first for Everything
"Love clothes there's no doubt about that, but there's always that 1 item of clothing that I never really thought I'd actually pull off and thats "short pants" for me, I've never been a fan. Whenever I went shopping,  I never invested those few seconds of my time  to actually look at them so instead I just passed.
" Yip, it was love at first sight"
But then I saw these #HighWaistShorts and it was love at first sight, I knew I had to have them. I played with a couple of looks in my head and this was my favorite. Its fresh, its funky and I had fun putting it together, I loved how I incorporated pantyhose into the whole look.
And I wasn't too sure if #TheBoyFriendShirt would work on this look but it did and I love it. To finish off the look i wore a bowler hat because it looks cute and i love it.
Fashion is about taking risks, going wild and it basically gives us that platform to express ourselves in a creative way through what we wear.