Small Business Indaba to focus on manufacturing sector
SMMEs are a driving force in South Africa's social and economic transition and have attracted increasing attention because of their labour-absorptive capacity and potential to grow and stimulate the economy.
More than a third of young South Africans in the labour force are unemployed. This statistic creates a significant gap that can be filled by the development of small business professionals and entrepreneurs in the manufacturing sector. SMMEs are reported to resolve the persistent problems of insufficient employment growth while being highly efficient in flexibly serving increasingly segmented consumer markets.
Understanding the small manufacturer's point of view on manufacturing issues requires an understanding of the markets for their products, along with many common issues of interest to small manufacturers that need to be addressed. The Small Business Indaba provides a platform for SMME's to connect with the big players in South Africa's manufacturing industries as well as an opportunity to learn how to grow and manage their businesses.
Leveraging on the success and partnership of the National Manufacturing Indaba, the Small Business Indaba – complete with nationally recognised manufacturing experts, government policymakers and innovators – provides the small business owner with informative keynotes, interactive panels, one-on-one brainstorming and hands-on networking – everything that the manufacturing entrepreneur needs to address their changing business landscapes.
The Small Business Indaba will take place on the 26th June 2017 at Emperors Palace, Ekurhuleni alongside the Manufacturing Indaba with the main objective being to provide manufacturing entrepreneurs and SMMEs with the tools, networking opportunities and an unparalleled platform to establish their businesses for success and grow their manufacturing operations to the next level of innovation and job creation.
Winners at the African Utility Week Industry Awards
"I know the energy revolution is powering up and ready to take off"
Sierra Leone's Kandeh Yumkella of the Sustainable Energy For All Initiative, Johannesburg's City Power, George Airport and Akon Lighting are just some of the exciting and pioneering power and water professionals, utilities and projects that were winners in this year's African Utility Week Industry Awards. Uganda's NWSC won the coveted water utility of the year award for the second year in a row.
The winners of these prestigious industry awards in 11 different categories were announced at the gala dinner that took place on Wednesday evening, 18 May, during the annual African Utility Week and Clean Power Africa at the CTICC in Cape Town. More than 5000 power and water professionals gathered in Cape Town for the event.
Mr Kandeh Yumkella, UN Under-Secretary-General and Former Special Representative of the Secretary-General and CEO, Sustainable Energy for All (SE4All), won the Lifetime Achievement Award. He was also an inspired keynote speaker on the opening day of African Utility Week on Tuesday. On receiving his award Mr Yumkella said: "I know the energy revolution is powering up and ready to take off. We saw again this week that we have the technology and the innovation. Sometimes we are too suspicious of each other, we should embrace energy trade with each other".
City Power = Utility of the Year
City Power won the award for Power Utility of the Year, particularly in recognition of the utility's flagship Solar Water Heating Programme in which approximately 70 000 low income households around Johannesburg were fitted with solar water geysers over a period of three years.
Says Sicelo Xulu, City Power Managing Director: "We are pleased that once again the diligent work that has been done by the City Power team has been recognized and acknowledged. This award is an affirmation of the hard work that has been done by the City Power team, and this accolade galvanizes us to work harder to provide our customers with the superior service they deserve."
The winners and finalists for the third annual African Utility Week Industry Awards are:
Category: Lifetime Achievement Award
Winner: Dr. Kandeh Yumkella, former United Nations Under-Secretary-General.
As Special Representative of the Secretary-General for Sustainable Energy for All and Chief Executive Officer of the initiative, he mobilized global action towards a sustainable energy future and was responsible for the planning and implementation of the initiative as well as engaging with the leadership of relevant stakeholders in government, businesses, academia and civil society at the highest level to advocate for and promote sustainable energy for all.
With over 25 years of international experience, Dr. Yumkella previously served as Director-General of United Nations Industrial Development Organization (UNIDO) for two four-year terms (2005-2013). Dr. Yumkella is co-Founder of the African Energy Leaders Group and is a Commissioner at the Energy Transitions Commission. A recipient of numerous international awards, he is a former Minister for Trade, Industry and State Enterprises of Sierra Leone.
Finalists:
– Akinwole Omoboriowo II, Chairman & CEO, Genesis Energy, Nigeria
– Albert Butare, CEO & Chairman, Africa Energy Services Group Ltd, Rwanda
– Anton Eberhard, Professor, Graduate School of Business, University of Cape Town, South Africa
– Elham Mahmood Ahmed Ibrahim, Commissioner for Infrastructure and Energy, African Union, Ethiopia
– Grania Rosette Rubomboras, Program Officer: Power Projects, Nile Basin Initiative NELSAP, Uganda
– Hamanth Kasan, General Manager: Scientific Services Water, Rand Water, South Africa
– Henry Paul Batchi Baldeh, Senior Vice President/Head: Power, Africa Finance Corporation, Nigeria
– Hindpal S. Jabbal, Former Chairman, Energy Regulatory Commission, Kenya
– Jacob Kow Mensah, Clean and Alternative Energy Researcher/Inventor, Sustainable Energy and Environment Project, Ghana
Category: Power Utility of the Year
Winner:  City Power, South Africa – In a flagship Solar Water Heating Programme approximately 70 000 low income households around Johannesburg were fitted with solar water geysers over a period of three years. This project generated 20 000 job opportunities and was one of the biggest projects of its kind in South Africa. The installation of smart meters has gone a long way in improving billing accuracy and enhancing City's revenue collection capabilities. Over 92 000 smart meters have been rolled out across Johannesburg, and the target is to deploy 250 000 meters by mid-2016.
Finalists:
– Ghana Grid Company Limited, Ghana
– KenGen, Kenya
– Kenya Power and Lighting Company Limited, Kenya
– Volta River Authority, Ghana
Category: Power Utility Executive of the Year
Winner:  Mr Albert Mugo, MD & CEO KenGen, Kenya – Mr Mugo has worked in the energy sector for over 30 years. In January 2014, he was appointed as the Managing Director and Chief Executive Officer of KenGen where he is currently leading a team of Executive Directors in the mandate of rapidly increasing electricity generation capacity that Kenya needs in order to achieve its 2030 Vision. In this position, he is executing a strategy of least cost power development options in order to provide reliable, safe and competitively priced energy to the nation.
Finalists:
– Phillip Dukashe, Project Director, Eskom, South Africa
– Selestino Babungi, MD & CEO, Umeme, Uganda
– William Amuna, CEO, GRIDCo, Ghana
Category: Water Utility of the Year
Winner: The National Water & Sewerage Corporation, Uganda – In 2015, the NWSC cemented its position as a key player in the water sector both on the local and international scene. They undertook transformational changes in its operational and geographical mandate, providing new and home grown solutions to water service provision challenges and highlighting its contribution towards the National Vision of transforming Uganda from a peasant to a self-sustaining economy.
Finalists:
– Moshi Urban Water and Sewerage Authority, Tanzania
– Nairobi City Water and Sewerage Company, Kenya
– Rand Water, South Africa
– Umgeni Water, South Africa
Category: Water Utility Executive of the Year
Winner: Engr. Philip Gichuki, the Managing Director of Nairobi City Water and Sewerage Company Ltd. The utility is the sole provider of water and sewerage services to the City of Nairobi with a population of about 3.8 million. He has over the years promoted the objective of the water sector in Kenya in improving access to water and sewerage services for all under a conducive environment for the consumers, communities, partners and staff working in the sector.
Finalists:
– David Onyango, Managing Director, Kisumu Water & Sewerage, Kenya
– Silver Mugisha, Managing Director, National Water & Sewerage Corporation, Uganda
Category: Clean Energy Project of the Year
Winner: The Akon Lighting Africa Initiative – the project is implementing an innovative solar-powered solution that is providing African villages with access to a clean and affordable source of electricity. Since launching, the group has operations in 15 nations, including Guinea Conakry, Senegal, Mali, Niger, Benin and Sierra Leone and is covering over 480 communities.
Finalists:
– ACWA Power, Solafrica Bokpoort Concentrated Solar Power Project, South Africa
– Mobisol, Off-grid solar system, Tanzania
– NVI Energy, "Pay as you use" Solar Project, Kenya
– Vuselela Energy, Eternity Power Thermal Harvesting™, South Africa
Category: Pioneer in Project Finance
Winner:  The Development Bank of Southern Africa – the DBSA has developed an innovative financing instrument to support local parties and communities to acquire equity stakes in companies. The success of the business model is that the local partners then are included in the overall financing package leading to an overall sustainable financing package. The model can be replicated and the DBSA has already replicated it in 17 projects with a capacity of 2100 MW and continues to be duplicated in other transactions.
"More than anything it is a testament to the hard work of the energy team and visionary leadership of the DBSA in addressing South Africa's energy challenge" said Lungile Mashele, Energy Specialist at DBSA, who received the award on behalf of the bank. She added: "the DBSA is responding to the call of Government to support the renewable projects and would also like to get involved in projects beyond South Africa's borders."
Finalists:
– African Development Bank
– Danida Business Finance
– FMO
– International Finance Corporation & Overseas Private Investment Corporation
Category: Community Development Project of the Year
Winner:  The Noble Water Solutions – The Noble Power Station is the only high volume, low-maintenance, portable solar-powered water treatment plant of its kind in the world. Each water station provides 500 people with 20 litres of safe drinking water every day for life."We have a huge problem in Africa and we have to recognise that" said Kevin Paxton, CEO of Noble Water Solutions, "a third of the continent, that is 300 million people, do not have access to safe drinking water. We cannot develop as a continent unless we solve this problem. Our invention goes some way to addressing this problem, but where there is no political will, it will not happen." This is Noble Water Solutions' tenth award for its work in the water sector.
Finalists:
– Akon Lighting Africa, various Countries
– Eco-fuel Africa Limited, Uganda
– Magiro Hydroelectric, Kenya
– Solar Sister, Uganda, Tanzania
Category: Future Leader Award
Winner:  Michael Njoroge, CEO, Multi-link Group Ltd, Kenya – Michael started the Multi-link Group Limited in April 2010 as a small company that focused on addressing the challenges of poor households by supplying clean cooking stoves and solar lanterns to help address the issue of Indoor air pollution and also help in environmental conservation and on the other hand develop grid connected clean energy projects. As an energy liaison for Greening Kenya Initiative Trust he has helped create energy forums in county levels, and assisted in training 600 green energy champions. Currently Multi-link is completing the development of the 3M 40MW grid connected solar project in Mai Mahiu, Nakuru County, Kenya. When it connects to the grid in 2017, the project will be the largest grid connected solar project in East and Central Africa.
Finalists:
– Chimaobi Daniel NNA, Research Officer 1, Energy Commission of Nigeria
– Jarrad Wright, Principal Researcher/Engineer, Council for Scientific and Industrial Research, South Africa
– Loda Dedekind, Associate: Power Generation, Aurecon, South Africa
– Lungile Mashele, Sector Specialist: Energy, Development Bank of Southern Africa, South Africa
– Siya Xuza, Founder and Managing Director, Galactic Energy Ventures, South Africa
– Werner van Antwerpen, Head: Utilities & Sustainability Growthpoint Properties, South Africa
Category: Power/Water Woman of the Year
Winner:  Phyllis Engefu Ombonyo, Director: Business Development, National Environment Trust Fund, Kenya
Finalists:
– Bertha Dlamini, Managing Director, EON Consulting, South Africa
– Grania Rosette Rubomboras, Program Officer: Power Projects, Nile Basin Initiative /NELSAP, Uganda
– Jasandra Nyker, Chief Executive Officer, BioTherm Energy, South Africa
– Rose Kaggwa, Director Business & Scientific Services, National Water and Sewerage Corporation, Uganda
– Rudo Angela Sanyanga, Africa Program Director, International Rivers, South Africa
– Tlaleng Moabi, Managing Director, Enzani Technologies, South Africa
Category: Energy/Water Efficiency Project of the Year
Winner: George Airport Solar Plant – owned and operated by Airports Company South Africa it has constructed and recently officially opened a Solar Photovoltaic Plant to meet about 41% of its energy demand. The Solar Powered Plant was built on 200 square meters of land and has 3,000 photovoltaic modules, 30 inverters and a substation and the plant's peak production is 750kW.
Finalists:
– Bayside Mall, Growthpoint Properties, South Africa
– CitiCall, Analog, South Africa
– Hotel Verde, South Africa
– King Shaka International Airport, Airports Company South Africa, South Africa
– Network Upgrade and Street Lighting Project, Kenya Power, Kenya
– Upper Grayston Block F, Tower Property Fund, South Africa
– V&A Waterfront Solar Farm, V&A Waterfront & Sustainable Power Solutions, South Africa
Innovation Hub Awards:
Fifteen SMEs, start-ups and young innovators were selected for the once-in-a-lifetime opportunity to be part of the African Utility Week's Innovation Hub and take their businesses to the next level.
The winner: PowerOptimal, a power demand management technology that is commercially proven in diverse installations such as hotels, office buildings, shopping malls and golf courses. The Innovation Hub finalists were: Aquaponic Farmer (Pty) Ltd; Bontle Ke Tlhago; D&C Technologies (Pty) Ltd; Ekasi Energy; Garth Middleton; GCX Africa; HeliosLite; Mobile4Energy; SAGIFON Technologies; SeeSaw; Solarus; Tiisetso Dev Solutions (Pty); Ltd/TDS Innovations; WHC; Upande.
Industry support
Once again the utility sector has responded well to what is now becoming a sought-after event on the African industry calendar and the lead sponsor for the gala dinner was Poweroad Africa. Other award sponsors were Accenture, Genesis Energy, Kampstrup, Lucy Electric, Steinmüller and Standard Bank. Mazars were the independent verification partners.
The 16th African Utility Week and Clean Power Africa conference and trade exhibition features 250 exhibitors, 250 speakers, a six stream strategic conference, a free-to-attend technical conference on the expo floor, three high-profile keynote sessions and technical site visits. The trade exhibition is free and showcases water and energy saving technologies and services for the industry and feature hands-on demonstrations and CPD-accredited technical workshops on the exhibition floor.
African Utility Week and Clean Power Africa are organised by Spintelligent, leading Cape Town-based trade exhibition and conference organiser, and the African office of Clarion Events Ltd, based in the UK. The event forms part of a global energy event series, including European Utility Week, Australian Utility Week, Asian Utility Week and Latin American Utility Week. Other African flagship events in Spintelligent's power portfolio are East African Power Industry Convention (EAPIC), West African Power Industry Convention (WAPIC), iPAD Rwanda Power & Mining Investment Forum and iPAD Cameroon Energy & Infrastructure Forum.
Awarded South African stars at #MAMA2015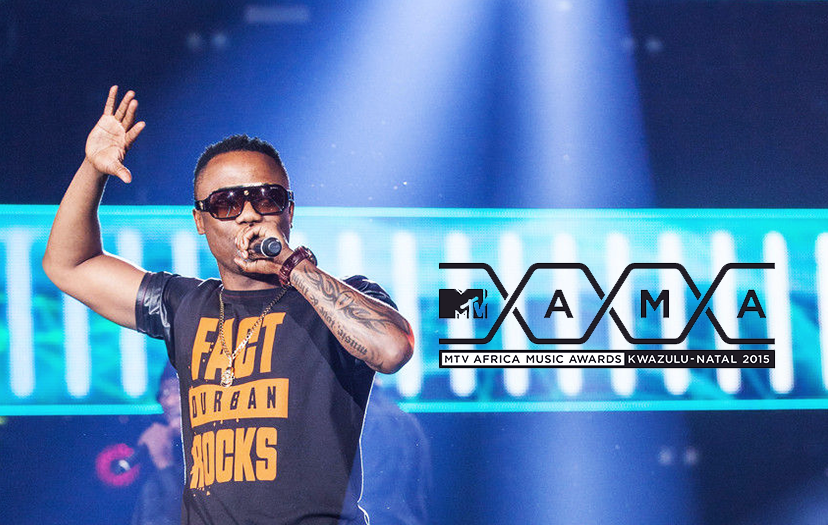 The fifth uplifting edition of the MTV Africa Music Awards KwaZulu-Natal was a huge success in the list of Awards from the continent. Saluting and championing African music, MTV Africa Music Awards debuts in Durban for a Second time.
Nominated Artists from around the African continent came together to celebrate and be celebrated at the #MAMA2015 Award event. MAMA is a definitive annual celebration of African talent, recognizing and rewarding musicians and achievers who have made the most impact on African youth culture over the last 12 months.
Durban ICC was packed with celebrities and fans, a very nervous and excited list of artists came out in their flashy and others in their not so creative wears. It was certain South Africa would win some awards, but for the first time it was a very hard number to pick, as the categories had strong contenders.
The electrified event staged performances that moved the crowd and kept social networks ablaze, from Stunning collaborations between artists of different genres saw NE-YO take to the stage with Seyi Shay, 2Face collaborating with Bucie, Sauti Sol pairing up with Yemi Alade and Patoranking swapping beats with K.O.
The show ended on a high with a jubilant medley mash-up by Artist of the Decade winners P-Square, featuring hit tracks "Personally", "Chop My Money", "Alingo" and "Shekini". Other performers included DJ Fisherman, NaakmusiQ, DJ Tira, Anselmo Ralph, Danger from Big Nuz, Duncan, Burna Boy, Stonebwoy, Da LES, Diamond, Flavour, Toofan, D'Banj, Davido, Uhuru, Black Motion and Cassper Nyovest.
South African stars at #MAMA2015 from different categories:
Cassper Nyovest nabbed the Best Hip Hop award 
South Africa also got featured in some shared Awards, that still amplified the efforts of leaders and creatives:
Best Collaboration: AKA, Burna Boy, Da LES & JR: "All Eyes On Me" (SA/Nigeria)
Saran Kaba Jones andS'Bu Mavundla shared equal honours for the MTV Base Leadership award.
Commenting after the show, Alex Okosi, Senior Vice President & Managing Director, Viacom International Media Networks (VIMN) Africa, said: "Africa is a continent of the now and the future; tonight was testament to that. MAMA 2015 represented and reflected the abundant amount of creativity and passion this continent breeds."
The MAMA 2015 coincided with the nationwide celebration of the late Nelson Mandela's birthday, a fact that was touched on by artists in the show.
Walking the red carpet at the awards were nominees Bonang Matheba, Chameleone, Dreamteam, HHP, Riky Rick, Samini, OC Ukeje, Bebe Cool, Mpumi, Jovi, Uhuru and Vanessa Mdee.
67 Blankets makes it onto Guinness World Records.
In December 2013, Zelda la Grange, Nelson Mandela's trusted assistant, presented philanthropist and 'Arts Angel', Carolyn Steyn, with a challenge: knit, sew or crochet 67 blankets! These blankets would then be distributed to those in need on Nelson Mandela Day (18 July).
Since then, 67 Blankets for Nelson Mandela Day has transformed into what some are calling a movement – a movement that has captured the attention of many South African celebrities and also got the Guinness World Record Badge this year as the Worlds Largest crochet blanket.
The ethos of the 67 Blankets is one of good will and charity, one that has motivated knit-wits from all over to support one of the greatest charitable campaign aimed at keeping many warm in the harshest winter expected this year. The Excitement and joy expressed by most of the knit wits that were at the Union building were phenomenal and one that reflects the true legacy of the late Nelson Mandela.
"Our hope and unity brought us together to break this record. I am ecstatic that our unity got us to achieve our common goal of breaking the record. This started out as a photoshoot, and when we saw that we were receiving many more blankets than expected, that is when we got the idea of trying to break the world record," Steyn said.
" I live in a Social complex with different children from different race, and for us all to come together and kosha for a good cause like this is so heart warming says Sheila Marriot, one of the knit wits celebrities at the event.