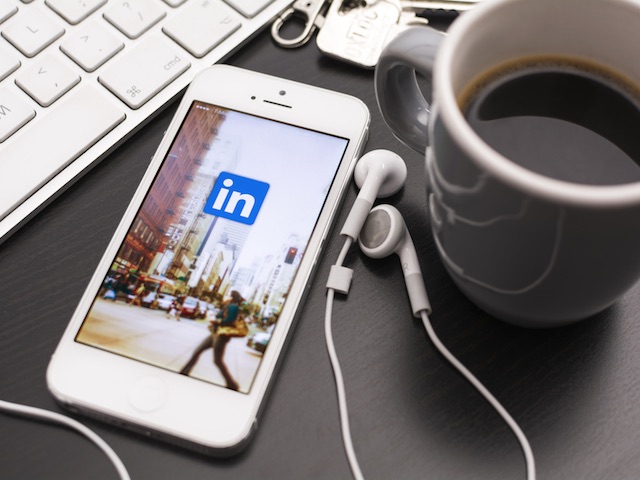 Review your budget and organise your finances
Take a look at how your retrenchment will affect your budget. You might need to revise it to suit your current situation. If you have unnecessary expenses, cut them out completely.
Contact your creditors immediately
A loss of income could mean that you won't be able to afford the instalments on a loan or your retail account payments, which can affect your credit profile. Contact your creditors to let them know about the change in your situation and also check to see if you have retrenchment cover that will settle part or all of what you owe.
Preserve your pension fund
If you have one, avoid the urge to cash in your company pension fund. Rather transfer it to a preservation fund or a retirement annuity. If you do withdraw your funds you'll be taxed and it will affect your ability to meet your retirement targets when you actually retire.
Claim UIF
If you contributed to a fund while working, you can apply for and claim UIF benefits. You must apply within 6 months of being retrenched. You can claim from the day you stopped working till the day your benefits run out or you start working again.
Reduce your bank costs
Use banking channels that are free or cost less than withdrawing cash at ATMs. Cash does have some hidden costs, so use your card, your bank's app or internet banking instead to save time and money.
Assess yourself
Were you retrenched for something you didn't do well? Make a note of it as an area you need work on. Revisit your career goals. Start thinking about what kind of job you'd like or whether you want one at all.
Take this time to update your CV. If you have money available, now might be a good time to go back to school to do that short online course you were thinking about.
Let your network know
Inform friends, family and old colleagues that you're looking for work. Use your social network connections too.
Sign up for alerts and apply for jobs online
Young leaders debate poor pass rates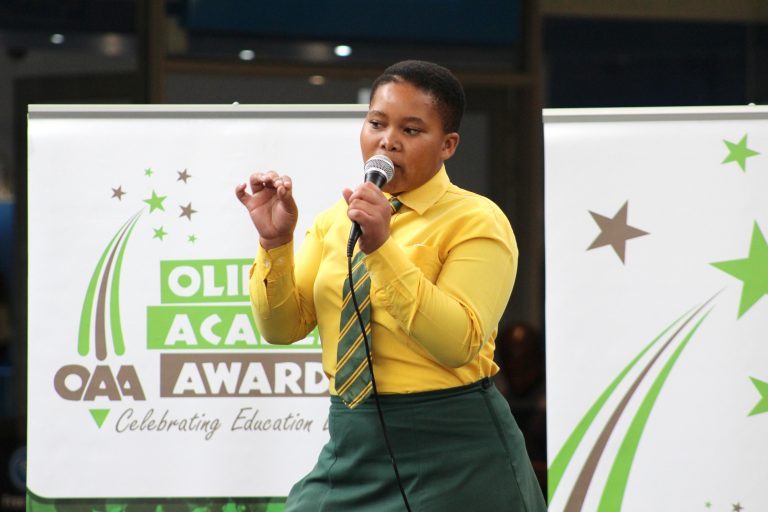 Pupils from three high schools in the underprivileged community of Olievenhoutbosch will apply their minds to the problem of poor pass rates when the second annual OAA Schools Debate Competition takes place on Saturday, September 23.
Forming part of the Olievenhout Academic Awards programme, the debate will see pupils from Olievenhoutbosch, Seshegong and Steve Tshwete secondary schools take to the stage at Forest Hill City shopping centre to tackle the issues affecting their educational progress.
Each five-member team will comprise a representative pupil from grades 8 to 11 and a teacher. Mooted topics include whether mathematics should be compulsory for all pupils, and whether cash incentives for high test scores or the public posting of results on school noticeboards would have an impact on pupils' performance.
Forest Hill City marketing manager Annah Moremela said, aside from finding solutions to very real problems, the aim of the competition was to develop vital faculties such as research, critical thinking, logical argumentation and public speaking skills.
"We are always proud to support community initiatives, such as this one by Goat Creative Solutions, which aim to get people thinking about and acting on important social issues," said Moremela.
She said the three participating schools were to be commended on their strong academic performance despite the socio-economic challenges they faced in their community.
Last year, Seshegong, Steve Tshwete and Olievenhoutbosch obtained matric pass rates of 90%, 80.5% and 77% respectively.
Moremela said supporting educational initiatives in particular remained a key focus area for the mall's community investment projects.
Last year's inaugural debate was won by Olievenhoutbosch Secondary School. While all participants will receive medals and certificates, the winning school and best speaker will be awarded their trophies at the main Olievenhout Academic Awards ceremony on October 28.
The debate takes place between 9am and 1pm in the mall's centre court.
Private doesn't always mean perfect: How to choose the right school for your child
With registrations for the new school year now open, thousands of parents are considering sending their children to private schools. While many of them would not have considered this option before, the rapid expansion of the private offering is seeing an influx into this sector. However an education expert warns that just as they would do with public schools and higher education, parents must do their homework before simply signing up with any school by virtue of it being a private one.
"Just as with public schools, quality and performance vary from school to school, and it is incorrect to assume that just because a school is private, it is automatically the best choice for your child," says John Luis, Head of Academics at ADvTECH Schools, home of 91 private schools across South and Southern Africa, including Trinity House and Crawford Schools.
He says the philosophy, approach and capacity of various private schools are vastly different, and that a school should be selected only after consideration of the specific needs of the child to see how they match to potential schools. Additionally, parents should carefully scrutinise promises against track record.
"Parents must firstly make sure that the overall ethos of the school is a good match to the family and the child," he says.
"When visiting schools – a non-negotiable part of the process of selection – parents should observe the learners and their interactions among each other and with teachers. One should ideally get a good sense that the environment is safe and stimulating, and that the school has all the resources and facilities one expects from an environment in which academic excellence can become possible."
Luis adds that parents should also look at the long-term performance of schools and their students, to ensure that learners are equipped not just to excel at school, but also to flourish in higher education and beyond.
Very importantly, parents should find out from the school how they are incorporating the very important 21st Century Skills as identified by the World Economic Forum into their teaching methodology and curricula, says Luis.
"Schools should no longer be operating in the way they did ten or even five years ago, with the approach of imparting knowledge top-down, and learners being exam-focused parrots. That does not serve us in the real world out there anymore, and will do so even less in future. Globally schools are moving towards empowering learners with the kinds of skills they need for our new workplaces – skills such as being able to creatively problem-solve, research, communicate and self-manage."
STEPS FOR CHOOSING A PRE-SCHOOL
Trudie Gilmore, Assistant General Manager at ADvTECH Junior Colleges, says there are few things that instil more anxiety and apprehension in parents than the task of finding the right school for their child's first foray into education.
"The choices can be overwhelming, the deadlines are impossibly early, and the pressure to get it right is huge," she says.
She advises parents to structure their search as follows:
Start your search at least one school year prior to attending, and note that many schools take applications as early as just after a child's birth. Schools should have viewings scheduled throughout the year, and you should attend these at all of the schools you have identified. If you missed the boat on timing, call around and arrange as many visits as you can. Most have waiting lists, and there are often last-minute openings. Be persistent by checking back in and being proactive.
The Viewing. You can attend an Open Day or Expo to hear about the philosophy, admission process and much more, then submit the application and registration fee. You can view the school while classes are in session, and we recommend that you bring your child to spend time in the classroom. Be ready with a notebook on the viewing, and bring a list of all your questions to be answered.
Know how often and how long you'd like your child to attend. Children usually attend preschool anytime from 3 months to 6 years of age.  Most schools should offer half-day and full-day programmes. Check that you are happy with the programmes for both the morning and the afternoon if your child will be there for the full day.
Gilmore says parents should check for the following to ensure that a pre-school programme is well-run:
Assess the quality of children's relationships with the staff. Pay close attention to the language used in the classroom and the friendliness of the staff. View a few different classrooms while school is in session to see how the teachers interact with the children.
Home-to-school connections are important. Preschools that have high family involvement are often the schools with the strongest programmes. When families are involved, children do better, teachers feel supported and everyone works together for the children's learning and development.
High-quality preschools have structure: They follow a specific philosophy or model and have specific guidelines for addressing challenging behaviour.
Discipline policies should emphasise positive approaches to teaching children new skills and proactive strategies for behaviour management such as classroom rules, routines and social-emotional lessons or curriculum.
STEPS FOR CHOOSING PRIMARY AND HIGH SCHOOLS
Morag Rees, Principal of Crawford College Sandton, says that to be academically excellent, a school should not only provide enriching, empowering and meaningful learning opportunities which challenge students' thinking, assumptions and abilities, but should also ensure that these learning opportunities provide a foundation for further study and successful future lives.
She advises parents to consider the following when looking at schools:
The culture of the school, which includes things such as diversity, community awareness, priorities (e.g. academics, leadership development, cultural activities and/or sports), student interaction, and commitment to learning.
Travelling distance is also a consideration – especially if the child and parents want to be fully involved.
Teaching philosophy and school ethos should align with the learner and parents' expectations.
The school's track record over the long term, which means not just looking at last year's matric results.
The options available to learners in terms of subject choices, extra murals, and genuine interest in offering every student opportunities.
The staff and faculty (qualifications, personalities, passion, genuine commitment to students and education).
Awareness of current education trends and research, and using technology in a relevant way.
"With the proliferation of private schools catering to a much bigger section of the population than ever before, parents may understandably be excited at the prospect of being able to give their kids 'the best', even if it entails some sacrifice," says Luis.
"But we urge parents to do their homework and to ensure that the sacrifice is not a blind one, because a cookie-cutter education – even if it is at a private school – is not desirable. Parents should ensure that the school they choose is able to tailor their offering to take into account each child's uniqueness, that it is an enabling environment, that it encourages relationship building, and that it is optimally conducive to learning and development."
SANB Service needs your blood
SANBS National Marketing Manager Silungile Mlambo said the national blood supply is currently at just 3.0 days' Group O stock, amounting to just over 3 000 units of O blood available around the country.
"The situation is critical. We need South Africans – active donors, lapsed donors and potential donors to stand together right now to bolster the national blood stock," Mlambo said.
She said the upcoming long weekend, when many South Africans drive long distances and road accidents increase, will certainly put additional pressure on the national blood supply.
However, Mlambo said that incidents of trauma make up only a fraction of the demand for blood.
"While we need sufficient blood stock to cope with periods such as the long weekends, by far the greatest proportion of blood is required in other situations such as in childbirth and for cancer patients.
"So many people in life-threatening situations require blood. It's what saves that haemorrhaging mother's life, so that she can raise and love the baby she has just brought into the world. It's what saves someone suffering complications during major surgery… It's what helps that cancer patient endure and survive treatment," said Mlambo.
Mlambo also appealed to South Africans to become regular donors by donating blood four times a year.
A little blood goes a long way
To meet the daily demand for blood, SANBS must collect an average of 3 000 units of blood a day. When blood is donated, a single "whole blood" donation may help as many as three patients.
Each unit of blood can be separated into its various components including red cells, plasma and platelets, and given to patients with different needs.
A unit of blood is also used to help advance the science of blood-related medicine worldwide if it is used for research purposes.
To become a safe blood donor you must:
•           Weigh at least 50kg
•           Be between the ages of 16 and 65
•           Be in good health
•           Lead a sexually safe lifestyle
•           Consider your blood safe for transfusion to a patient
•           Commit to donating blood regularly
Donating blood is safe
The SANBS, one of the premier blood services in the world, assured that one can't get HIV from donating blood.
"All needles and finger prick lancets are new, sterile and used only once.  After use, each lancet and needle is placed in a special medical-waste container and incinerated. Trained staff collect all blood donations and very strict protocols are followed to ensure that all blood donation procedures are safe and hygienic."
Main blood groups
The two most important blood group systems are ABO and Rhesus (Rh).
Within the ABO system, people can be four types: O, A, B or AB. Within the Rh system, people can be either Rh positive or Rh negative.
Each system is inherited independently of the other and therefore there are eight main groups.