Thermal camera technology helps poaching Fight
Every day more than four rhino are killed in South Africa, an epidemic that is reducing the numbers of these majestic animals by over 1100 a year in this country alone
Driving the slaughter is a greed for horns that fetch upwards of $1-million per kilogram – higher than the price of gold – in turn attracting organised crime, international syndicates and impoverished foot soldiers willing to take a lot of risk. Rhino poachers have grown in force, using automatic weapons and high-powered rifles to target their prey.
Owners of these animals feel helpless in the onslaught, often financially unable to support the security demands of protecting one of Africa's big five. To this end many have joined forces with Thaba Manzi Wildlife Services to create a rhino sanctuary in the Limpopo province. Home to dozens of rhino, either privately owned or orphaned by poaching attacks, the sanctuary is a beachhead against a war that threatens to rob the continent of an iconic animal.
It's a fight that sits close to the principles of Axis Communications, an innovator for a smarter safer world. As such the company donated several thermal cameras to the value of R300 000 to the sanctuary. But these are not mere optical cameras wired to a central viewing station. The Axis Q1931-E is an evolution from military technology. It operates in thermal, which means anything hidden in dust, smoke and even total darkness cannot evade its notice. Specifically calibrated for certain heat signals, the Q1931-E hones in on humans in particular. It can also track heat signatures on the ground, so even if the person isn't spotted, their footprints will be.
"This is a great opportunity and privilege," said Roy Alves, regional business development manager of Axis Communications, at the handover ceremony. "If the rhino is gone, we'll never have anything like it again. So Axis wanted to make a contribution that will help make a difference in the fight to protect them."
Thermal cameras such as the Q1931-E already make it a lot harder for criminals to even approach their targets. But this camera is also engineered to operate intelligently. Thermal Network Cameras are a perfect tool for perimeter protection, offering highly performing video analytics. The cameras use thermal imaging, which allows users to detect people, objects and incidents 24 hours a day, seven days a week, from pitch dark areas to a sunlit parking lot. This makes it possible to acknowledge suspect activity already before intrusion, and to visually verify what is going on before taking relevant action
"The element of surprise is always important," said Carl Thornton, team leader of Pit-Track, a non-profit K9 security service that helps safeguard the sanctuary. He praised the cameras, adding that these will compliment his team's ability to stop poachers before they can get close to the rhino.
The value of this can't be understated. Poachers are audacious and often very organised. Pit-Track was recruited after the sanctuary, despite tight security, experienced several breaches. Now with smart thermal cameras to keep watch 24 hours a day, the advantage is being removed from criminals eager to destroy Africa's heritage for some quick cash.
Some may be tempted to evade the thermal cameras, but will find the Q1931-E is also tamper-proof. Even if they stay out of its field of view, with the help of a motion sensor the camera knows if something is trying to approach its blindspots. It can also intelligently analyse sound, again alerting authorities if it hears something out of place. A collection of well-positioned Q1931-E cameras create a digital barrier that is significantly harder to avoid than any human observation.
"Thermal technology has become far more accessible to private and commercial security," said Alves. "What once required an army of equipment and observation posts can now be handled by a handful of well-placed cameras."
Axis also donated its time, technicians and training to help ensure the sanctuary and Pit-Track can easily operate the equipment. One very thankful rhino guardian was Dr. Jana Fourie, founder of the Rhino Pride Foundation, which supports the sanctuary:
"We have had a lot of incursion attempts before. It's already an expensive and difficult challenge to help the rhino recuperate from attacks, so every effort helps – and these cameras will help a lot."
How to Insert two SIM cards in the Huawei P9 Lite
Excitement over the Samsung Galaxy S8 launch
The long wait is over, with the new Samsung Galaxy S8 and S8+ due to hit local stores, today, May 5.
The smooth, bezel-less Infinity Display of the new smartphone enables users to see and do more than ever before, while the smooth lines and ergonomic curvature of the device, ensures that the phone looks great and fits comfortably into your hand.
These latest designs are available with either a 5.8-inch or 6.2-inch display and come with an upgraded 8MP F1.7 front camera, complete with smart autofocus. In addition, there is a 12MP F1.7 Dual Pixel rear camera, delivering enhanced multi-frame image processing, for sharper photos, even in low-light environments.  "The phone is also water and dust resistant, making it ideal for South Africans, as we tend to spend a lot of time outdoors.
This means users have the freedom to explore, stay connected and capture their adventures," says Craige Fleischer, Director of Integrated Mobility at Samsung South Africa. Security is of paramount importance and the Galaxy S8 and S8+ come with enhanced biometric capabilities, including an advanced iris scanner and facial recognition technology, as well as the advanced Samsung KNOX platform. The upgraded specs of the two phones offer both increased performance and efficiency thanks to the industry's first 10nm processor, Gigabit LTE and Gigabit Wi-Fi compatibility and the first officially designated Mobile HDR Premium screen. Samsung's key partnership with Google Play Music will continue with the launch of the Galaxy S8. Users will now have access to special features created specifically for Samsung customers. In order to qualify, purchase a Samsung tablet or smartphone from the 29th of March 2017 and it will come with a free three-month trial of Google Play Music. Consumers will also have double the storage in their Music Locker and can now store up to 100 000 songs, not mentioning the free storage space and easy access to all music.
"The launch of the Galaxy S8 is complimented by an expanded ecosystem that features impressive new services and devices, including: Bixby, the Galaxy S8's intelligent new interface; Samsung DeX, which provides a desktop-like experience for the Galaxy S8; intuitive IoT device management via Samsung Connect; expanded healthcare solutions through Samsung Health; and so much more. The Samsung Galaxy S8 and S8+ are designed to allow users to see and experience more than ever before and to do so safely and securely, while at the same time enabling consumers to project an image of stylish simplicity," concludes Fleischer.Customers will be able to obtain their device in a range of rich colour palettes, including Midnight Black, Orchid Gray and Maple Gold. Several more colours are also due to be launched later in the year.
The Galaxy S8 will retail at a Recommended Retail Price (RRP) of R15 499 and the Galaxy S8+ with a RRP of R17 499. Samsung Galaxy S8
Product Specifications:
Galaxy S8Galaxy S8+OSAndroid 7.0
NetworkLTE Cat. 16* *May differ by markets and mobile operators
Dimension148.9 x 68.1 x 8.0 mm, 152g159.5 x 73.4 x 8.1 mm, 173g
APOcta core (2.3GHz Quad + 1.7GHz Quad), 64 bit, 10 nm process*May differ by markets and mobile operators
Memory4GB RAM (LPDDR4), 64GB (UFS 2.1)*May differ by markets and mobile operators
Display5.8" (146.5mm)1 Quad HD+ (2960×1440), (570ppi)6.2" (158.1mm)1 Quad HD+ (2960×1440), (529ppi)1 Screen measured diagonally as a full rectangle without accounting for the rounded corners
CameraRear: Dual Pixel 12MP OIS (F1.7), Front: 8MP AF (F1.7)
Battery3,000 mAh3,500 mAhFast Charging on wired and wirelessWireless Charging compatible with WPC and PMA
PaymentNFC, MST
ConnectivityWi-Fi 802.11 a/b/g/n/ac (2.4/5GHz), VHT80 MU-MIMO, 1024QAM Bluetooth® v 5.0 (LE up to 2Mbps), ANT+, USB Type-C, NFC,Location (GPS, Galileo*, Glonass, BeiDou*) *Galileo and BeiDou coverage may be limited.
SensorsAccelerometer, Barometer, Fingerprint Sensor, Gyro Sensor, Geomagnetic Sensor, Hall Sensor, Heart Rate Sensor, Proximity Sensor, RGB Light Sensor, Iris Sensor, Pressure Sensor
AudioMP3, M4A, 3GA, AAC, OGG, OGA, WAV, WMA, AMR, AWB, FLAC, MID, MIDI, XMF, MXMF, IMY, RTTTL, RTX, OTA, DSF, DFF
VideoMP4, M4V, 3GP, 3G2, WMV, ASF, AVI, FLV, MKV, WEBM
Find where you parked your car with Google Maps's latest update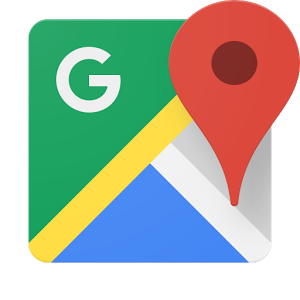 The most recent update to Google maps has new features including an option that allows you to manually save your parking location.
While Google Now for Android has previously (2014) offered a "parking card" designed to help find your car, the service has been criticized for inaccuracy. Now, Google Maps is joining in on the hunt with a part of its latest update.
Despite no official announcement from Google at the time of writing, Androidpolice has noticed that users of the new Maps are now able to save their parking location, share it with another person, take pictures and write notes (meter expiry times for example) from within the Maps app. The tool can be accessed via tapping on the blue dot that indicates your location.