Trace Africa partners with MTN Bushfire 2017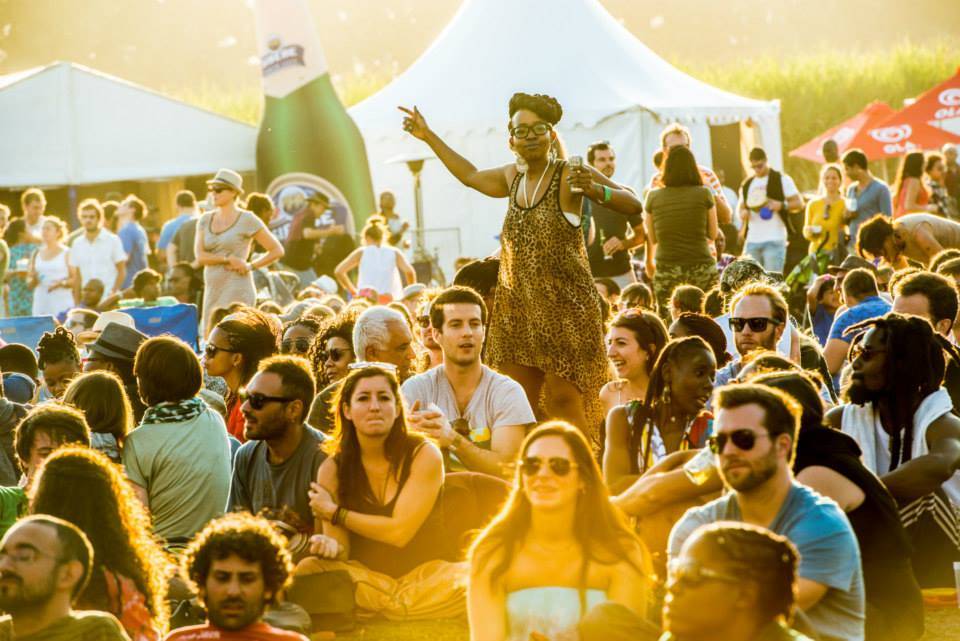 MTN BUSHFIRE is a uniquely African, yet globally infused festival experience that welcomes thousands of people in an atmosphere of acceptance and passionate commitment to the arts and the environment.
Every year, approximately 26,000 guests hailing from 60 different countries converge in the peaceful Malkerns Valley for an energizing and uplifting weekend that celebrates the music and arts of Africa and beyond. This year, MTN Bushfire takes place on the 26th – 28th of May.
It is within this spirit that MTN BUSHFIRE is excited to announce its partnership with the leaders of urban African music, TRACE AFRICA, as the official media partner for the 2017 festival.
Senior Vice President for TRACE Southern Africa, Leo Manne, says the partnership was a natural pairing for the channel: "TRACE Africa takes pride in being an authority on what's hot on our continent and giving artists from our continent a world-class platform. We feel MTN Bushfire is a physical extension of this and we're excited to see how this partnership will further contribute to the development of our industry."
TRACE AFRICA's team will be on-hand at the festival to speak to some of Africa's hottest artists and will be be sharing all the latest BUSHFIRE news in realtime via its various social media platforms.
Follow TRACE AFRICA on twitter to catch live twitterviews with artists and all the latest news using the Twitter handle @TRACEAfrica_.
MTN Bushfire fans can meet some of their favourite TRACE Africa personalities and stand a chance to get cool TRACE Africa gear.
Lucky TRACE Africa viewers will also stand a chance to win a VIP MTN Bushfire experience. The competition will run via TRACE Africa's social media platforms:
Facebook –  TRACE Africa
Twitter – @TRACEAfrica_
Instagram – @traceafrica_
TRACE Africa will also screen an exclusive highlights package of the festival – check listings for details.
Liberty Radio Awards 2017 Winners
The Liberty Radio Awards 2017 winners are…
Afternoon Drive Presenter Commercial
Martin Bester – Jacaranda FM

Afternoon Drive Presenter PBS
Dumisa "DJ Shabbisto" Mavuso – Ligwalagwala FM
Afternoon Drive Presenter Community
Simon Parkinson – Hot 91.9

Afternoon Drive Presenter Campus
DJ Keyez – Vow FM

News and Actuality Show Commercial
Power Update – Power FM

News and Actuality Show PBS
Walk the Talk with Alan Khan – Lotus FM

News and Actuality Show Campus and Community
Izwe Nezalo – Inanda 88.4 FM

Sports Show Commercial
POWER SportExtra – Power FM

Sports Show PBS
Disappointment for Blitzboks in Rio – Sabc / SAfm

Sports Show Campus and Community
Joburg PM with David O'Sullivan – Hot 91.9 FM

Business and Finance Show
Money Show – 702 and Cape Talk

Content Producer Commercial
POWER Update – Neo Leeuw – Power FM

Content Producer PBS
Mpumelelo Mali – Umhlobo Wenene FM

Content Producer Campus and Community
John Walland – Hot 91.9 FM

Weekend Radio Show Commercial
The Coca-Cola Top40SA – KFM and 947 (simulcast across both stations)

Weekend Radio Show PBS
Ibuzwa Kwabaphambili – Umhlobo Wenene FM

Weekend Radio Show Community
Raise Your Voice – Emalahleni FM

Weekend Radio Show Campus
RooiwynSondag – PUKfm 93.6

Radio Documentary
Through The Cracks – The Untold Story of Mbuyisa Makhubu – EWN

Afternoon Drive Show Commercial
POWER Drive – Power FM

Afternoon Drive Show PBS
Tru Afternoon – Tru FM
Afternoon Drive Show Community
Your World Today – Radio Islam
Afternoon Drive Show Campus
The Lift Club – Vow FM
Big winners of the night include Power FM, Hot 91.9, Vow FM, Umhlobo Wenene FM
and many more! Congrats to all of the winners of the evening.
MTN Joyous Celebration's call to heal the nation through music
In December 2016, MTN Joyous Celebration joined hands and hearts with The Potter's House of Dallas, TX, under the leadership of Bishop T.D. Jakes for a memorable and unprecedented recording. This event has given birth to the ensembles' 21st album, aptly themed "Heal our Land" and comes at a time when our nation and the world at large needs much healing.
According to co-founder, Pastor Jabu Hlongwane, the recording and the much-anticipated album is a seed that Joyous Celebration jointly and prayerfully planted together with The Potter's House. "May it germinate. May it reach every heart across the globe and bear fruits that will bring healing to our land," he says. "We ask everyone to join us to pray for the healing we so desperately need."
Celebrating over two decades of great, heart-stopping gospel music that has captivated audiences across the world, the internationally acclaimed ensemble will kick off their Joyous 21 tour in Johannesburg, offering a three-night spectacle from 14 to 16 April 2017 at Carnival City Casino.
"We are celebrating our 21st anniversary, and there is a lot to be excited about or this year's tour because we are coming of age. The response we encountered in the USA during the recording and the support, prayers and well wishes from people here at home and across the globe was phenomenal. For this, we are truly humbled and believe that not only will the world receive our latest offering with enthusiasm but will also strongly relate and resonate with the "Heal our Land" message", states co-founder, conductor and producer, Lindelani Mkhize.
"We have come a long way with MTN Joyous Celebration and are proud to be associated with this award-winning ensemble as they come of age with their 21st offering to their multitudes of fans. We have no doubt that this will be the biggest tour in the group's history and we hope everyone will join hands and spread the "Heal our Land" message that MTN Joyous Celebration will be sharing with communities" concluded Larry Annetts, Chief Consumer Officer at MTN SA.
And keeping up with their tradition and passion of nurturing, developing and introducing fresh talent, the production also welcomes "newbies" Siyakha Tshayela (Alto), Khaya Sibanyoni and Gospel Silinda (Tenors), Frank Mavhimara (Guitar), Junior Petja (Keyboard), Khola Phalatse (Bass Guitar) and an additional 3 extremely talented and gifted members to their brass section.
Tickets for the Carnival City show are running out, purchase your tickets at TicketPro and related outlets including Postnet stores from R190 per person. Tickets for the rest of the tour, will be available from 31 March 2017 at Computicket and Shoprite / Checkers outlets nationwide.
Our experience at the Bestmed TuksRace 2017
We received the Invitation and it was the 8th event race invitation in a week, we were not too interested as every reason all the event organizers listed were synonymous. It was also the first time we got to hear from Bestmed but Bafihlile Mokoena was just not going to let the invite stall and that got us interested.
Friday, 17 February and we were at the Time Out Cafe, High Performance Centre (hpc), UP Sport Campus to attend the Press Dinner. The dinner was a bit unpacked and not engaging as we expected but we enjoyed the food and the hospitality was above ordinary. Bestmed and University of Pretoria was definitely listed in our list of most hospitable event organizers.
Bestmed and University of Pretoria were expecting over 13 000 top runners, social runners, paraplegic participants and families to take part, in the 21km, 10km, 5km events. The organizers were also encouraging people to run as an awareness campaign for Cancer.  The event timetable was a bit unclear but the event Kicked off with a brilliant speech from Pretoria mayor Solly Msimanga and that got everyone up to a early start for an event that would run half day.
The participants were mostly optimistic and an event with educators, scholars, professors and professionals seems unique and strategic partnership from best-med and the University of Pretoria. Never to say that this was evident in the orderliness of participants and the well organized race event that had no disruptions or problems.
Considering the 50,000 education investment that was up for grabs to the winner of the race, courtesy of Cheryl de la Rey, the principal of the University of Pretoria. A brilliant move to the uniqueness of the Bestmed race, one that shows a sign of concern and an act of involvement in the student #feesmustfall campaigns. Students who were at the event felt a sense of involvement in aiding the organizers use this platform to sponsor education. One of the runners, was at the event to personally run and stand in line to win the 50,000.
---
Best-Med Tuks race deserves 7 points , and this is for the uniqueness of the race profile, participants, organization, adherence to time, contribution and attendance. 
---