Yvonne May : A talented voice of note
There are thousands of musicians with millions of albums on shelves, so when most people say they are "musicians", I kinda wobble my head and move on. However, it is a different scenerio when you meet a very talented artist who not only sings but find the time to impact society with their gift.
Yvonne has been on the charts for a while and has featured on various performance stages with prominent names in the music industry such as Lebo Sekgobela, Kunle Okon and of note is the famous Kunle Ayo.
Yvonne May as she is known is a gospel singer and a worshiper in her own remark, polite, very sweet and simple. So it was a case of meeting her in person and finding out what makes her a unique talent. One striking topic that made us interested in her story is her courage in adversity.
Yvonne lost her lover and husband in South Africa, and despite the death of her husband and having to look after a child on her own, she did not stop doing the one thing that makes her alive: singing. Yvonne is involved in her community, and uses her show on
Dexterity radio as a platform to reach the vunerable, misfits and the broken.
Listening to Yvonne sing, "She is a unique voice from her genre".
I eventually got a date set and met with Yvonne at Cresta Mall in Johannesburg, and for all those that do not know Yvonne, here is a quick interview i had with her :
 Mamakitla: Tell me about yourself ?
 Yvonne May: I'm a Nigerian recording musician living in Johannesburg, South Africa. A mother of one who loves baking, bowling, enjoys movies and shopping. A lady who thinks she's beautiful.
 Mamakitla: So you recently released an album, what's the name of the album?
 Yvonne May: The title of my album is Songs From The Book.
 Mamakitla:  Oh okay. Why Songs From The Book?  
Yvonne May:  I wish it was a name i decided on on my own but it's a name God gave to me. It came from a place of adversity and it happened to come after losing my husband. After he passed away i began to seek God's face, and that's how the songs and the title came about. 
 Mamakitla:  Do you have favourite songs from the album, songs that stand out for you?  
Yvonne May:  Oh yes i do i actually have four but let me limit it to two. One is He'll be there and the other one is I choose to praise. 
 Mamakitla:  Why do these two stand out?  
Yvonne May:  After the loss of my husband, it was a very terrible time for me and those songs helped pull me through. At some point i told myself that against all odds, that through it all, i choose to praise God. I remembered that weeping endures in the night but joy comes in the morning. 
 Mamakitla:  Have you done any tours and concerts?  
Yvonne May:  I've had three concerts and my first was in 2012. Then in 2013 i introduced songs from my album(Songs From The Book) before releasing it in November 2014.
I'm having an event of worship in April, details about that will be out soon. 
 Mamakitla:  Seeing as how you're based in Johannesburg, does that mean your concerts are limited to Johannesburg?  
Yvonne May:  For now yes but i'm working on a concert in Durban. 
 Mamakitla:  So Yvonne, is there a special Mr in your life?  
Yvonne May:  [Laughs] The server around that doesn't seem to be working right now. 
 Mamakitla:  Are you too busy or are you just not looking?  
Yvonne May: Umm i don't know, should i be looking or should someone be looking for me? For now it's just me and my son until someone amazing comes along.
 Mamakitla:  You're also on radio, right?  
Yvonne May:
 Yes, I'm on
Dexterityradio.com
, it's an online radio station and i host my own radio show every Sunday morning. It's meant to encourage people with the word of God, inspiring music and motivational talks. And lately i've been touching on the topic of domestic violence which seems to be on the rise especially in marriages.
 Mamakitla:  What are your future plans?  
Yvonne May: To record more albums. I'm releasing a single next month(towards the end of March) and i'm shooting a video. I have a concert in April titled Expressions 2, i had the first one in 2012. I'm also hoping for tours around South Africa. A little birdie told me my song is on the TOP 20 chart on Rainbow FM so i'm gonna be on Rainbow FM very soon. 
 Mamakitla:  Where can people buy your album?  
Yvonne May:
From Grace House Family Church in Randburg and Online
( Buy Here). 
 Mamakitla: Are you on any social networks?  
Yvonne May: I'm actually trying my hand at them these days. Twitter: Mayvettevonne5 , Facebook: Yvonne May , Instagram: Mayvettevonne. 
 Mamakitla: How do people get a hold of you to book you for concerts, functions..?  
Yvonne May: They can email me on: Mayvettevonne@yahoo.com or call me on 0825948917. 
It was Lovely meeting and chatting with Yvonne, the Lady with a sweet voice and a talent of note. I am loving her Album and will be on the look out for her upcoming projects.
Spring Fiesta unveils full artist line-up
Having already announced 'KINGS OF TOMORROW [Sandy Rivera] Ft Julie McKnight & April' & welcomed British deep house pioneer 'Jimpster' as the international guests at the 7th annual Spring Fiesta set to take place on the 7th October at Wild Waters in Ekurhuleni. The organisers just dropped the full lineup set to rock the 6 stages. Festival Director, Ricardo da Costa says "We're excited to bring you a production experience that is going to blow your mind. If you thought our 37m high butterfly was impressive last year..wait till you see what we have planned for the real headliners…THE FANS" #Springfiesta2017 HERE WE GO!
INTERNATIONAL HEADLINERS 
▪ KINGS OF TOMORROW [Sandy Rivera]
▪ Julie McKnight & April
▪ Jimpster
DJ's
▪ Black Coffee
▪ Dj Tira
▪ Lars Behrenroth
▪ Rocco
▪ Euphonik
▪ Dj Kent
▪ Speedsta
▪ Shimza
▪ Dj Clock
▪ DJ Fresh
▪ Dj Vigilante
▪ Dimplez
▪ Lulo Café
▪ Mo-Flava
▪ Milkshake
▪ Mshega
▪ LKG
▪ Rock Da Shades Djz
▪ Major League Djz
▪ Capital
▪ Christos & Vinny Da Vinci
▪ PH
▪ Kid Fonque
▪ Slique
▪ Big Sky
▪ Da Capo
▪ DJ Maphorisa
▪ Ms Cosmo
▪ Ralf Gum
▪ Twins on Decks
▪ Distruction Boyz
▪ Dj Franky
▪ Jazzuelle
▪ DJ Hudson
▪ Thee Gobbs
▪ Jaws
▪ Clive Bean
▪ Soul Bee
▪ Sean Kross & Vino
▪ Radix
▪ Tha Muzik
▪ Lebza The Villain
▪ Geezy
▪ Fargo
▪ Kholi & Shorts
▪ Bat
▪ Sj Da Dj
▪ Mgiftana
▪ Onny
▪ Stabito
▪ Kgotso M
▪ Da Lootz
▪ Zai Maya
▪ Dj Storm
▪ Bhav
▪ Funky Soul
▪ Deep Rebel
▪ Golf Finger
▪ Kuxx
▪ Warras "The Shady Lurker"
▪ Exquisite Vince
▪ Calvin Fallo
▪ MFR Souls
LIVE ACTS
▪ AKA
▪ Riky Rick
▪ Black Motion
▪ Nasty C
▪ Big Nuz
▪ Okmalumkoolkat
▪ Lady Zamar
▪ Ma-E
▪ Mpumi
▪ Zano
▪ A-Reece
▪ Yanga
▪ Gemini Major
TICKETING INFO
Shout Out to all Fiesta Freaks who purchased their Early Bird tickets.
Phase 2 Tickets are now available  @ Ticket-Pro Outlets [CNA, Edgars, Jet] & on www.soulcandi.nutickets.co.za / www.springfiesta.co.za
▪ General Access Ticket
o Phase 2 : R250 + R10
o Phase 3:  R350 + R10
▪ VIP Access Tickets
o Phase 2: R550 + R20
o Phase 3: R750 + R25
▪ VVIP Access Ticket
o Phase 2: R850 + R30
o Phase 3: R1000 + R30
FLIGHTS & PACKAGE DEALS
Don't live in Gauteng or South Africa, and you want to be part of #SpringFiiesta2017? We're excited to announce our partnership with South African Airways.  SAA are offering Patrons 5-18% discounted off airfares for flights within a 2 week period before or after the 7th October 2017.
Simply book on www.flysaa.com and use the following promo code: SFSAA2017 upon checking out. Subject to availability. Terms & conditions apply.
We also have exclusive affordable package deals to take your 2017 Spring Fiesta experience to the Next level. Our Package deals include tickets to Spring Fiesta, accommodation, a shuttle to & from Spring Fiesta. Book your package deal @www.soulcandi.nutickets.co.za  to be part of the Spring Fiesta ambiance.
▪ Silver Package
▪ Gold Package
▪ Platinum Package
The Ekurhuleni Spring Fiesta is brought to you by Smirnoff & supported by Power Play, Heineken, Metro Fm, SABC 1, South African Airways and Soul Candi Live.
For more updates connect with us on these platforms
www.springfiesta.co.za
▪ Facebook Page: Spring Fiesta
▪ Twitter @SpringFiestaSA
▪ Instagram @SpringFiestaParty
Trace Africa partners with MTN Bushfire 2017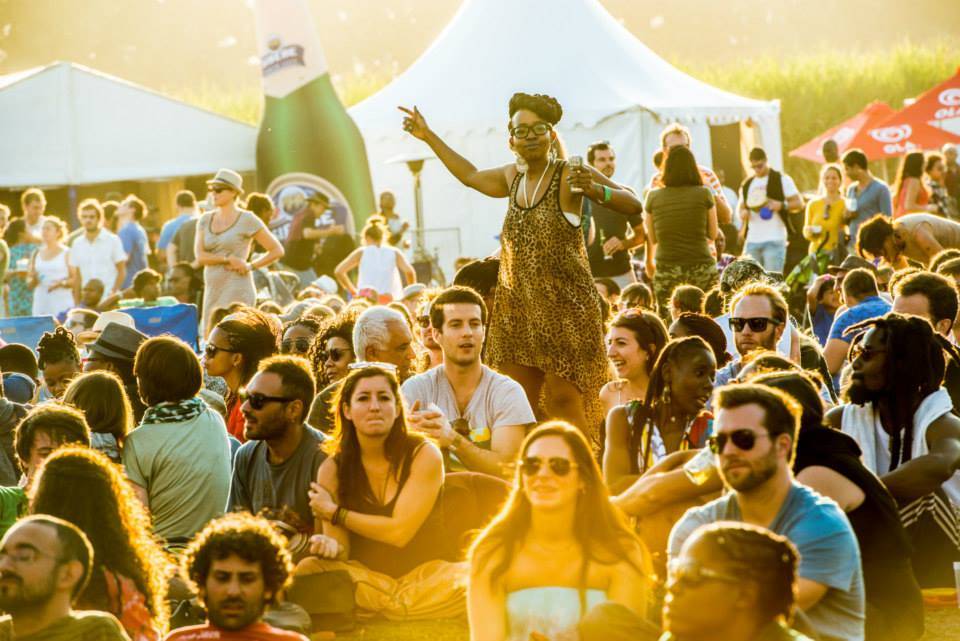 MTN BUSHFIRE is a uniquely African, yet globally infused festival experience that welcomes thousands of people in an atmosphere of acceptance and passionate commitment to the arts and the environment.
Every year, approximately 26,000 guests hailing from 60 different countries converge in the peaceful Malkerns Valley for an energizing and uplifting weekend that celebrates the music and arts of Africa and beyond. This year, MTN Bushfire takes place on the 26th – 28th of May.
It is within this spirit that MTN BUSHFIRE is excited to announce its partnership with the leaders of urban African music, TRACE AFRICA, as the official media partner for the 2017 festival.
Senior Vice President for TRACE Southern Africa, Leo Manne, says the partnership was a natural pairing for the channel: "TRACE Africa takes pride in being an authority on what's hot on our continent and giving artists from our continent a world-class platform. We feel MTN Bushfire is a physical extension of this and we're excited to see how this partnership will further contribute to the development of our industry."
TRACE AFRICA's team will be on-hand at the festival to speak to some of Africa's hottest artists and will be be sharing all the latest BUSHFIRE news in realtime via its various social media platforms.
Follow TRACE AFRICA on twitter to catch live twitterviews with artists and all the latest news using the Twitter handle @TRACEAfrica_.
MTN Bushfire fans can meet some of their favourite TRACE Africa personalities and stand a chance to get cool TRACE Africa gear.
Lucky TRACE Africa viewers will also stand a chance to win a VIP MTN Bushfire experience. The competition will run via TRACE Africa's social media platforms:
Facebook –  TRACE Africa
Twitter – @TRACEAfrica_
Instagram – @traceafrica_
TRACE Africa will also screen an exclusive highlights package of the festival – check listings for details.
Liberty Radio Awards 2017 Winners
The Liberty Radio Awards 2017 winners are…
Afternoon Drive Presenter Commercial
Martin Bester – Jacaranda FM

Afternoon Drive Presenter PBS
Dumisa "DJ Shabbisto" Mavuso – Ligwalagwala FM
Afternoon Drive Presenter Community
Simon Parkinson – Hot 91.9

Afternoon Drive Presenter Campus
DJ Keyez – Vow FM

News and Actuality Show Commercial
Power Update – Power FM

News and Actuality Show PBS
Walk the Talk with Alan Khan – Lotus FM

News and Actuality Show Campus and Community
Izwe Nezalo – Inanda 88.4 FM

Sports Show Commercial
POWER SportExtra – Power FM

Sports Show PBS
Disappointment for Blitzboks in Rio – Sabc / SAfm

Sports Show Campus and Community
Joburg PM with David O'Sullivan – Hot 91.9 FM

Business and Finance Show
Money Show – 702 and Cape Talk

Content Producer Commercial
POWER Update – Neo Leeuw – Power FM

Content Producer PBS
Mpumelelo Mali – Umhlobo Wenene FM

Content Producer Campus and Community
John Walland – Hot 91.9 FM

Weekend Radio Show Commercial
The Coca-Cola Top40SA – KFM and 947 (simulcast across both stations)

Weekend Radio Show PBS
Ibuzwa Kwabaphambili – Umhlobo Wenene FM

Weekend Radio Show Community
Raise Your Voice – Emalahleni FM

Weekend Radio Show Campus
RooiwynSondag – PUKfm 93.6

Radio Documentary
Through The Cracks – The Untold Story of Mbuyisa Makhubu – EWN

Afternoon Drive Show Commercial
POWER Drive – Power FM

Afternoon Drive Show PBS
Tru Afternoon – Tru FM
Afternoon Drive Show Community
Your World Today – Radio Islam
Afternoon Drive Show Campus
The Lift Club – Vow FM
Big winners of the night include Power FM, Hot 91.9, Vow FM, Umhlobo Wenene FM
and many more! Congrats to all of the winners of the evening.