Gauteng Premier challenges black entrepreneurs to become industrialists
The Gauteng City Region is formulating a sector strategy to break the monopoly-structured economy, Premier David Makhura said on Monday night.
"We are formulating sector strategies in the province so that we know which interventions to provide for and for which sectors. We need to overcome the monopoly-structured Gauteng economy because out of the 11 sectors in the province, our research indicate that white-owned companies are still dominating in all sectors," Makhura told a packed boardroom during a dinner held with black entrepreneurs and industrialists hosted by the Industrial Development Corporation (IDC) in Sandton.
Makhura said black people should also be at the centre of the economy. He further noted that the economic participation of black people in key sectors of the economy is important, "and we can't claim that black people have been empowered just because they participate in the economy.
"Transformation is not about people who are just buying and selling products from other economies like China and India," he said while describing the difference between an entrepreneur and an industrialist.
While the focus of the gathering was to ensure that black South Africans are active in productive sectors of the economy, Makhura and Economic Development Minister Ebrahim Patel said the night belonged to the business leaders in attendance to help drive government's policies to be more business-friendly.
"Our task is to bring black South Africans to key industries central to economic growth. During my Budget Vote speech recently, I announced a R23-billion programme that the IDC would be managing for government. And I am happy that we have a premier that is well-aligned to the national policies that seek to fight poverty, inequality and unemployment, in line with the National Development Plan,"  Patel said.
Business leaders made their voice heard. Women in the automotive industries and other budding industrialists in various sectors highlighted the challenges they face around funding.
Building bridges: better links to Sandton Central for everyone
Big inroads are being made improving access for everyone travelling into, out of and around Sandton Central, South Africa's financial hub. Some of the largest positive impacts have come from building new bridges.
Three new bridges will connect Sandton Central in a way that improves transport for the area and forges stronger bonds between different communities.
"Sandton Central is South Africa's cosmopolitan centre of trade, ideas, interaction and lifestyle. Excellent accessibility plays a key role in this. Ensuring that people can easily come to work, visit, stay, shop, or be entertained in Sandton Central is something we take seriously. We strive to provide an exceptional experience," says Elaine Jack, City Improvement District Manager of the Sandton Central Management District (SCMD), which manages the public urban spaces of this leading city.
Over 10,000 people walk between neighbouring Alexandra and Sandton Central every day. The City of Joburg is bringing pro-poor high-quality public transport that is safe, affordable and reliable to the people of Alexandra and Sandton. Also, it is making walking and cycling easier, safer and more convenient.
"We are addressing the ill effects of the past and implementing programmes that are stitching the city together, ensuring that economic opportunities and services are closer to the people. This allows people to live, work, play and pray in a much more cost-effective and efficient manner," says Cllr Nonhlanhla Helen Makhuba, MMC for Transport in the City of Johannesburg.
The Marlboro Rea Vaya bus and pedestrian bridge
Almost complete, this bridge is for exclusive use by Rea Vaya buses and pedestrians. It will launch in September/October 2017. The bridge is already open for pedestrians. Rea Vaya buses will have exclusive use of the bridge when the Rea Vaya Phase 1C(a) operations begin in October 2018. The bridge will make it possible for buses and pedestrians to move swiftly from Johannesburg CBD via Wynberg and Alexandra over the M1 and into Sandton Central.
The Grayston pedestrian and cyclist bridge
This non-motorist bridge for walking and cycling is under construction over the M1 highway at Grayston Drive. It will be completed by October this year. This bridge will provide a convenient and safe walking and cycling trip for people moving between Alexandra, Wynberg and Sandton Central daily. The bridge is part of a five kilometre dedicated walk and cycle route that starts in No 3 Square in the heart of Alexandra and ends in Sandton Central. The route also intersects with the Watt Street Rea Vaya station, which is right next to Pan Africa Mall. Thus, it helps people walk safely to this important station which connects Alexandra with the Joburg CBD (inner-city) and Sandton Central.
The Zandspruit bridge
Big improvements to this bridge have opened up a former bottleneck for private vehicles at a very popular access point to Sandton Central. Widening the Zandspruit Bridge and Katherine Street all the way to the M1 highway Marlboro Drive off/on ramp has already improved traffic mobility between Sandton Central and the M1 Marlboro off/on ramp.
Excitement over the Samsung Galaxy S8 launch
The long wait is over, with the new Samsung Galaxy S8 and S8+ due to hit local stores, today, May 5.
The smooth, bezel-less Infinity Display of the new smartphone enables users to see and do more than ever before, while the smooth lines and ergonomic curvature of the device, ensures that the phone looks great and fits comfortably into your hand.
These latest designs are available with either a 5.8-inch or 6.2-inch display and come with an upgraded 8MP F1.7 front camera, complete with smart autofocus. In addition, there is a 12MP F1.7 Dual Pixel rear camera, delivering enhanced multi-frame image processing, for sharper photos, even in low-light environments.  "The phone is also water and dust resistant, making it ideal for South Africans, as we tend to spend a lot of time outdoors.
This means users have the freedom to explore, stay connected and capture their adventures," says Craige Fleischer, Director of Integrated Mobility at Samsung South Africa. Security is of paramount importance and the Galaxy S8 and S8+ come with enhanced biometric capabilities, including an advanced iris scanner and facial recognition technology, as well as the advanced Samsung KNOX platform. The upgraded specs of the two phones offer both increased performance and efficiency thanks to the industry's first 10nm processor, Gigabit LTE and Gigabit Wi-Fi compatibility and the first officially designated Mobile HDR Premium screen. Samsung's key partnership with Google Play Music will continue with the launch of the Galaxy S8. Users will now have access to special features created specifically for Samsung customers. In order to qualify, purchase a Samsung tablet or smartphone from the 29th of March 2017 and it will come with a free three-month trial of Google Play Music. Consumers will also have double the storage in their Music Locker and can now store up to 100 000 songs, not mentioning the free storage space and easy access to all music.
"The launch of the Galaxy S8 is complimented by an expanded ecosystem that features impressive new services and devices, including: Bixby, the Galaxy S8's intelligent new interface; Samsung DeX, which provides a desktop-like experience for the Galaxy S8; intuitive IoT device management via Samsung Connect; expanded healthcare solutions through Samsung Health; and so much more. The Samsung Galaxy S8 and S8+ are designed to allow users to see and experience more than ever before and to do so safely and securely, while at the same time enabling consumers to project an image of stylish simplicity," concludes Fleischer.Customers will be able to obtain their device in a range of rich colour palettes, including Midnight Black, Orchid Gray and Maple Gold. Several more colours are also due to be launched later in the year.
The Galaxy S8 will retail at a Recommended Retail Price (RRP) of R15 499 and the Galaxy S8+ with a RRP of R17 499. Samsung Galaxy S8
Product Specifications:
Galaxy S8Galaxy S8+OSAndroid 7.0
NetworkLTE Cat. 16* *May differ by markets and mobile operators
Dimension148.9 x 68.1 x 8.0 mm, 152g159.5 x 73.4 x 8.1 mm, 173g
APOcta core (2.3GHz Quad + 1.7GHz Quad), 64 bit, 10 nm process*May differ by markets and mobile operators
Memory4GB RAM (LPDDR4), 64GB (UFS 2.1)*May differ by markets and mobile operators
Display5.8" (146.5mm)1 Quad HD+ (2960×1440), (570ppi)6.2" (158.1mm)1 Quad HD+ (2960×1440), (529ppi)1 Screen measured diagonally as a full rectangle without accounting for the rounded corners
CameraRear: Dual Pixel 12MP OIS (F1.7), Front: 8MP AF (F1.7)
Battery3,000 mAh3,500 mAhFast Charging on wired and wirelessWireless Charging compatible with WPC and PMA
PaymentNFC, MST
ConnectivityWi-Fi 802.11 a/b/g/n/ac (2.4/5GHz), VHT80 MU-MIMO, 1024QAM Bluetooth® v 5.0 (LE up to 2Mbps), ANT+, USB Type-C, NFC,Location (GPS, Galileo*, Glonass, BeiDou*) *Galileo and BeiDou coverage may be limited.
SensorsAccelerometer, Barometer, Fingerprint Sensor, Gyro Sensor, Geomagnetic Sensor, Hall Sensor, Heart Rate Sensor, Proximity Sensor, RGB Light Sensor, Iris Sensor, Pressure Sensor
AudioMP3, M4A, 3GA, AAC, OGG, OGA, WAV, WMA, AMR, AWB, FLAC, MID, MIDI, XMF, MXMF, IMY, RTTTL, RTX, OTA, DSF, DFF
VideoMP4, M4V, 3GP, 3G2, WMV, ASF, AVI, FLV, MKV, WEBM
Only six Telkom Unlimited Movie Marathon contestants remains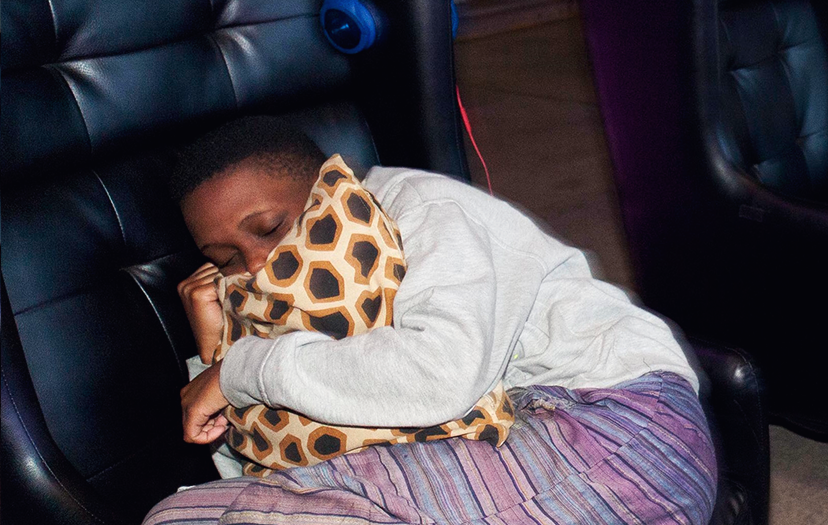 Another contestant has been disqualified in the race to set a new record, certified by Guinness World Records, for the longest time spent watching movies. Buhlebethu Hlatswayo fell asleep at 2:50am on Thursday morning for 24 seconds, having watched for 34 hours 51 minutes.
At 8:13am today, the remaining six contestants had clocked 40 hours 20 minutes.
The rules of the record attempt state that contestants may not sleep or take their eyes off the screen while watching the movie, and they are allowed only a ten minute rest break between movies. Movies have to be at least 90 minutes in length, and they must watch the entire film until the credits end.
On Wednesday morning, Aqeel Dockrat voluntarily withdrew after 13 hours 38 minutes due to ill health, while Tibor Donatus Kurucz, Tiberius Tjo and Louis Marx fell asleep for between seven and 20 minutes each, after they had been participating for 12 hours 42 minutes, 14 hours 22 minutes, and 14 hours 5 minutes respectively.
Thulisile Madyo declined her place shortly before the competition started on Tuesday afternoon and was replaced by Louis.
"We're impressed by the grit and stamina our contestants have displayed thus far. Most of us love watching movies, but this record attempt requires tremendous physical perseverance from anyone attempting it," said Jacqui O'Sullivan, Managing Executive for Group Communication and Public Relations at Telkom.
The current record stands at 120 hours 23 minutes, and the contestants are attempting to spend over 122 hours watching movies delivered via Telkom's BOLTSPEED fibre. This is the first time the record has been attempted by streaming content over high-speed internet.
Suresh Joachim, an international endurance competitor who holds multiple titles, arrived in South Africa on Monday morning to compete against ten South African contestants backed by 94.7 listeners and chosen from over 100 local movie fans.
The contestants have been advised not to consume drinks containing caffeine, as this would affect their heart rates. As a result of sleep deprivation during the event, participants are likely to experience an increase in blood pressure, mood swings, nausea and vomiting. Existing mental health issues may be exacerbated.
Paramedics are on standby to check participants' vital signs and an official Guinness World Records adjudicator will verify that all the requirements for the record breaking attempt have been met.