Find where you parked your car with Google Maps's latest update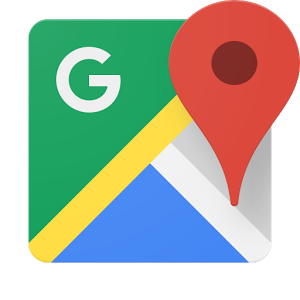 The most recent update to Google maps has new features including an option that allows you to manually save your parking location.
While Google Now for Android has previously (2014) offered a "parking card" designed to help find your car, the service has been criticized for inaccuracy. Now, Google Maps is joining in on the hunt with a part of its latest update.
Despite no official announcement from Google at the time of writing, Androidpolice has noticed that users of the new Maps are now able to save their parking location, share it with another person, take pictures and write notes (meter expiry times for example) from within the Maps app. The tool can be accessed via tapping on the blue dot that indicates your location.
How to Insert two SIM cards in the Huawei P9 Lite
Excitement over the Samsung Galaxy S8 launch
The long wait is over, with the new Samsung Galaxy S8 and S8+ due to hit local stores, today, May 5.
The smooth, bezel-less Infinity Display of the new smartphone enables users to see and do more than ever before, while the smooth lines and ergonomic curvature of the device, ensures that the phone looks great and fits comfortably into your hand.
These latest designs are available with either a 5.8-inch or 6.2-inch display and come with an upgraded 8MP F1.7 front camera, complete with smart autofocus. In addition, there is a 12MP F1.7 Dual Pixel rear camera, delivering enhanced multi-frame image processing, for sharper photos, even in low-light environments.  "The phone is also water and dust resistant, making it ideal for South Africans, as we tend to spend a lot of time outdoors.
This means users have the freedom to explore, stay connected and capture their adventures," says Craige Fleischer, Director of Integrated Mobility at Samsung South Africa. Security is of paramount importance and the Galaxy S8 and S8+ come with enhanced biometric capabilities, including an advanced iris scanner and facial recognition technology, as well as the advanced Samsung KNOX platform. The upgraded specs of the two phones offer both increased performance and efficiency thanks to the industry's first 10nm processor, Gigabit LTE and Gigabit Wi-Fi compatibility and the first officially designated Mobile HDR Premium screen. Samsung's key partnership with Google Play Music will continue with the launch of the Galaxy S8. Users will now have access to special features created specifically for Samsung customers. In order to qualify, purchase a Samsung tablet or smartphone from the 29th of March 2017 and it will come with a free three-month trial of Google Play Music. Consumers will also have double the storage in their Music Locker and can now store up to 100 000 songs, not mentioning the free storage space and easy access to all music.
"The launch of the Galaxy S8 is complimented by an expanded ecosystem that features impressive new services and devices, including: Bixby, the Galaxy S8's intelligent new interface; Samsung DeX, which provides a desktop-like experience for the Galaxy S8; intuitive IoT device management via Samsung Connect; expanded healthcare solutions through Samsung Health; and so much more. The Samsung Galaxy S8 and S8+ are designed to allow users to see and experience more than ever before and to do so safely and securely, while at the same time enabling consumers to project an image of stylish simplicity," concludes Fleischer.Customers will be able to obtain their device in a range of rich colour palettes, including Midnight Black, Orchid Gray and Maple Gold. Several more colours are also due to be launched later in the year.
The Galaxy S8 will retail at a Recommended Retail Price (RRP) of R15 499 and the Galaxy S8+ with a RRP of R17 499. Samsung Galaxy S8
Product Specifications:
Galaxy S8Galaxy S8+OSAndroid 7.0
NetworkLTE Cat. 16* *May differ by markets and mobile operators
Dimension148.9 x 68.1 x 8.0 mm, 152g159.5 x 73.4 x 8.1 mm, 173g
APOcta core (2.3GHz Quad + 1.7GHz Quad), 64 bit, 10 nm process*May differ by markets and mobile operators
Memory4GB RAM (LPDDR4), 64GB (UFS 2.1)*May differ by markets and mobile operators
Display5.8" (146.5mm)1 Quad HD+ (2960×1440), (570ppi)6.2" (158.1mm)1 Quad HD+ (2960×1440), (529ppi)1 Screen measured diagonally as a full rectangle without accounting for the rounded corners
CameraRear: Dual Pixel 12MP OIS (F1.7), Front: 8MP AF (F1.7)
Battery3,000 mAh3,500 mAhFast Charging on wired and wirelessWireless Charging compatible with WPC and PMA
PaymentNFC, MST
ConnectivityWi-Fi 802.11 a/b/g/n/ac (2.4/5GHz), VHT80 MU-MIMO, 1024QAM Bluetooth® v 5.0 (LE up to 2Mbps), ANT+, USB Type-C, NFC,Location (GPS, Galileo*, Glonass, BeiDou*) *Galileo and BeiDou coverage may be limited.
SensorsAccelerometer, Barometer, Fingerprint Sensor, Gyro Sensor, Geomagnetic Sensor, Hall Sensor, Heart Rate Sensor, Proximity Sensor, RGB Light Sensor, Iris Sensor, Pressure Sensor
AudioMP3, M4A, 3GA, AAC, OGG, OGA, WAV, WMA, AMR, AWB, FLAC, MID, MIDI, XMF, MXMF, IMY, RTTTL, RTX, OTA, DSF, DFF
VideoMP4, M4V, 3GP, 3G2, WMV, ASF, AVI, FLV, MKV, WEBM
WhatsApp takes Snapchat on with new feature
WhatsApp is making a radical update to its app, turning it for the first time into a platform for passively consuming content, similar to the way people scroll through their Facebook or Instagram newsfeeds – and it's a move that could finally usher in a money-making system like advertising.
WhatsApp's new Status feature, being rolled out on Monday, will let users share photos, GIFs or videos overlaid with drawings, emojis and a caption that will be visible to selected friends for 24 hours, before disappearing.
If this sounds familiar, that's because it's exactly like Snapchat's hugely successful Stories feature, launched three years ago, which lets users share similarly-ephemeral timelines.
The move probably shouldn't be surprising. Facebook, which owns WhatsApp, saw its other social media property Instagram roll out a clone of Stories last summer, also called "Stories." A spokesperson for Snapchat could not be reached for comment at the time of writing.
This represents a bigger shift for WhatsApp than it did for Instagram though, because it potentially heralds a very different way of using the app. Till now WhatsApp has been a utilitarian hub of activity: people go on there to simply type and read messages and type some more. Not scroll endlessly through streams of other people's content.
Status will change that use case for the first time. It also potentially opens the door to messages from businesses, or rather, advertisers. WhatsApp said more than a year ago that it was looking at ways that businesses could send messages to its users in an unobtrusive and useful way.
That has always sounded like a tall order — businesses ultimately want to persuade people, not just inform them — and particularly difficult given the chatting system that's at the centre of WhatApp itself.
Facebook has been able to rake billions in revenue each quarter from advertisers precisely because it can insert their videos and photos into its content-heavy Newsfeed.
So far, attempts on Facebook messenger and elsewhere to invite "bots" from advertisers to chat to people has fallen flat – any success there needs smarter artificial intelligence behind it and so is probably some ways off.
WhatsApp may have experimented with bots in the hope that it didn't have to go down the tried-and-tested route of displaying content; Koum and his co-founder Brian Acton have been vehemently against advertising on their app since their early days, but monetizing their app in any other way does sound almost impossible.
"As a utility, we're focused on building features that will be used around the world by our 1.2 billion users," a WhatsApp spokesperson told FORBES. "Over time, we've seen a big uptick in users sharing rich content, such as photos, videos and GIFs on WhatsApp. We wanted to offer an simple, secure, and reliable way for people to share this type of content with all their contacts at once."
Although Status is for all intents and purposes a copy of Snapchat's Stories, the feature actually goes back to the roots of why WhatsApp was built in the first place.
In 2009, when Jan Koum started building what would become the most popular messaging app in the wold, he started off by building a status app.
"Jan was showing me his address book," Koum's friend and entrepreneur Alex Fishman told me for a profile on Koum in 2014. "His thinking was it would be really cool to have statuses next to individual names of the people."
The idea was that if you were going to the gym, in a meeting, or had a low-battery, you could let people know the situation so they knew not to call you, or at least could know what was going on.
Hence the name, WhatsApp, or what's up.
Koum got his friends to download the app and it basically worked, but it wasn't getting much traction. Then Apple introduced push notifications, meaning that every time someone updated their status, everyone got "pinged." So Koum's friends started changing their status updates to things like "I'm on my way."
Suddenly they weren't just updating their friends, but sending a message. Rather accidentally, one of the most important pivots in Silicon Valley history – right up there with Uber introducing Uber X and blasting a hole in the taxi industry – happened almost overnight, and WhatsApp's users quickly swelled beyond Koum's circle of friends in San Jose, to 250,000.
Five years later, Facebook bought Koum's former status-updating app for $19 billion, and the rest as they say, is history.
WhatsApp has always retained the original status update next to each user's name, along with their profile photo. Today's Status feature won't replace that. It will be a new, separate tab with a + sign that takes users straight to the WhatsApp camera. Tap that button and you'll also see updates from other friends and family – which is where the real behavioural change for WhatsApp users will come in.
Friends can reply to the new "status" by tapping the reply button, which will be sent as a new WhatsApp message.
WhatsApp said the feature would roll out to users from Monday 20 Feb., and would be "available soon around the world for iPhone, Android, and Windows Phone users."