KZN Premier Addresses Procurement Indaba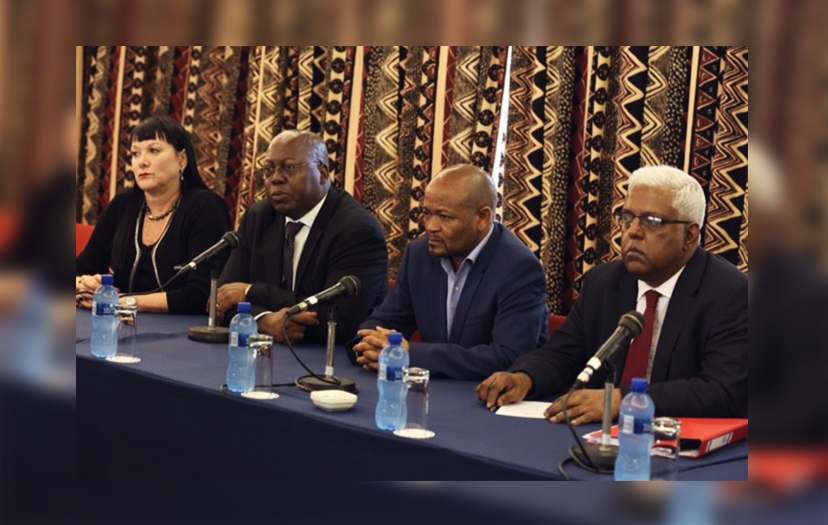 KwaZulu-Natal Premier Senzo Mchunu has assured emerging entrepreneurs that the provincial government will use public procurement to ensure their entry into the main economy.
Mchunu was speaking at the International Convention Centre today during the Procurement Indaba organized by provincial government, eThekwini Municipality and the International Labour Organisation.
"Given the strategic importance of entrepreneurship, a greater focus of this Indaba must be on assessing the economic impact this government is making on the emerging businesses in this province."
"While we have made strides in fostering a culture of entrepreneurship as government, we are fully aware that more needs to be done to ensure that we distribute all government resources for the benefit of all our people."
"It can't be correct that few selected companies benefit from government's procurement processes at the exclusion of many entrepreneurs who have the capacity to deliver. This is what we have to address – and address urgently. We say nobody should be excluded but there is an urgent need to create more opportunities for our people who have been previously excluded."
"It is therefore important that senior managers in government understand that frustrating the aspirations of our people about the value and potential that our future holds, would have disastrous consequences for all of us."
"I am sure all of you have seen in other parts of the world where there has been a total collapse of governments as a result of uprisings. Eroding the hope about the future of our province and our people may in the long term result in instability, which we can ill afford. This gathering brings hope to millions of our people and we must therefore emerge from here with a clear plan on how to ensure that procurement in public service is transformed for the benefit our people."
"Critically, maladministration associated with procurement will be a source of anger and frustration for unemployed and poor people as this will give an impression that their plight will not be eradicated speedily as senior public servants are diverting the resources away from their intended goal of development, service delivery and creation of a better life for all."
"As the provincial government we are constantly emphasizing the need to ensure that there is accountability on the performance of leadership charged with the responsibility of leading government departments and public entities."
"We have established of a dedicated Infrastructure Co-ordination Workgroup to facilitate the speedy collective co-ordination of all Infrastructure Programmes and Projects in the Province. The Provincial Planning Commission has supported the Provincial Department of Public Works to establish this Work Group."
"The core functions of this Workgroup are to ensure that all infrastructure planning in the Province is co-ordinated and to provide an institutional framework and mechanism for all delivery agents to participate in the development and implementation of a Provincial Integrated Infrastructure Development Plan."
"This Workgroup is therefore intended to provide a platform for all national, provincial and key municipal infrastructure delivery agents to share information on and align long term infrastructure planning for the Province. The focus of this Work Group is on the co-ordination of all infrastructure development related to Airports, Harbours, Road, Rail, Electricity, Information and Communication Technologies, Water, Sanitation, Human Settlement, Health and Education."
"It has a mandate of engaging with the developers of specialised agriculture, industrial, tourism, mining and commercial facilities, to ensure that infrastructure development in the province is undertaken in such a manner that it supports employment creation whilst building the provincial economy through SMMEs and Co-operatives."
Awarded South African stars at #MAMA2015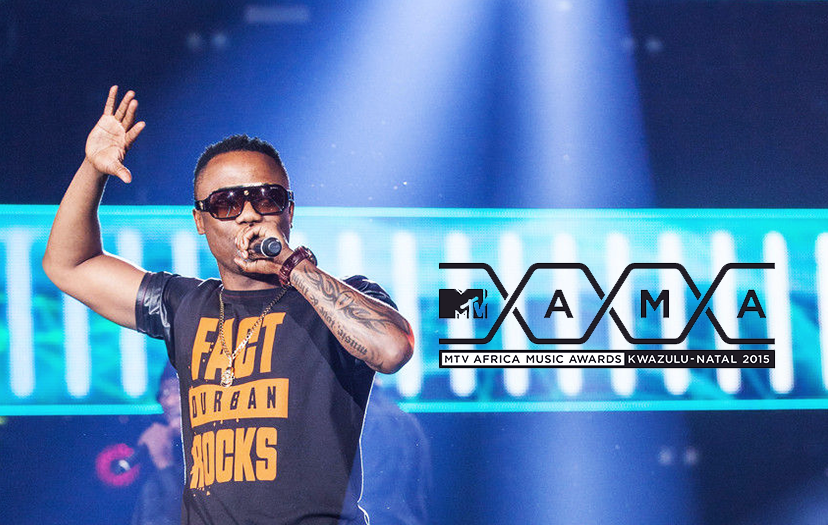 The fifth uplifting edition of the MTV Africa Music Awards KwaZulu-Natal was a huge success in the list of Awards from the continent. Saluting and championing African music, MTV Africa Music Awards debuts in Durban for a Second time.
Nominated Artists from around the African continent came together to celebrate and be celebrated at the #MAMA2015 Award event. MAMA is a definitive annual celebration of African talent, recognizing and rewarding musicians and achievers who have made the most impact on African youth culture over the last 12 months.
Durban ICC was packed with celebrities and fans, a very nervous and excited list of artists came out in their flashy and others in their not so creative wears. It was certain South Africa would win some awards, but for the first time it was a very hard number to pick, as the categories had strong contenders.
The electrified event staged performances that moved the crowd and kept social networks ablaze, from Stunning collaborations between artists of different genres saw NE-YO take to the stage with Seyi Shay, 2Face collaborating with Bucie, Sauti Sol pairing up with Yemi Alade and Patoranking swapping beats with K.O.
The show ended on a high with a jubilant medley mash-up by Artist of the Decade winners P-Square, featuring hit tracks "Personally", "Chop My Money", "Alingo" and "Shekini". Other performers included DJ Fisherman, NaakmusiQ, DJ Tira, Anselmo Ralph, Danger from Big Nuz, Duncan, Burna Boy, Stonebwoy, Da LES, Diamond, Flavour, Toofan, D'Banj, Davido, Uhuru, Black Motion and Cassper Nyovest.
South African stars at #MAMA2015 from different categories:
Cassper Nyovest nabbed the Best Hip Hop award 
South Africa also got featured in some shared Awards, that still amplified the efforts of leaders and creatives:
Best Collaboration: AKA, Burna Boy, Da LES & JR: "All Eyes On Me" (SA/Nigeria)
Saran Kaba Jones andS'Bu Mavundla shared equal honours for the MTV Base Leadership award.
Commenting after the show, Alex Okosi, Senior Vice President & Managing Director, Viacom International Media Networks (VIMN) Africa, said: "Africa is a continent of the now and the future; tonight was testament to that. MAMA 2015 represented and reflected the abundant amount of creativity and passion this continent breeds."
The MAMA 2015 coincided with the nationwide celebration of the late Nelson Mandela's birthday, a fact that was touched on by artists in the show.
Walking the red carpet at the awards were nominees Bonang Matheba, Chameleone, Dreamteam, HHP, Riky Rick, Samini, OC Ukeje, Bebe Cool, Mpumi, Jovi, Uhuru and Vanessa Mdee.
Tiki 'Sompisi' Nxumalo confirmed dead.
According to News sources in the Country, Tiki 'Sompisi' Nxumalo was reported dead on Monday morning. We verified the news with members of his family around 4pm yesterday and it was confirmed that the Ex – Generations actor was found dead in the early hours of Monday morning.
The family member contacted by our contributor, gave account of the asthmatic condition of Tiki Nxumalo and explained his inactive periods due to his cancelled contract on generations.
" He always seems happy and always smiles but behind close doors, generations was actually more to him than acting" says the family member.
His family members are yet to meet for the arrangements of the funeral as most are still in shock, but chances are he will be buried this weekend.
The 65-year-old actor started his TV career appearing in a KFC advert, but he is most known for his role in Generations. Nxumalo played the role of Sompisi, the shebeen owner, Ruby Dekobe's pensioner father in Gerenations, on SABC 1. Generations are a South African soap opera which first premiered on SABC 1 in 1994. It was created and is produced by Mfundi Vundla and airs weekdays at 20h00 on SABC 1. However, he was not part of the new revamped 'Generations'. Sadly Nxumalo passed away on 08 June 2015 in Durban. The actor was not married and had no children, but he leaves behind his siblings. Condolences pours in:
My sincere condolences to the family of former Generations actor Tiki Nxumalo aka Sompisi.May his soul #RIP #LostALegend — Farah-T (@RealFarahT) June 10, 2015
Heartfelt condolences to the family of working class entertainer and TV Actor, Baba Tiki Nxumalo…..HambaKahleBaBaNxumalo
— @COSATU Today (@_cosatu) June 9, 2015
RIP Tiki "Sompisi" Nxumalo; our condolences to his loved ones — Dept Arts & Culture (@ArtsKZN) June 8, 2015
#RIPSompisi. #Tikinxumalo Hope the heaven will have your tea ready upon your arrival pic.twitter.com/ucitkvgKiT
— Bongi Zulu ™ (@CrazeyBi) June 8, 2015
He is also listed on Remembered tribute site
MTV AFRICA MUSIC AWARDS RETURNS TO DURBAN, KWAZULU-NATAL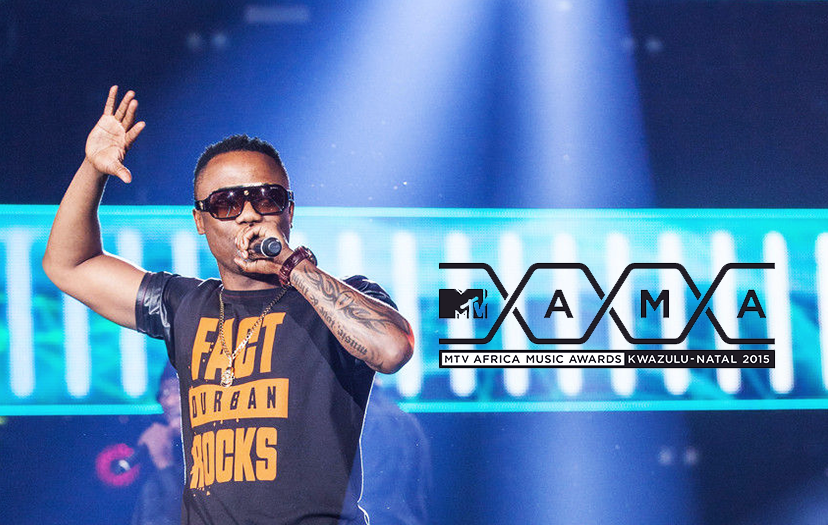 A decade after bursting onto the world stage, Viacom International Media Networks(VIMN) Africa and MTV Base (DStv Channel 322) are once again shining a global spotlight on African music,creativity and achievement at the fifth edition of the MTV Africa Music Awards (MAMA).
The MTV Africa Music Awards KwaZulu-Natal 2015, returns to the Durban International Convention Centre (ICC), KwaZulu-Natal, South Africa on Saturday 18 July 2015.
The definitive annual celebration of African talent, MAMA 2015 takes "evolution" as its theme, recognising and rewarding musicians and achievers who have made the most impact on African youth culture over the last 12 months, while also celebrating the development of the continent's talent and creativity over the last 10 years.
The ceremony will feature stunning performances from African and international artists along with unique collaborations.
MAMA 2015 will celebrate African talent across 17 award categories such as Best Male, Best Female, Best Song and Best New Act Transformed by Absolut. The contribution of artists from Portuguese and French speaking Africa will also be recognised in the Best Lusophone and Best Francophone categories.
In line with the MAMA 2015 "evolution" theme and VIMN Africa's 10-year celebration, this year's show will also In line with the MAMA 2015 "evolution" theme and VIMN Africa's 10-year celebration, this year's show will also feature a special edition Artist of the Decade category to recognise artists whose careers have flourished throughout the last 10 years.
Additional categories include the MAMA Leadership Award and Personality of the Year. The nominations for the awards will be revealed on 11 June 2015.
Alex Okosi, Senior Vice President & Managing Director, Viacom International Media Networks (VIMN) Africa, Desmond Golding, Head of Department of Economic Development, Tourism, and Environmental Affairs, KwaZulu-Natal Province, Melanie Campbell, Pernod Ricard Portfolio Marketing Manager and Tim Horwood, Channel Director, MTV Base revealed the news today at The Southern Sun Elangeni & Maharani Hotel, Durban in the presence of AKA, Bucie, Big Nuz, Cassper Nyovest, Dream Team, DJ Tira and Patoranking.
Commented Alex Okosi, Senior Vice President & Managing Director, Viacom International Media Networks Africa, "We are thrilled that the MTV Africa Music Awards will be returning to Durban and KwaZulu-Natal on 18 July, a date famous for being the birthday of Nelson Mandela – what better day could there be for staging this inspirational celebration of African achievement and creativity that showcases Africa's best talent on the world stage."
Desmond Golding, Head of Department of Economic Development, Tourism, and Environmental Affairs, KwaZulu-Natal Province, commented, "In 2014, the world saw how Durban and KwaZulu-Natal leveraged global events such as the MTV Africa Music Awards to realise our tourism goals. After the major success of the MAMA in Durban last year, we are delighted to welcome back MTV Base and the MAMA awards to KwaZulu-Natal this July. By attracting ground-breaking events like the MAMA to KwaZuluNatal and Durban, we continue to make a significant contribution to economic growth and tourism in the region."
Head of Durban Tourism, Phillip Sithole, commented, "It is a tremendous honour for The City of Durban to be host city once again for the much anticipated MTV Africa Music Awards. The MAMA is a celebration of Africa's award winning musical achievements and we are privileged to have this prestigious gathering in The City of Durban. We look forward to an unforgettable event in Durban and may the MAMA continue to be the best platform to bring Africa together on our shores and allow our continent to enjoy the unique flavours of Destination Durban."
"We are once again proud to be part of a pan-African music celebration such as the MAMA," says Marketing Director of Pernod Ricard SA, Charl Bassil, "The partnership with Viacom International Media Networks Africa allows us to once again affirm our category thought leadership whilst utilizing the MAMA platform with our "Africa is Absolut" campaign, to be catalytic in helping transform artists lives by driving support for the nominees of the Best New Act Transformed By Absolut and showcasing their talent to all of sub-Saharan Africa."
Celebrating the pan-African scope of the MAMA, the awards will encompass three stunning surround events featuring MAMA nominees and superstar DJs to be held in Durban (27 June), Lagos (3 July) & Kenya (1 EMBARGOED FOR PUBLICATION UNTIL 13:00 CET/14:00 WAT/15:00 CAT, THURSDAY 21 MAY 2015 August). Another key element of MAMA 2015 will be a workshop for aspiring musicians in the week prior to the awards.
First staged in 2008, the MTV Africa Music Awards has recognised the talent of musicians, achievers and personalities from across Africa, rewarding iconic artists and gamechangers such as 2Face Idibia, Big Nuz, Davido, D'Banj, Flavour, Gangs of Ballet, HHP, Fally Ipupa, Liquideep, Mafikizolo, Lira, Nameless, Lupita Nyong'o, Clarence Peters, Diamond Platnumz, Anselmo Ralph, Sarkodie, P-Square, Tiwa Savage, Cabo Snoop, Toofan, Zebra & Giraffe, Uhuru, Wahu, and many more.