Official Coronation of AmaXhosa King Mpendulo Sigcawu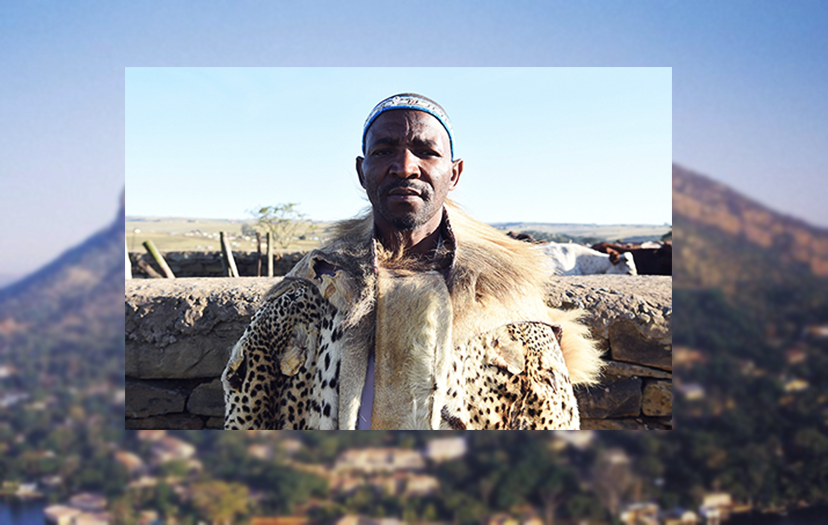 The amaXhosa nation will conduct a Coronation Ceremony of the King Mpendulo Zwelonke Sigcawu. This follows after King Xolilizwe Sigcawu who was the King of the Gcaleka nation passed away in December 2005.
The AmaTshawe Royal Council identified Mpendulo Sigcawu as the successor of the deceased.To this end, the Royal Council of Nqadu Great Place has set aside the 15th of May 2015 as the coronation date for the King Sigcawu. The event will be officiated by the South African State President Jacob Zuma.
Accompanying the President will be the Premier of the Eastern Cape Province, Mr Phumulo Masualle.
The event is of international status as invitations have been extended to the Kings and Queens from the African Continent and other European countries. The last king to be coronated in the Xhosa nation was coronated 50 year ago.
The event is historic and being awaited with a great deal of excitement especially from Nqadu locals, the Xhosa nation, the country and the world at large.
Kesa Molotsane wins 10km Women's Challenge in PE
Although Kesa Molotsane sped to an impressive maiden victory in the 10km SPAR Women's Challenge, there were winners galore as thousands braved the cool conditions in Port Elizabeth today.
The Bloemfontein-based KPMG runner was delighted with her victory and said she knew that they could not let Nedbank's Irvette van Zyl, who hails from Pretoria, open up too big a gap when she led the pack at the halfway mark.
"Irvette was flying so I felt we had to do something before it was too late," said the new champion, who admitted she nearly miscalculated her pace in the closing stages.
"I thought we were closer to the finish when I went past Irvette at the 8km mark.
"I opened up then but suddenly realised we still had two kilometres to go, not just one, so I almost shot myself in the foot. But I managed to hang on and am pleased with the way it worked out."
She won in 33:13, followed just eight seconds later by Van Zyl. Mapaseka Makhanya from Olifantsfontein in Gauteng was third in 33:40.
Spurred on by local artist Gino Fabbri, thousands of women took to the start of the 10km and 5km events in what is the Eastern Cape's biggest road race.
Among them was South African road running legend Sonja Laxton, who finished a remarkable 91st Women's Challenge.
The 68-year-old from Melrose in Johannesburg showed she has lost none of her competitive edge when she completedt he 10km race in just under 50 minutes.
"Running keeps me out of mischief," she said
"SPAR do a lot for us with these races because they are so well organised.The distances are right, the atmosphere is great and it is almost like a mini national champs – but instead there are six of them."
Her thoughts were echoed by van Zyl, who said road running would be "far worse off" without the retailer's efforts.
"These races are really important for women's running in South Africa and they have made us all better competitors.I can see the times are much faster this year and the runners are much hungrier.
"Kesa is an example of the new blood coming through and there are a lot of juniors on the horizon. It's all thanks to them that this can happen."
As the participants joined in the festivities afterwards, SPAR Eastern Cape marketing director Abri Swart paid tribute to those who supported the event.
"They are the same people who spend time in our retail outlets and therefore it is a wonderful opportunity for us to give something back to the community, repaying them for the support they show us throughout the year."
Swart said the Women's Challenge was in line with their philosophy to provide healthy family lifestyle options.
"It is a chance for some healthy exercise and for some, perhaps, to move out of their comfort zone."
Luvalo Noyise of Sydenham gave credence to his comments.
"Last year I did the race for the first time and I ran more than an hour," said the 37-year-old. "I'm now very excited because today I got that down to 55 minutes."
She said not even the threatening weather could put her off.
"I set my alarm for 5.30 and at exactly that time I heard the rain. But I said that nothing is going to stop me from running so here I am."
Joan Malborough of Mill Park has similar goals for the race each year after competing in her 15thevent.
"It's like a benchmark for me and when I started running years ago, I walked the whole way," said the 62-year-old. "Now I run it every year to see how I am improving."
She said she loved the spirit of the occasion, "seeing so many people, meeting with friends and coming across old acquaintances".
Next year the SPAR Women's Challenge will celebrate its 25th anniversary in PE and Swart said they were aiming to put on a first-class event.
"We will throw in all the bells and whistles, even the kitchen sink," he said. "Once the dust has settled we will sit down and discuss our plans but we want to make it one of the best ever."
Top ten results:
10km
5km
1. Kesa Molotsane 33:13
2. Irvette van Zyl 33:21
3. MapasekaMakhanya 33:40
4. Nolene Conrad 33:46
5. LobogangPhalula 33:59
6. Elizabet Arsedo 34:04
7. GlenroseXaba 34:10
8. Cornelia Joubert 34:13
9. Louisa Leballo 34:35
10. ZintleZiniwe 35:07
1. Megan Dempster 18:58
2. SiphokaziNojoko 19:31
3. Lara de Bloe 19:54
4. LizandreMuler 20:11
5. ThozamaBokile 20:27
6. SibongleXuba 22:08
7. Rutendo Gallant 22:31
8. Wilmien van Biljon 23:16
9. Fazlin Settler 23:23
10. Shene Delport 23:42
Angry Assylum seekers protest at Foreshore HomeAffairs
CAPE TOWN – Police fired rubber bullets and teargas as asylum seekers threw stones and rocks in a protest outside the Home Affairs offices on the Foreshore, Cape Town.
The foreign nationals are angry because some have been told to go back to the places they originally applied for asylum to complete their paperwork.
An immigrant says this is a major setback.
"We came to Home Affairs, but we found we're too many to get an appointment for today which is the day set by them. Home Affairs don't extend the dates for anybody, except for those here in Cape Town."
Asylum seekers say some have been told to go back to places as far away as Musina to complete their paperwork.