Your  positive attitude can benefit others . . .
Doesn't it seem like every time you turn on the TV or get on the computer, there is always more negative news that just weighs you down. On top of that, you have your own personal issues to deal with. This "negative storm" can cause someone to feel stuck, lost and full of anxiety. It is the fear of the unknown that builds up in our mind and takes over like a dark cloud. This dark cloud follows us and rains on us, making us negative in our personal and professional lives. As humans, we sometimes focus on the negative and stay under that negative cloud that we created. We must understand that we can walk from under this cloud at anytime, and we have the power to make our days sunny and bright.
I am sharing with you 7 ways that I have found to be the most effective when attempting to live a more productive and positive lifestyle along with my Get off Your Attitude Exercise (GOYAcise) to get you moving.
1. Think Positive
Thinking Positive is probably the most important of the ways that I can share with you, because you know that everything starts in the mind. Thoughts turn into feelings, which then turn into actions. If you tell yourself you can't do something, you will ultimately find failure. If you tell yourself you can do it, you have increased your chances of accomplishing that goal. Keep your mind clear and your thoughts positive. This way will bring great success to you in your personal and professional life.
GOYA-cise: When a negative thought comes into your mind, instantly swap it with a positive one. An example of this would be thinking about a child's smile or someone you know. This will keep the mind clear of any negative thoughts.
2. Get Around Positive People
Stay away from negative and pessimistic people. Surround yourself with positive people, and you will be more positive! This is a simple and crucial way in reaching a positive lifestyle. Negative people can rob you of your energy and your drive. We must learn to get around people that are like minded, have goals and the ones that have courage to go forward in life.
GOYAcise: Think about someone that you respect and has the positive traits that you want to possess. Try to meet with that person frequently so that their positive attitude will become part of you.
3. Read and Listen to Positive Information
One of the best ways to create a positive mindset is by filling it with positive information. Too many times we get our information from the wrong places. We get focused on the negative news of the world and it bleeds into our subconscious. We need to learn to be careful on what we let into our mind. To get out of the negative rut, we need to get in the habit of picking up an inspirational book, find a positive article on the web or just listen to a positive inspirational CD. These positive items will open your mind, encourage, inspire, and teach you how to create a positive mindset. (Some of my favorite inspirational authors are Zig Ziglar, Brian Tracy and Les Brown)
GOYA-cise: Put a Positive CD in your car, home stereo or in at your office. Listen to it for the length of the car ride or 30 minutes in your home or office. Try to implement that one new positive idea that you learned into what you are doing that particular day.
4. Focus on the Future
Too many of us dwell on our past and let it block our vision of our future. We think about something disturbing that happened to us or we think about something that someone has told us that upset us, and we play it over and over like an old movie reel. We need to break this bad habit and visualize on what we want our future to be. The next time your past is haunting you, instantly think about something in your future. Write down your goals and create a vision board. This way you can always focus and see the positive things you want in life.
GOYA-cise: Make a list of all things that you want in life. Go online and find it, print a picture of each item. Pin them up on a board in your office or home where you can see them. Look at this vision board daily and visualize yourself possessing all of these items.
5. Plan Ahead
Using time efficiently helps to maintain a positive attitude. The best way to do this is to plan your day and your week ahead of time. We need to adopt this habit so that we won't let procrastination take over and keep us from reaching our goals. The habit of planning and focusing on your priorities and important tasks will help you accomplish more in less time. This very act will keep your life in check and help you stay on track towards your goals and let you know stay aware of your accomplishments.
GOYA-cise: Each day sit at your desk for ten minutes and map out your next day. This exercise can save two hours the next day.
6. Be Grateful

Take some time everyday to be grateful and thankful for everything that you have in your life right now. It is easy for us to focus on what we don't have or things we didn't accomplish. Find these great things and recognize them. The very thought of what you are grateful for will help you maintain a positive attitude in your life. This habit is one of the best ways to turn negative thinking into positive thinking instantly.
GOYA-cise: Write down the top 10 things you are grateful for and read them over at least 10 times daily!
7. Exercise More
Daily exercise will help you improve your mood, along with helping to against stress and depression. This healthy way of life will keep you living longer and living a healthier lifestyle. Remember exercising will also make you feel better about yourself. When you feel better about yourself, it breeds confidence which will help you in your personal and professional life.
GOYA-cise: Go for a 30 minute brisk walk on a treadmill or around the neighborhood. This is a great exercise to create positive thinking.
If you follow and implement these 7 life changing ways of life daily, they will bring you the success and happiness you desire. They will take you from underneath that dark cloud of negativity and bring you out into the sunshine of a positive lifestyle. Use the GOYA-cises to improve your productivity and see the positive things like peace and happiness that will come into your life.
"Remember that it is up to you to choose everyday to Get off Your Attitude and to create a positive lifestyle for yourself and others." Ryan C. Lowe – Positive Attitude Coach
World's No.1 Thinker in Human Capital To Visit South Africa in October
Professor Dave Ulrich, the world's pioneering and most sought after researcher, academic and business advisor in the field of human resources, human capital and leadership, will be back in South Africa in October 2016.
Nearly 20 years after he wrote his seminal book, Human Resource Champions, and on the back of his latest global research on HR Capability, Prof. Ulrich will present live in South Africa, giving event participants a unique opportunity to stay ahead of the HR game, and bring HR professionals, generalists and practitioners up to speed with the latest trends and insights impacting business. He will share his latest research on Building HR Capability, the Real Cost of Human Capital and his HR Outside-In model that has been tested and used successfully by organisations around the globe.
"Dave Ulrich is arguably the global guru of HR, commanding audiences around the world", says Nicola Tyler, CEO of Business Results Group and co-host of Ulrich's visit, together with the Gordon Institute of Business Science (GIBS). "If the cost of human capital is on your strategic agenda, then this one-day event – presented in both Johannesburg and Cape Town – is a superb opportunity to expose your Business Executives, Leadership Teams, HR Professionals and Strategists to the latest trends, models and insights impacting people performance."
Commenting on his previous visit, Cathy Albertyn, Group HR Director, Coca Cola Sabco says "Personally, it has been the most beneficial one-day seminar that I have ever attended. We all have the workbook permanently on our desk as a reference manual".
Positive sentiments are echoed by Charmaine Boshoff, OD & Talent Manager, TSB Sugar who says "Excellent, wonderfully insightful and worth every cent spent. Pragmatic, business focussed HR Solutions".
Dates and venues 18 October 2016 | 8.30am – 5.00pm | Table Bay Hotel, V&A Waterfront, Cape Town 19 October 2016 | 8.30am – 5.00pm | Gallagher Estate, Midrand, Johannesburg
For More Information http://www.brg.co.za/dave-ulrich-live-in-sa/ marysia@brg.co.za 0861 247328
Prof Ulrich's visit is hosted by Business Results Group & the Gordon Institute of Business Science and in collaboration with HR Future.
About Prof Dave Ulrich
Prof Dave Ulrich is Rensis Likert Professor of Business University of Michigan. He is an author, speaker, management coach and management consultant. Ranked as the #1 management guru by Business Week, profiled by Fast Company as one of the world's top 10 creative people in business, a top 5 coach in Forbes, and recognized on Thinkers50 as one of the world's leading business thinkers, Ulrich has a passion for ideas with impact. In his writing, teaching, and consulting, he continually seeks new ideas that tackle some of the world's thorniest and longest standing challenges. His bestselling books and popular speeches shape the corporate agenda. Ulrich has written 30 books and over 200 articles
#EmpowermentSession – with Amanda Kandawire
Metros Magazine Empowerment week has been such a phenomenonal one as emails keep rolling in of nominations of Mzansi trendsetters who are making an impact in their different spaces.
As we celebrate youth month, the country celebrates the born free and the youths who have made a noticeable impact in their different sphere, evolving leaders and pioneers from all metropolis in the country.
On the first ever #EmpowermentWeek we meet the gorgeous, ever happy and great achiever, who loves baking and still get the wings off fine.
Meet Amanda Nyamkunka Kandawire
AGE – 25 YEARS OLD
INDUSTRY : AVIATION
PROFESSION : CRJ FIRST OFFICER (PILOT)
HOBBY : BAKING, PHOTOGRAPHY
RECOGNITION : MOST INFLUENTIAL WOMEN IN AVIATION
METRO : GAUTENG
[ult_ihover thumb_shape="square" responsive_size="off" align="center" res_thumb_height_width="366″][ult_ihover_item thumb_img="5837|http://metrosmag.co.za/live/wp-content/uploads/2015/06/amandakandawire.png" hover_effect="effect1″ effect_direction="right_to_left" effect_scale="scale_up" effect_top_bottom="top_to_bottom" effect_left_right="left_to_right" title_font_color="#ffffff" thumbnail_border_styling="solid" spacer_border="solid" spacer_border_color="rgba(255,255,255,0.75)" title_responsive_font_size="desktop:22px;" title_responsive_line_height="desktop:28px;" desc_responsive_font_size="desktop:12px;" desc_responsive_line_height="desktop:18px;"]Happiness is a conscious choice we all need to make everyday – Amanda Kandawire[/ult_ihover_item][/ult_ihover]
In the interview slot with Amanda, it was easy to understand why many people from her metropolis believe she is a rising star, her attitude to life, simplicity and a very detailed overview of life and profession makes it really obvious.
Amanda is a 25 year old female pilot that is exceptional in her field, a very influential member of her metropolis and an extra ordinare. She was also recognised by CO Magazine as * MOST INFLUENTIAL WOMEN IN AVIATION* for her involvement with South African Women in Aviation as a Volunteer.
One common factor that made Amanda stand out, is her passion for her profession * we can easily say she makes flying fun and easy*. It's a common topic amongst most young professional who struggle to enjoy their profession and stay motivated at work, but Amanda is a different story, she loves her job and not only that, her profession has motivated several young females to look into the aviation industry.
Just like Asnath Mahape who was SAA's first black female pilot trainee in South Africa's aviation history, been a female has been less associated with some profession, and such is also common in the Aviation Industry.  Amanda is no different, but with the growing number of female pilot, it has become easy to accept that females are as equally capable to fly a plane as a male.
Her love for her profession was ignited after her first trip to the eastern cape in an airplane when she was young and ever since then she has never stopped loving to fly.
Amanda is surely an iconic metropolitan and with all her love for her job, she still finds time to bake at Sugar and Wings with proceeds donated to poor uneducated children in poor metropolis.
Dealing With Gambling Addiction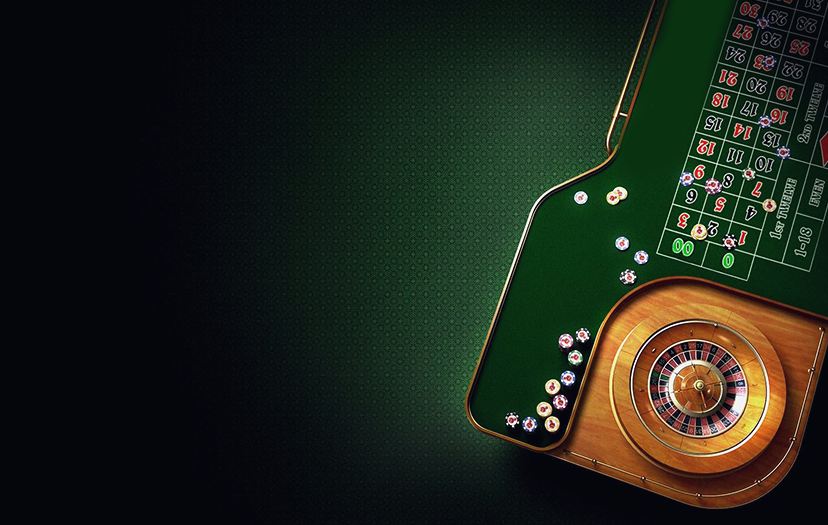 I was there in 2011, and witnessed a colleague of mine evicted from his home, lost custody of his children and had to deal with the pain of divorce. It was not ill luck, it was the result of bad choices and wrong association. I still see many who think they know how to change the tides and make a big catch over night. I have not said, taking planned risks occasionally is bad, but unplanned and unconstructed investment is as bad as addictive gambling. It might be online, at a casino, a national lottery campaign or just a sports stake.
---
I have watched a relative, play lotto since 2011 and till date has not won more than R300 , so i sat him down and we did some maths, here is the maths : He plays with R20 , twice a week,
[Year 2011] There were 52 wednesdays  / 53 Saturdays –  R2100 Total spent
[Year 2012] There were 52 wednesdays / 52 Saturdays – R2080 Total spent
[Year 2013] There were 52 wednesdays  / 52 Saturdays –  R2080 Total spent
[Year 2012] There were 53 wednesdays  / 52 Saturdays – R2100 Total spent
Total spent on lotto from 2011 – 2014 –  R8360 [ equivalent investment and interest bearing accounts could have yielded some profit or accrual interest]
---
In order to curb this habit, I have touched on some points, However, you need to Recognize the signs of your addiction and learn to modify your behavior – few addictions are as destructive, over the long term as gambling. The financial chaos that you create now, can and will follow you for many years unless you get a handle on it.
1. Recognize your behavior as what it is. An Addiction.
Do you lose time from work to gamble? Do you extend yourself beyond your means by gambling away money that you have set aside to pay your rent, mortgage, or other bills? Do you use credit cards to gamble? Are you secretive about where the money's gone to after you've gambled? Can a loss trigger a period of depression that leads to another gambling session, thinking that you can recoup the money you've lost and, therefore, get happy again? Admitting the problem is the first major step in dealing with it.
2. Don't put yourself in a position to gamble, even if it's only "for the fun of it".
If friends suggest a trip to the casino, be honest with yourself and with others about the fact that, for you, gambling has gone beyond being recreational. Suggest another activity or opt out of this particular one. A gambling addict can not gamble sensibly because the addict is hooked on the adrenaline rush associated with "the chase". You cannot be in control if you're more concerned with the feeling you get from an activity than the activity itself.
3. Don't be secretive about your finances. Pay bills immediately, when you have funds set aside to pay them.
You may see using this money as less destructive than charging your gambling debts but if you then have to borrow money to pay your bills, isn't it the same in the long run? Be honest with yourself about money spent gambling. Add up losses and keep a running tally. When you've added up losses from a gambling session, list the things that you might have purchased with that money, or other debts you could have paid down.
– few Inserts from ehow