It is called ink art, but easily understood as tattoos, this art form has been around for ages and seems will be here for longer. Some tattoos are very artful (a generic butterfly or star outline), while others are just something out of the ordinary. I'm talking about the kind of gorgeous, fine-art level tattoos from some special people I met recently and some are just way too amazing to ignore.
On the coastal end of the Chisa Nnyama section in Durban are 2 very corporate business men as well who share a piece of art on their hands and one after the other, they show it off proudly.
In Capetown, out of the 3 places we visit there was nothing but the amazing work of body ink and not just in the form of brush on the skin but on canvas, art was everywhere. Jordan of ink in the city believes art is a life form that must be celebrated, the company has grown branches and does as much as 1230 tattoos in a month, a number I still cannot believe but one that shows how much many are changing their perception about this art.
So, why would anyone hate art so much with the beauty it adds to Life. In our journey of understanding art and the different forms of expression, we have travelled to different metropolis to understand how most people who subscribe to a spiritual gathering or religion see art and its forms in the very religion they believe.
Considering the many people we met and how they share a sense of appreciation for the type of art they inked on their skins, we realized there were too many art lovers and many who are from a family lineage that do not subscribe to such. In all our trip, the one that stood out was my experience in Hatfield, Pretoria.
So my journey from Capetown to Durban ends in the mother city in Hatfield, Pretoria. I was welcomed by a fascinating image of a pastor and his wife, with a very colorful and hippie vibe. I looked at the image and wondered how church on a Sunday would be at a church hosted by the duo.
It was an exciting feeling to visit an artistic, spiritual leader, one that embodies the two ideologies of spirituality and art at the same time, seeing and listening to such a person was like a page from the medieval times. In my time of speaking to the spiritual leaders, it was extraordinary with the ease and the way they describe their relationship with God.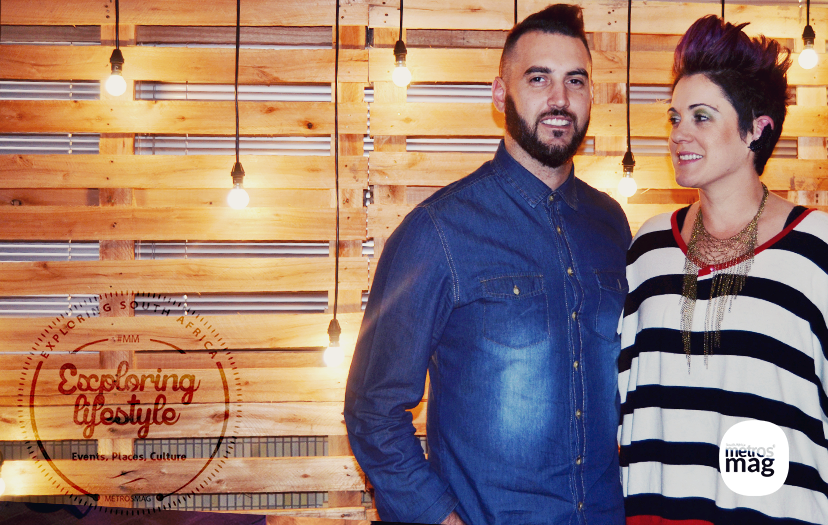 The colours of Lee van Staden's hair were as colourful as her smile and the compassion that was shown by the two makes it quite unbelievable how the absence of a priestly attire makes less difference and how much love was present through the spiritual sessions.
As the pastor (Judah van Staden) spoke with me, I could see his beautiful crafted art and the symbolic drawing on his hands, he had a hippie cut and a very beautiful appearance, something that made me very calm around him, he made him more of a friend than an authoritative figure.
In the period of the spiritual service, they reached out to many with a hug and a smile and the emotional vibe that filled the auditorium is not something that would fit in this column, but the artistic scenery and the love showed was the real meaning of art embodied in spirituality.
For centuries, there has been a relationship between art and spirituality. There are many reasons to think so; indeed, there seems to be a rich web of relationships between the two. The arts have always been integral to the religion. Sacred pictures, sacred symbols, sacred dances, chants, hymns and tunes have been used in rituals, in places of worship, and as aids to prayer and meditation in every religion.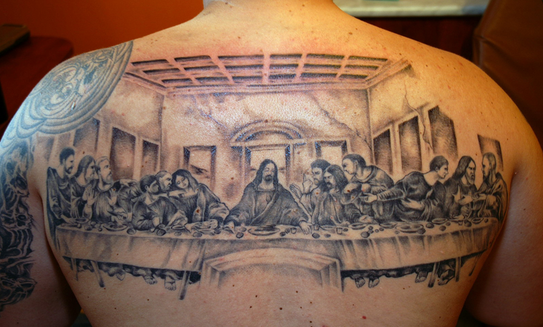 The great art of the medieval Christian west is religious art, as is that of the Orthodox Christian east. For Hinduism and Buddhism it is the same. Even religions like Judaism and Islam, which consider images of God idolatrous, use decorative designs to embellish places of worship and sacred texts. Outside of formal religious contexts, religion has traditionally been as integral to the arts as to the rest of culture. The arts in traditional cultures transmit the central beliefs and values of those cultures, and those beliefs and values have a strong religious or spiritual dimension.
The Hippie saints are more from a custom of the new church that finds true expression in their true self than a reflection of another. During the periods of discussion, I could easily see how much care and love was shared by the people of the faith of Christianity and coming to be part of the gathering felt comfortable, something I will be doing again anytime i visit Pretoria to see the man i call the Hippie saint again.
But what of the arts in the modern, secular west? Have they also become secular? It is true that the vital center of the arts has moved away from institutional religion: it is hard to find great or even good mainstream religious art in the modern and post-modern west.
Yet the connection between art and spirituality has remained. This was especially true for the pioneers of modern abstract art at the beginning of the twentieth century and with my experience at the River Church in Pretoria, it is evident that these two concept are easily one.