No Beef – AKA and Cassper end feud
One of the biggest , almost commercially viable conflict, that almost went into the history books of Hip hop in South Africa is short lived. AKA " Kiernan Jordan Forbes" and Cassper Nyovest " Refiloe Maele Phoolo" went on almost a 3 months feud that got twitter buzzing and ever leading to the release of a single from Cassper Nyovest :
It was almost real and the possibility of a long drag of Hip Hop confrontations, music features and lyrical battles were expected. In the drag periods, it makes sense that David Patricks – Our Chairperson comment be validated when he said " i dnt see anything big sprouting out of this beef , SA's hip hop heads are soft for a hit beef".
After a few public spats on twitter about who ran the biggest numbers in the game this season, the beef between Cassper Nyovest and Aka , Cassper had to cancel an appearance on popular music show Live Amp after an alleged confrontation with one of Aka's people that resulted in terror plight situation as twitted by Nyovest
"I will not be performing on live tonight. I get to the make up room and Aka's homie pushes me. I asked him to chill & pushed him back, that's when he pulled out a gun on me, pointed it to my face…"
No stranger to
"I lived that gun life for real and I chose rap over it. Y'all wanna live that life? See where it takes y'all… Go on."
"I decided not to retaliate and walked away, I'm going to deal with this the right way and follow correct procedures," he said.
AKA tweeted in response: "I thought about it…since I didn't do anything, I don't owe anyone an explanation…no statement from me, just hit records."
Award winning Mc Reason, trended on twitter on his opinions the dangers of such conflicts… "Im not asking n****s to get along and be buddies anymore. Im just asking them to let the music do the talking and winning #F@#* Beef
Cassper's PR Company, African Star Communications, said in a press release.
"I feel this incident was unnecessary and was a sad day for the entertainment industry in South Africa. I chose not to retaliate as I have lived the life of gangster violence before and walked away from it to pursue my music career," he was quoted saying.
"As I am a public figure now what message would I be sending out to the people that support me. Therefore I will take the correct procedures to deal with the matter."
We read the strings of messages and cheetah acts displayed by the two actors and this all settles down to a mere publicity stunt or the two needed to reach an amicable settling in order to be able to work along side Anathi , who has been seen in both artist collaboration twit pics in studios.
However, we are not sad that the so called #BEEF ended but that it was not all that commercially benefiting to any of this rappers, one of the reasons why first world countries outsmart the African music industry. They know every publicity is good publicity depending on how its used to benefit all involved. We hope this images posted by Vigi (DjVigilante) proves the scores have ended.
Spring Fiesta unveils full artist line-up
Having already announced 'KINGS OF TOMORROW [Sandy Rivera] Ft Julie McKnight & April' & welcomed British deep house pioneer 'Jimpster' as the international guests at the 7th annual Spring Fiesta set to take place on the 7th October at Wild Waters in Ekurhuleni. The organisers just dropped the full lineup set to rock the 6 stages. Festival Director, Ricardo da Costa says "We're excited to bring you a production experience that is going to blow your mind. If you thought our 37m high butterfly was impressive last year..wait till you see what we have planned for the real headliners…THE FANS" #Springfiesta2017 HERE WE GO!
INTERNATIONAL HEADLINERS 
▪ KINGS OF TOMORROW [Sandy Rivera]
▪ Julie McKnight & April
▪ Jimpster
DJ's
▪ Black Coffee
▪ Dj Tira
▪ Lars Behrenroth
▪ Rocco
▪ Euphonik
▪ Dj Kent
▪ Speedsta
▪ Shimza
▪ Dj Clock
▪ DJ Fresh
▪ Dj Vigilante
▪ Dimplez
▪ Lulo Café
▪ Mo-Flava
▪ Milkshake
▪ Mshega
▪ LKG
▪ Rock Da Shades Djz
▪ Major League Djz
▪ Capital
▪ Christos & Vinny Da Vinci
▪ PH
▪ Kid Fonque
▪ Slique
▪ Big Sky
▪ Da Capo
▪ DJ Maphorisa
▪ Ms Cosmo
▪ Ralf Gum
▪ Twins on Decks
▪ Distruction Boyz
▪ Dj Franky
▪ Jazzuelle
▪ DJ Hudson
▪ Thee Gobbs
▪ Jaws
▪ Clive Bean
▪ Soul Bee
▪ Sean Kross & Vino
▪ Radix
▪ Tha Muzik
▪ Lebza The Villain
▪ Geezy
▪ Fargo
▪ Kholi & Shorts
▪ Bat
▪ Sj Da Dj
▪ Mgiftana
▪ Onny
▪ Stabito
▪ Kgotso M
▪ Da Lootz
▪ Zai Maya
▪ Dj Storm
▪ Bhav
▪ Funky Soul
▪ Deep Rebel
▪ Golf Finger
▪ Kuxx
▪ Warras "The Shady Lurker"
▪ Exquisite Vince
▪ Calvin Fallo
▪ MFR Souls
LIVE ACTS
▪ AKA
▪ Riky Rick
▪ Black Motion
▪ Nasty C
▪ Big Nuz
▪ Okmalumkoolkat
▪ Lady Zamar
▪ Ma-E
▪ Mpumi
▪ Zano
▪ A-Reece
▪ Yanga
▪ Gemini Major
TICKETING INFO
Shout Out to all Fiesta Freaks who purchased their Early Bird tickets.
Phase 2 Tickets are now available  @ Ticket-Pro Outlets [CNA, Edgars, Jet] & on www.soulcandi.nutickets.co.za / www.springfiesta.co.za
▪ General Access Ticket
o Phase 2 : R250 + R10
o Phase 3:  R350 + R10
▪ VIP Access Tickets
o Phase 2: R550 + R20
o Phase 3: R750 + R25
▪ VVIP Access Ticket
o Phase 2: R850 + R30
o Phase 3: R1000 + R30
FLIGHTS & PACKAGE DEALS
Don't live in Gauteng or South Africa, and you want to be part of #SpringFiiesta2017? We're excited to announce our partnership with South African Airways.  SAA are offering Patrons 5-18% discounted off airfares for flights within a 2 week period before or after the 7th October 2017.
Simply book on www.flysaa.com and use the following promo code: SFSAA2017 upon checking out. Subject to availability. Terms & conditions apply.
We also have exclusive affordable package deals to take your 2017 Spring Fiesta experience to the Next level. Our Package deals include tickets to Spring Fiesta, accommodation, a shuttle to & from Spring Fiesta. Book your package deal @www.soulcandi.nutickets.co.za  to be part of the Spring Fiesta ambiance.
▪ Silver Package
▪ Gold Package
▪ Platinum Package
The Ekurhuleni Spring Fiesta is brought to you by Smirnoff & supported by Power Play, Heineken, Metro Fm, SABC 1, South African Airways and Soul Candi Live.
For more updates connect with us on these platforms
www.springfiesta.co.za
▪ Facebook Page: Spring Fiesta
▪ Twitter @SpringFiestaSA
▪ Instagram @SpringFiestaParty
Trace Africa partners with MTN Bushfire 2017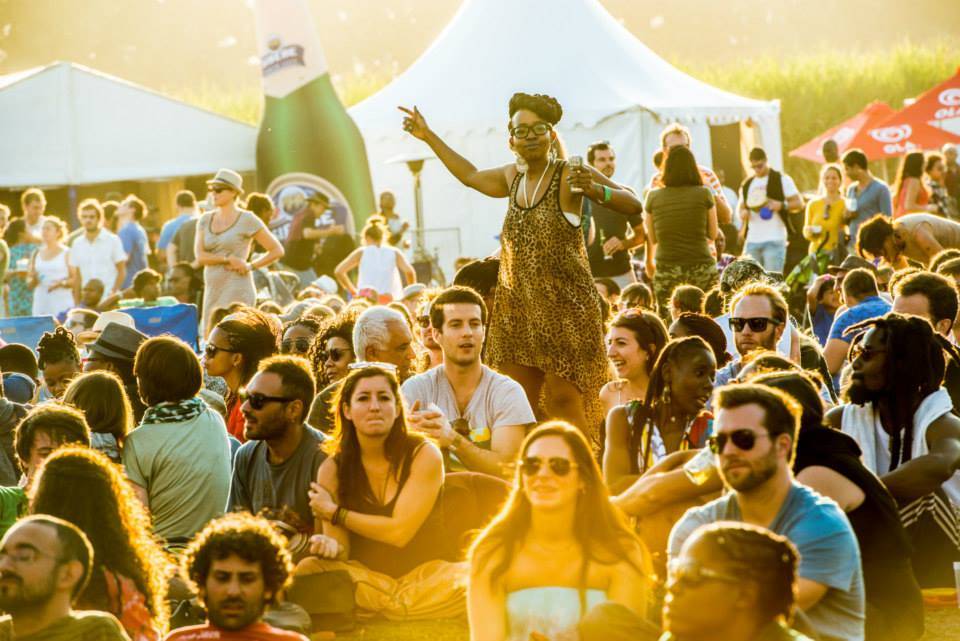 MTN BUSHFIRE is a uniquely African, yet globally infused festival experience that welcomes thousands of people in an atmosphere of acceptance and passionate commitment to the arts and the environment.
Every year, approximately 26,000 guests hailing from 60 different countries converge in the peaceful Malkerns Valley for an energizing and uplifting weekend that celebrates the music and arts of Africa and beyond. This year, MTN Bushfire takes place on the 26th – 28th of May.
It is within this spirit that MTN BUSHFIRE is excited to announce its partnership with the leaders of urban African music, TRACE AFRICA, as the official media partner for the 2017 festival.
Senior Vice President for TRACE Southern Africa, Leo Manne, says the partnership was a natural pairing for the channel: "TRACE Africa takes pride in being an authority on what's hot on our continent and giving artists from our continent a world-class platform. We feel MTN Bushfire is a physical extension of this and we're excited to see how this partnership will further contribute to the development of our industry."
TRACE AFRICA's team will be on-hand at the festival to speak to some of Africa's hottest artists and will be be sharing all the latest BUSHFIRE news in realtime via its various social media platforms.
Follow TRACE AFRICA on twitter to catch live twitterviews with artists and all the latest news using the Twitter handle @TRACEAfrica_.
MTN Bushfire fans can meet some of their favourite TRACE Africa personalities and stand a chance to get cool TRACE Africa gear.
Lucky TRACE Africa viewers will also stand a chance to win a VIP MTN Bushfire experience. The competition will run via TRACE Africa's social media platforms:
Facebook –  TRACE Africa
Twitter – @TRACEAfrica_
Instagram – @traceafrica_
TRACE Africa will also screen an exclusive highlights package of the festival – check listings for details.
Liberty Radio Awards 2017 Winners
The Liberty Radio Awards 2017 winners are…
Afternoon Drive Presenter Commercial
Martin Bester – Jacaranda FM

Afternoon Drive Presenter PBS
Dumisa "DJ Shabbisto" Mavuso – Ligwalagwala FM
Afternoon Drive Presenter Community
Simon Parkinson – Hot 91.9

Afternoon Drive Presenter Campus
DJ Keyez – Vow FM

News and Actuality Show Commercial
Power Update – Power FM

News and Actuality Show PBS
Walk the Talk with Alan Khan – Lotus FM

News and Actuality Show Campus and Community
Izwe Nezalo – Inanda 88.4 FM

Sports Show Commercial
POWER SportExtra – Power FM

Sports Show PBS
Disappointment for Blitzboks in Rio – Sabc / SAfm

Sports Show Campus and Community
Joburg PM with David O'Sullivan – Hot 91.9 FM

Business and Finance Show
Money Show – 702 and Cape Talk

Content Producer Commercial
POWER Update – Neo Leeuw – Power FM

Content Producer PBS
Mpumelelo Mali – Umhlobo Wenene FM

Content Producer Campus and Community
John Walland – Hot 91.9 FM

Weekend Radio Show Commercial
The Coca-Cola Top40SA – KFM and 947 (simulcast across both stations)

Weekend Radio Show PBS
Ibuzwa Kwabaphambili – Umhlobo Wenene FM

Weekend Radio Show Community
Raise Your Voice – Emalahleni FM

Weekend Radio Show Campus
RooiwynSondag – PUKfm 93.6

Radio Documentary
Through The Cracks – The Untold Story of Mbuyisa Makhubu – EWN

Afternoon Drive Show Commercial
POWER Drive – Power FM

Afternoon Drive Show PBS
Tru Afternoon – Tru FM
Afternoon Drive Show Community
Your World Today – Radio Islam
Afternoon Drive Show Campus
The Lift Club – Vow FM
Big winners of the night include Power FM, Hot 91.9, Vow FM, Umhlobo Wenene FM
and many more! Congrats to all of the winners of the evening.